News
COLORADO SPRINGS, Co. -- Ryann O'Toole has crept into the first page of the leaderboard for the second consecutive major, so it's time to know more about this 24-year-old LPGA Tour rookie.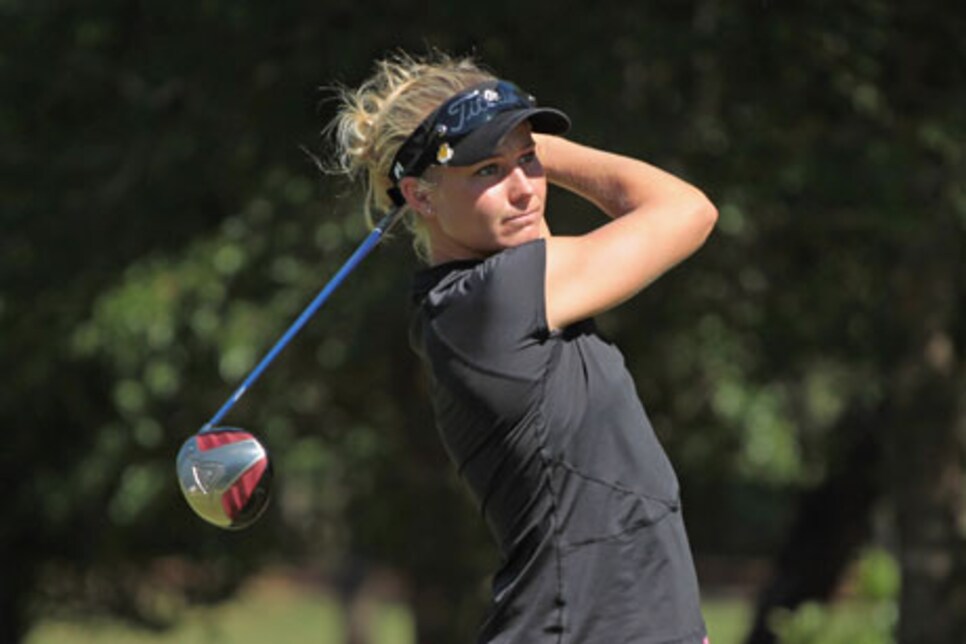 O'Toole graduated from UCLA in 2009 and joined the Future's Tour soon thereafter. While she's currently holding her own after posting an impressive two-under 69 this morning (including two chip-ins), the California native crumbled two weeks ago at the Wegmans LPGA Championship when she opened with a 69 but followed with rounds of 76, 76 and 71.
The three-time winner on the Future's Tour is playing in her first U.S. Women's Open, and it's something she's had to get used to.
"It's a little nerve wracking," said O'Toole, who started playing golf when she was 13 years old. "I asked my caddie after the first hole, 'Are the nerves gonna go away yet?' Because they weren't."