The Loop
Oregon star QB Marcus Mariota is taking only golf and yoga next semester
Marcus Mariota may be one of the top prospects for the 2015 NFL Draft, but the senior quarterback at the University of Oregon and I actually have more in common than you'd think: he's taking two classes this fall to complete his degree. If you take my thesis out of the equation, I took two classes during a semester of my senior year, too. We're basically twins!  Only Mariota's two classes are Golf and Yoga. Yep, Golf and Yoga. That's it.
I was pretty impressed with Mariota's class choices, so I looked up Oregon's course catalog to see what a semester of golf looks like. First of all, the course catalog for the Physical Education department is huge.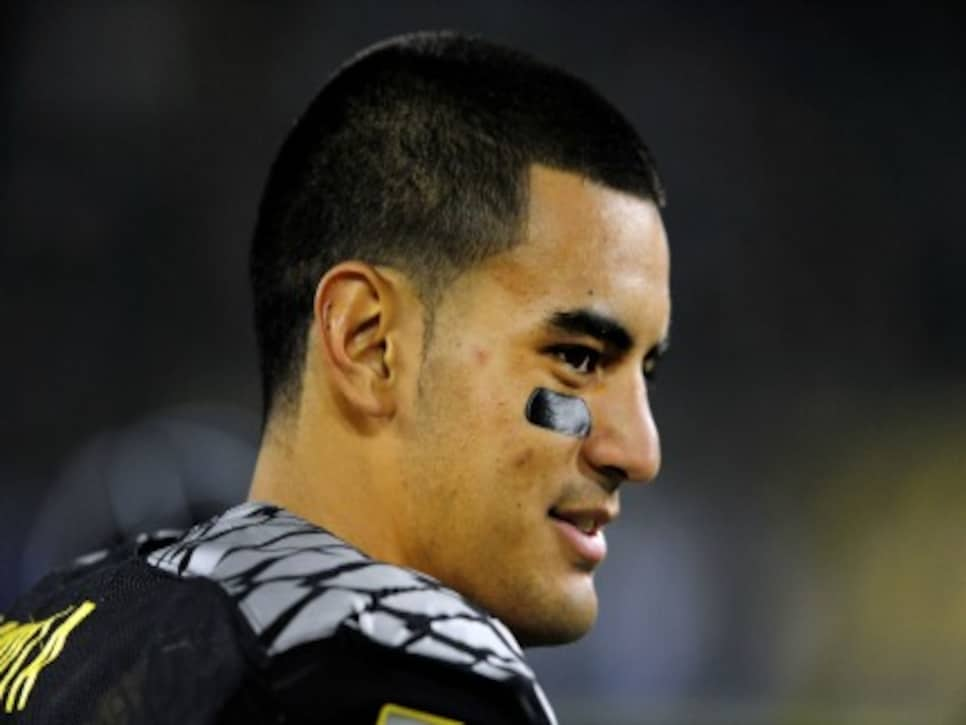 *There are five different Golf offerings Mariota could be taking: Golf I, Golf II, Golf III, Golf Swing Exercise, or Men's Golf. Assuming he's a beginner and taking Golf I, his semester will look like this: "Introduction to the game. The majority of class time is at the driving range learning swing techniques for distance, pitching, chipping and putting, rules, etiquette, and golf vocabulary. Includes 4 free rounds of play during the term. Students must provide their own transportation." Four free rounds of play?! Unreal. That's basically saying  your homework is to go and play golf. For free. At least four times.
But then I started thinking*,* what if Mariota isn't a beginner? What if he's trying to hone his game this semester? Golf Swing Exercise is a course where you learn to "Improve your golf swing in the off season via swing specific exercises." This class seems like a logical choice for an elite athlete. I don't think the Heisman Trophy hopeful would have trouble with any exercises.
Regardless of which Golf class Mariota is taking this upcoming semester, we're sure his teammates are glad he'll have plenty of time to commit to football.