News
Is It Time To Order Player Participation?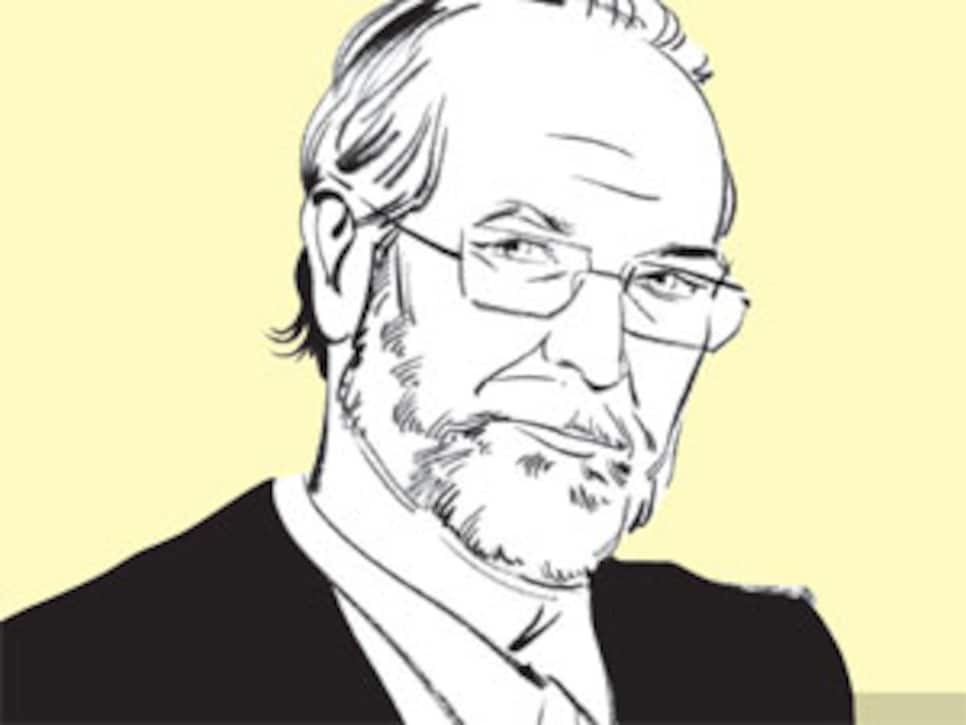 More than four million Americans lost their jobs in 2009. Many worked in the auto industry, and that's why Buick no longer foots the bill for this week's PGA Tour's event at Torrey Pines, or why last week's Bob Hope Classic lacked the word "Chrysler" in its title. The Hope also lacked anyone higher than No. 37 in the World Ranking. Does it seem that more than a year into the worst economic downturn since the Great Depression a lot of tour members still don't get it?
Certainly, there are reasons some players don't like to play the Hope. Its five rounds are played on four courses with three amateurs, and the winning score usually reads like the January thermometer in Alaska -- about minus 30. But this year there were compelling reasons for players to show a sense of loyalty to the tour that has made them rich.
The Hope is one of four events on the 2010 schedule alive only because the tour is paying the bills. Wisely, Tim Finchem pushed for the creation of a rainy-day fund early in his commissionership. And the 3.3 inches of rain that disrupted the Hope was an appropriate reminder such a day is here. Because of that fund, the circuit's legion of ball-striking millionaires -- 91 players won at least that much in 2009 -- can play Torrey Pines, Palm Springs, Memphis and Reno-Tahoe this year.
Farmers Insurance was a last-minute savior at Torrey Pines, but sources say it is picking up about half the cost of the tournament, mostly ensuring the event's charity contribution remains at $2 million. Farmers has an option for 2011, but is not signed beyond this year. There are another nine tournaments whose contracts expire in 2010. And did we mention no one really knows when Tiger Woods is coming back?
The number of expiring contracts is about average, and the tour has always done well replacing departing sponsors. But the players need to recognize any new deal in this economy will be difficult. The LPGA provides a sobering reminder of how quickly things can go south. It had 34 tournaments in 2008. This year it has 23 (just 13 in the U.S.), and two still lack a sponsor and course.
While the PGA Tour is more robust than the LPGA, now is not the time to assume the past or the present will be the future. One lesson learned from the recession is that those who prosper will be those with the imagination to reinvent themselves or their businesses, as the auto industry is trying to do. Players need to be equally resourceful.
Consider this: A PGA Tour member could have played a 20-tournament schedule in 2009, never once finished in the top 20 and still won $1.3 million. That's a comfortable reward for what seems like mediocrity.
Many of the 10 golfers who skipped the Hope to play in Abu Dhabi (such as Sergio Garcia and Rory McIlroy) are international players, and it's difficult to expect them to join the PGA Tour and then deny them the opportunity to cash in on their international status. More problematic is that of the 12 highest-ranked Americans in the world, 11 played nowhere last week. Where was Jim Furyk? Kenny Perry? Lucas Glover?
Perhaps the PGA Tour needs a rule requiring each player to compete in every tournament on the FedEx Cup portion of the schedule at least once in a four-year period. Most players hate this idea (as did many LPGA players when it was tried on their tour). But it is a sensible approach that recognizes these "independent contractors" prosper because of an organization that sells a product to sponsors and television networks.
A 1-in-4 rule would work. Let's say someone plays 23 events -- the average number of tournaments the top 50 players on the 2009 money list played last year. If he competes in the majors, Fed­Ex Cup playoffs, WGC events and the Players, that's 12. If he has five favorites that he plays every year -- say the Memorial, Quail Hollow, Torrey Pines, AT&T National and Bay Hill -- that's 17 starts, meaning he would need to make six starts in the remaining 20 events to reach 23. He could play once in each of those 20 events over a four-year span without skipping one of his favorite stops and still have four tournaments to spare.
The math works for me. More important, the sponsors and fans are protected. And the players will look like they are giving back. For a tournament such as the one in La Quinta last week, it may be its last, best hope of survival.