The Loop
Open underway with Daly making an early run
ST. ANDREWS, Scotland  -- And you thought the biggest splash John Daly would make this week would be with his choice in sport coats. Instead, it might be with his early rise on the Open leader board, where the 1995 champion at the Old Course has birdied six of his first 10 holes to move into sole possession of the lead.
All this comes in the wake of Daly's retina-damaging appearance at the past champions dinner Tuesday night, in which he wore the below blazer.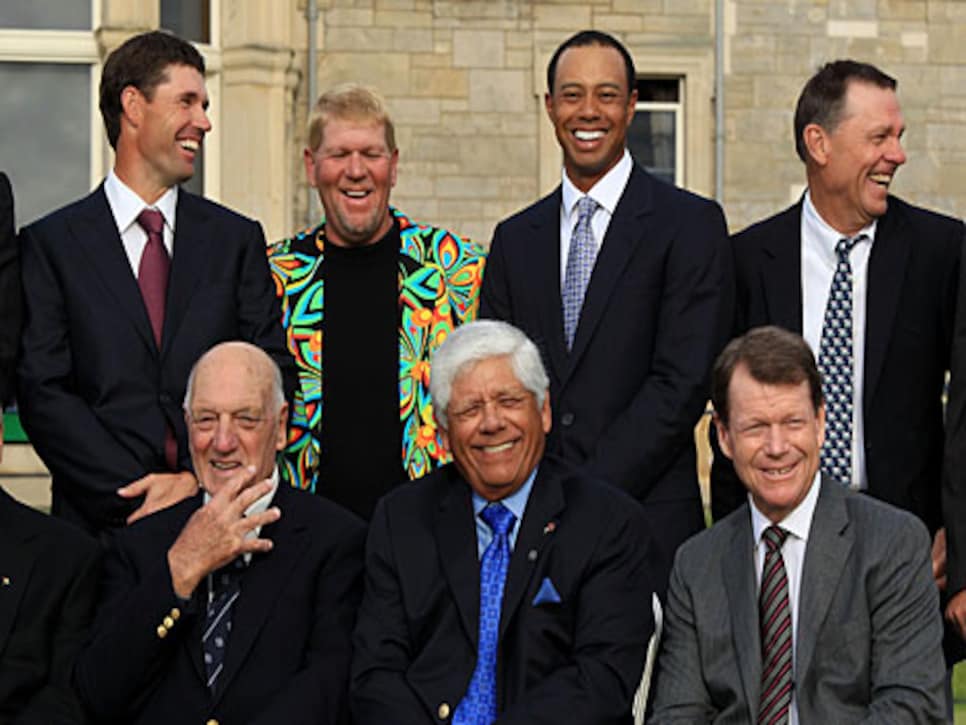 Not that it's easy for a guy like Daly to ever fade into the background. But his early run thus far makes it impossible.