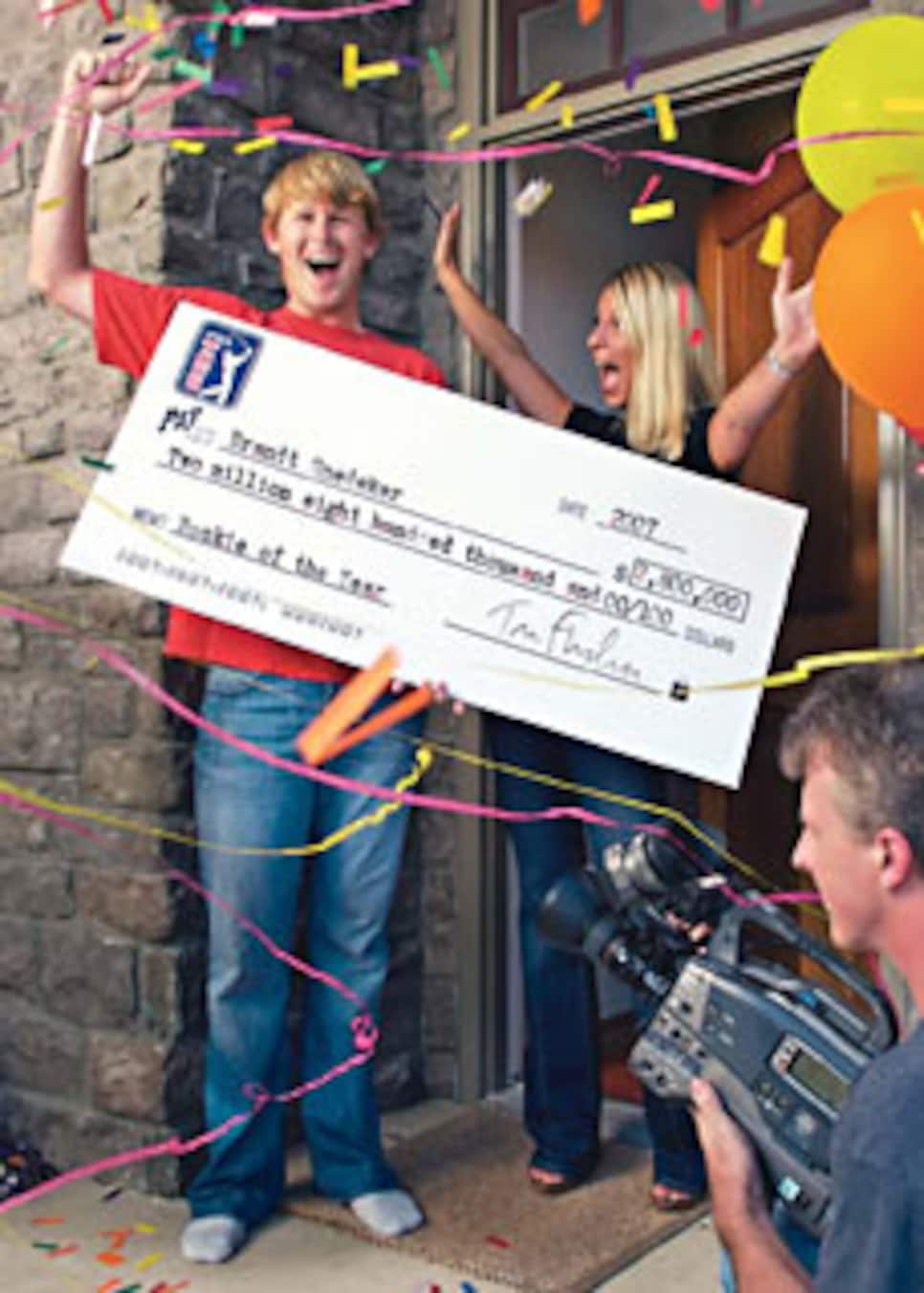 __AGE/__27 HOME/ Nashville
If you've ever seen Brandt Snedeker hit the ball from tee to green, you might wonder how he got his PGA Tour card and earned more than $2.8 million during his rookie year on tour (which included a win at the Wyndham Championship in August).
Snedeker doesn't hit the ball very far (128th on tour). He doesn't hit the ball very straight (146th). And he doesn't hit a lot of greens (77th). But he scores.
Fellow tour pro J.B. Holmes first witnessed this phenomenon when Holmes played at the University of Kentucky and Snedeker was at Vanderbilt University in Nashville. In one tournament round, Snedeker hit only eight greens in regulation, but he holed an 8-iron for eagle, aced the 15th hole and sank several lengthy par-saving putts to shoot three under par. "I can't believe you shot what you shot," Holmes joked with his buddy.
"Ball-striking never has been one of his strengths," says Todd Anderson, who has been working on Snedeker's swing. "He just figures out a way to get it in the hole."
That was evident last January when Snedeker began his rookie year by going 10 under par through the first 10 holes of the Buick Invitational. He ended up shooting 61, finishing third and adding to his reputation as a scorer. By the end of the FedEx Cup in September, only Vijay Singh had made more birdies on tour than Snedeker (361 to 354).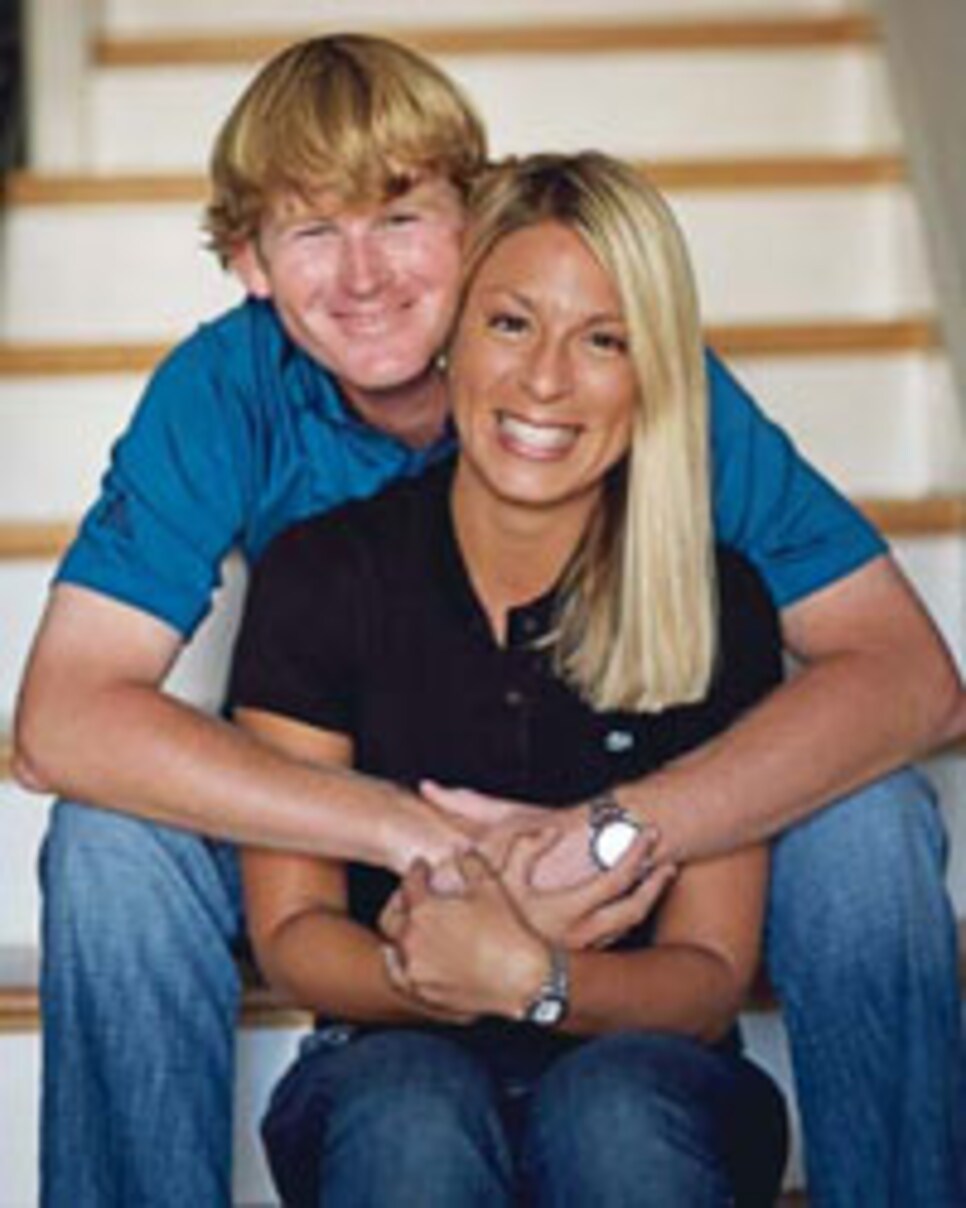 One reason for Snedeker's success has been his putting. He's fourth on tour in avoiding three-putts. He's also very committed (he played six straight weeks at one stretch this summer).
When he's not playing, Snedeker enjoys deep-sea fishing and an "easily digestible" movie with his girlfriend, Mandy Toth (right). Still, he doesn't drift from golf for long. "I've always been a scrapper," says Snedeker, who won the 2003 U.S. Amateur Public Links. "My ball-striking isn't the prettiest thing to watch, but I can chip and putt and score. That comes from being around the golf course and wanting to get better."