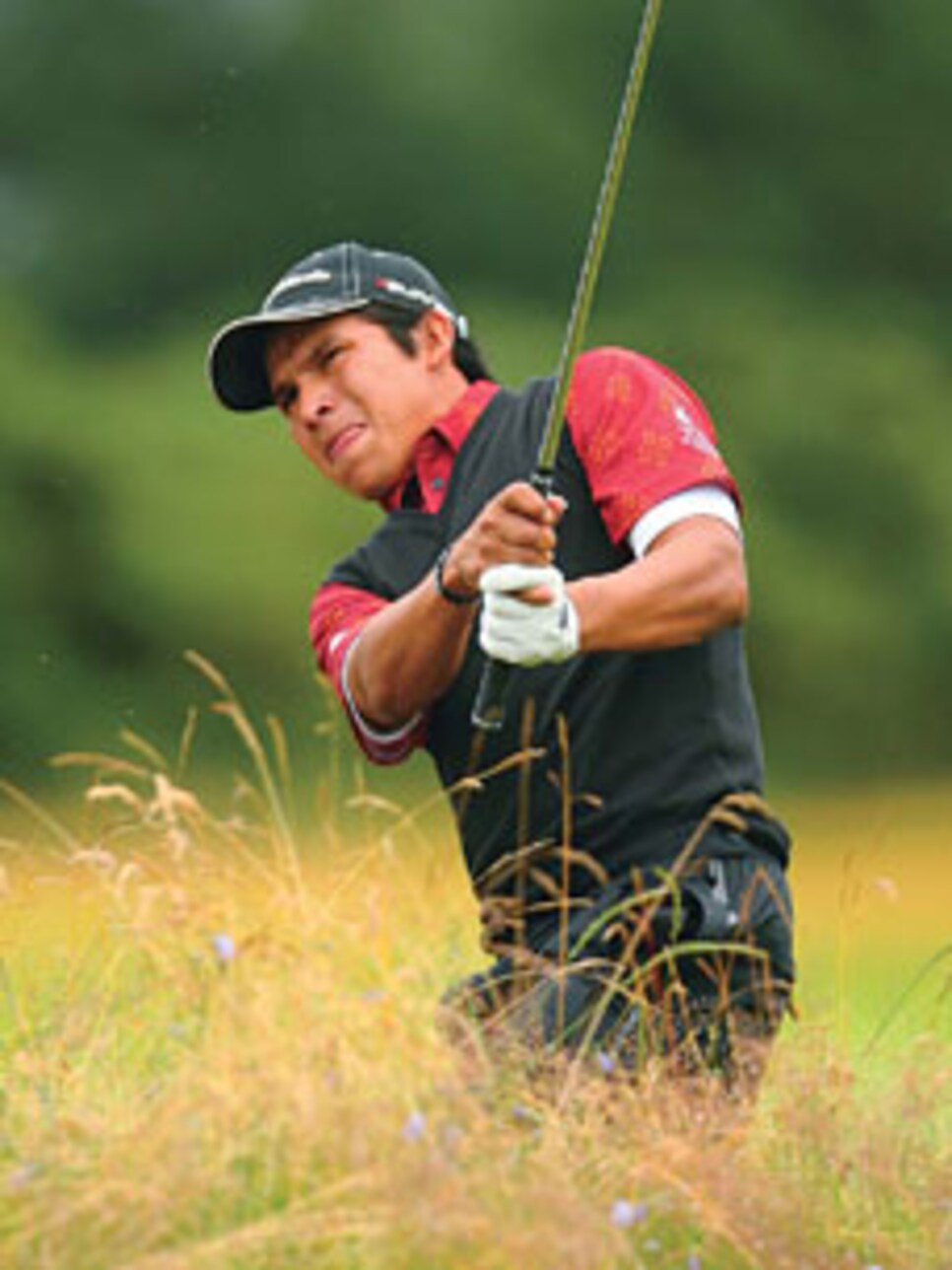 It was a three-week spell in mid-summer that brought the Argentine to the attention of a worldwide audience, but Andres Romero's memorable third-place finish at the British Open, followed by a victory at the Deutsche Bank Players' Championship in Germany and a tie for sixth at the WGC-Bridgestone Invitational in Ohio came as no surprise to those competing on the PGA European Tour.
"The first thing you notice about Andres is that, for someone who isn't that big [5-feet-10, 145 pounds], he hits the ball a bloody mile," says European tour veteran Jamie Spence. "And he putts really well, too.
"I first saw him a couple of years ago," Spence says. "I was walking past the tee when someone told me I had to stop and watch this kid. There was a small crowd of pros looking at him. It isn't often you see that; you could tell right away there was something special about him."
That impression was confirmed when Romero led the Open at Carnoustie by two shots with two holes to play, only to go double bogey, bogey and miss the playoff between Padraig Harrington (who won) and Sergio Garcia by one stroke. If not for Romero's 2-iron approach from the deep rough on No. 17, which ricocheted off the Barry Burn out-of-bounds, Argentina would have been hailing its second major champion in less than a month, after Angel Cabrera's U.S. Open win in June.
"I took that play as a motivator. It actually gave me more confidence for the following week," Romero said through an interpreter about his first European tour victory. "That's the great thing about golf; it was just one shot. I got my revenge against golf: I got it the next week."
Besides, Romero has overcome worse. As a child he was bedridden with a kidney disease for eight months. Romero said walking courses as a caddie and player, while learning the game from his uncle Miguel (who still coaches him), helped him recover and has contributed to his play-without-fear approach to golf.
"That's the thing about Andres," says Spence. "You never quite know what he's going to do next. But you do know it's going to be fun finding out."