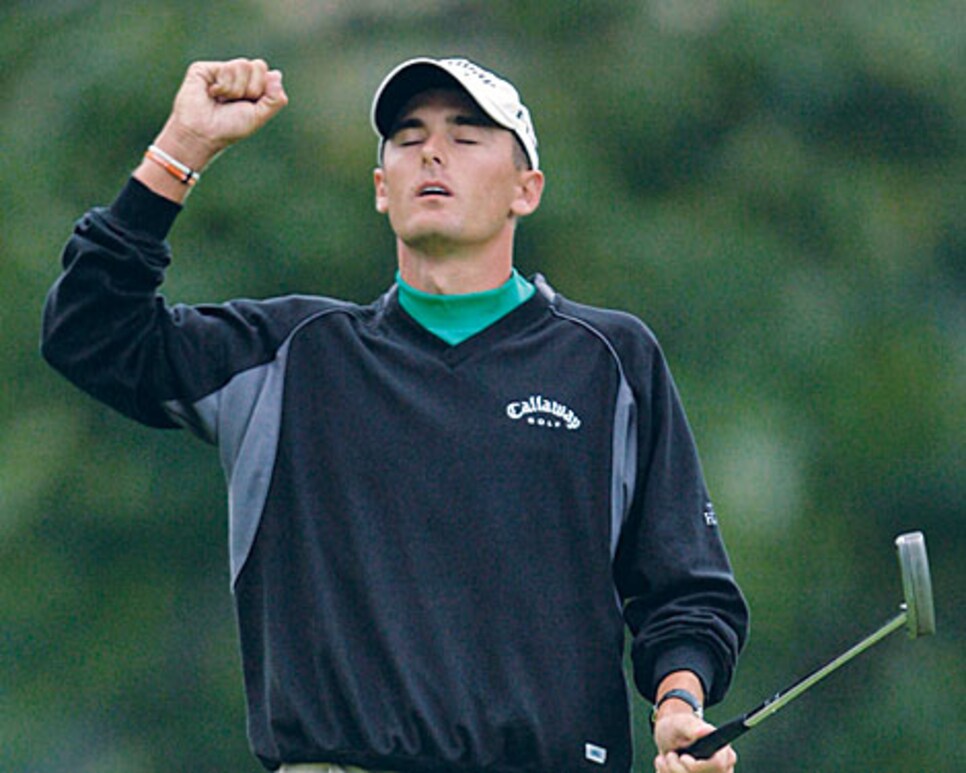 "Charles is a positive guy who fell on some hard times" -- Jack Nicklaus
In 1986, the same year Jack Nicklaus won the Masters at 46, a 7-year-old kid named Charles Howell III wrote a letter to his idol. In his reply, Nicklaus wrote, "Nice round at Turtle Point! Maybe when you grow up we can have a game." The two eventually had that game after Howell turned pro in 2000, and Nicklaus went on to captain him on the 2003 U.S. Presidents Cup team.
That's why Nicklaus says he was troubled to see Howell falter last season, withdrawing or missing the cut in five straight PGA Tour events during the summer. The two-time All-American at Oklahoma State and winner of the 2002 Michelob Championship fell to 87th in the World Golf Ranking at the end of 2006 and, at the time, lacked an invitation to this year's Masters.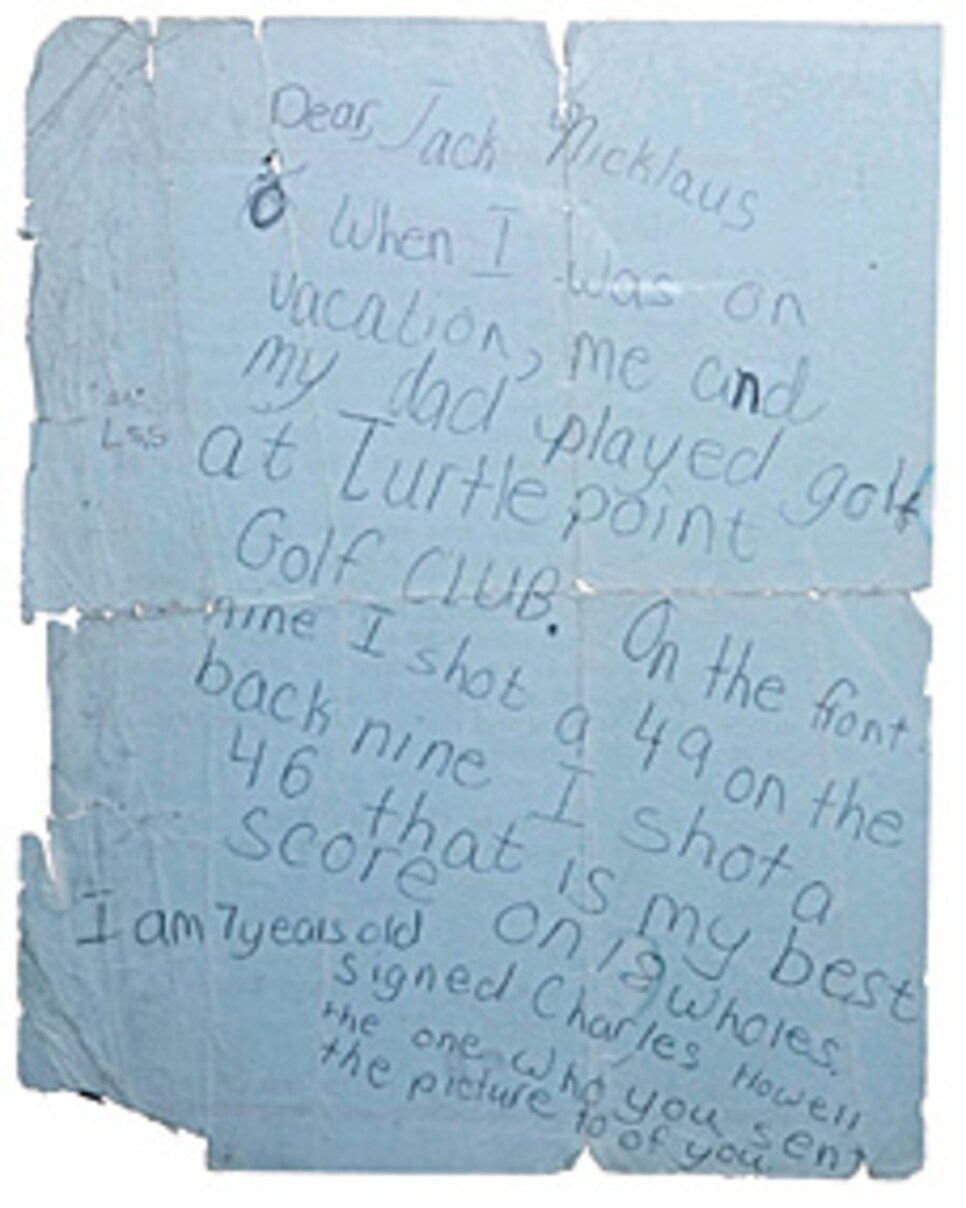 But during the West Coast swing in January and February, Howell was one of the hottest players in golf, earning a Masters invitation by beating Phil Mickelson in a playoff at the Nissan Open in February. That victory and two runner-ups put him at the top of the money list through early March ($2.1 million in six events) and lifted him to 15th in the World Ranking.
"Charles is a positive guy who fell on some hard times," Nicklaus says. "I'm delighted for him and the recent success he has enjoyed." How did he get it back? "That's the $64,000 question," Howell says.
If anything, he said it might have come from work with instructor David Leadbetter. The two have focused on shots from 100 yards and in, and Howell responded by lowering his scoring average (69.04) nearly two strokes from 2006. "Focusing on that certainly helped," says Leadbetter, "but more than anything, he got his confidence back."