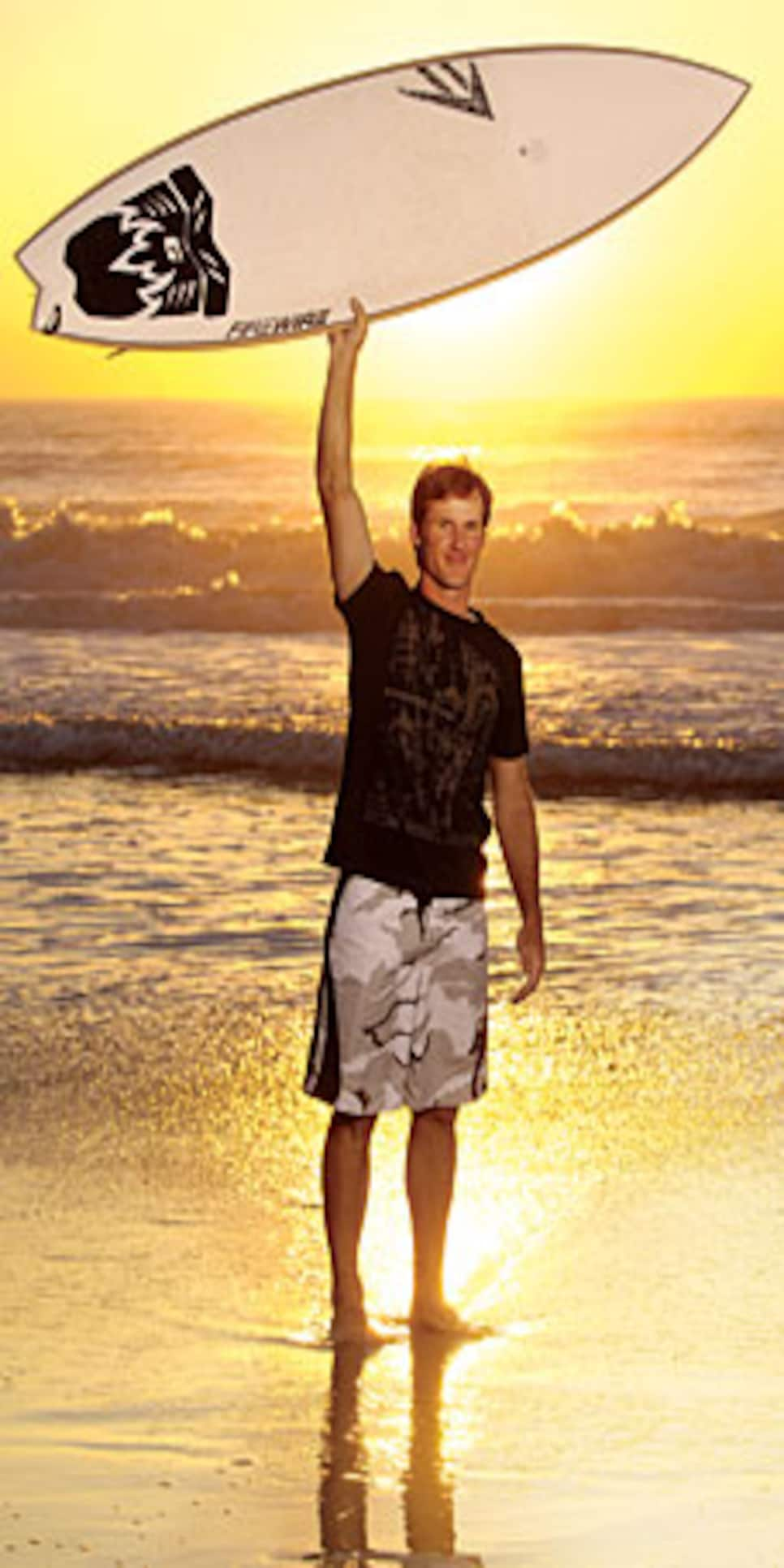 ""Willie is the ultimate natural athlete. Anything he wants to do, he does it with flair."-- Jason Frounfelker
The gypsy caravan, as they called it, was a motor home, a pair of vans and a couple of trucks collectively transporting an assortment of kayaks, mountain bikes and free spirits, including the freest of them all -- Will MacKenzie.
In 1996, nine years before he joined the PGA Tour, MacKenzie persuaded his buddies to go on a dangerous kayaking trip using the same charisma that has recently made him a favorite of Golf Channel telecasts. "Willie Mac is contagious, no question," says friend Jason Frounfelker, who was among those who went with him to Gore Canyon, 120 miles northwest of Denver.
MacKenzie, now 32, is a promising player in his third year on tour. He won the 2006 Reno-Tahoe Open, and this year, between surfing sessions on the Maui Coast, he tied for fourth at the Mercedes-Benz Championship in January. Impressive accomplishments when you consider he spent his late teens and early 20s avoiding golf altogether.
In those years MacKenzie was an X-Games junky, before ESPN made it a household term. He moved to Big Sky, Mont., and spent five years snowboarding in the winter and kayaking in the summer, while supporting himself with odd jobs and sleeping in his Toyota minivan.
Then one day in 1999 MacKenzie mentioned to friends that he was considering leaving Montana to be a pro golfer. "We thought he was joking," Frounfelker says. MacKenzie had never told them he had played in junior tournaments in his native Greenville, N.C., before quitting the game at 14. But inspired by Payne Stewart's victory in the 1999 U.S. Open, MacKenzie returned to golf and began playing mini-tours, the Canadian Tour and the Hooters Tour (he was player of the year in 2004) before making it through PGA Tour Qualifying School in 2005. "I had a knack for the game," says MacKenzie, explaining how he overcame his absence from golf.
Adds Frounfelker: "Willie is the ultimate natural athlete. Anything he wants to do, he does it with flair."