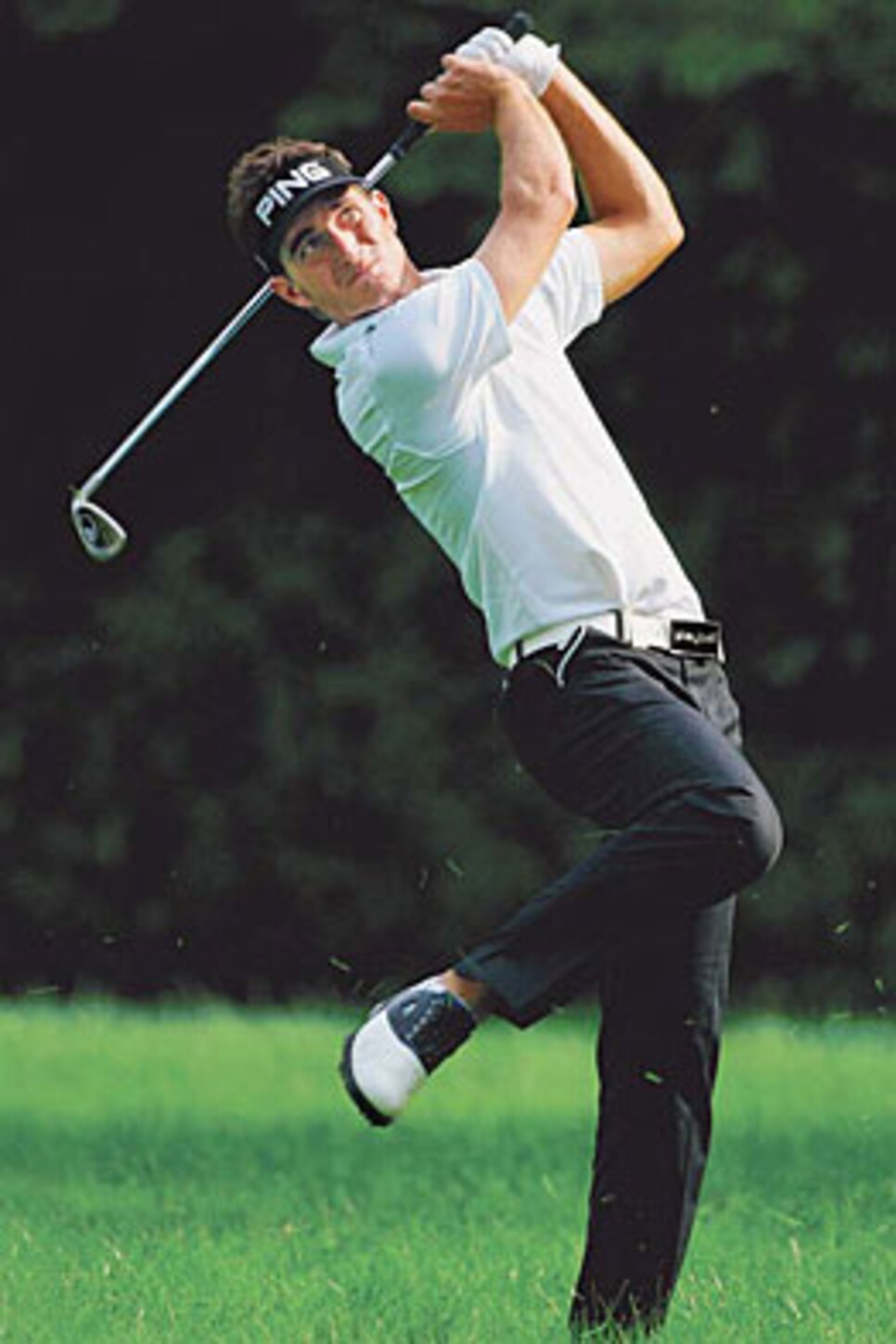 "But I don't look like Sergio, and I wish I could hit the ball like he does."
He's a handsome Spaniard in his middle 20s with loads of talent and a promising future as a tour professional.
Alejandro Canizares shrugs off comparisons to fellow countryman Sergio Garcia, especially because Canizares can't travel many places in Spain without being reminded who's the better golfer. In April, Garcia was ranked 14th in the world; Canizares was 150th. But Canizares' early professional success and bachelor status remind many of Garcia.
"At the Russian Open my playing partner compared the two of us to the press," says Canizares. "But I don't look like Sergio, and I wish I could hit the ball like he does."
Canizares might not play like Garcia--yet--but the potential is there. Shortly after graduating from Arizona State in 2006 as an All-American with a degree in landscape architecture, Canizares turned professional and won the Russian Open in his third European tour start.
His goal for this year is to earn a PGA Tour card. So far, playing on sponsors' exemptions, he has finished in the top 25 twice in his first three PGA Tour tournaments. And he's likely to get more exemptions--in part because of his victory on the European tour, and because at ASU Canizares became the first golfer to be named Pac-10 Conference Player of the Year in consecutive seasons (2005-'06) since Tiger Woods did it at Stanford in 1995-'96.
It also helps that his father and swing coach, Jose Maria Canizares, is a player on the Champions Tour and an integral part of the European Ryder Cup teams that won in 1985 and '89. The two play a lot together, with dad recently besting son by four shots. Nevertheless, Jose Maria knows who's the better player.
"If Alejandro plays good, I'm in trouble," Jose Maria says. "Then it's impossible to beat him."
News from the world of golf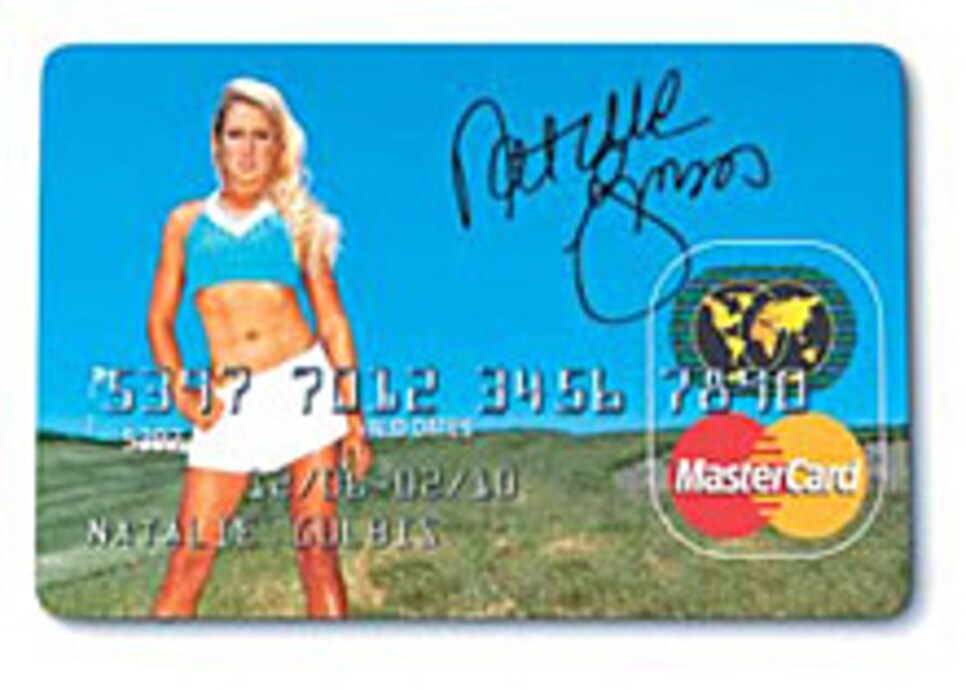 Steroids were on the LPGA Tour's recently released list of banned substances, and drug testing of players will begin in 2008, the tour said. Other banned substances include marijuana, beta-blockers, cocaine and ephedrine. The PGA Tour has yet to announce plans for drug testing....Coming soon to a wallet near you, the Natalie Gulbis MasterCard. Payment Data Systems Inc. signed a deal with the LPGA Tour player to offer her likeness on a gift card. It's not available yet, but we had some fun designing our own (above)....His previous house had 17 TVs and seven refrigerators. Chris DiMarco's new Orlando-area home will have a bowling alley, a three-hole putting course, adult and children's game rooms and a movie theater....If you're wondering what happened to Michelle Wie, she injured her left wrist in a running mishap in February and has missed several events, including the LPGA Tour's first major of the year, the Kraft Nabisco Championship. Wie is expected to make her LPGA debut May 10-13 at the Michelob Ultra Open.