The Loop
Only the Chargers could mess up a military salute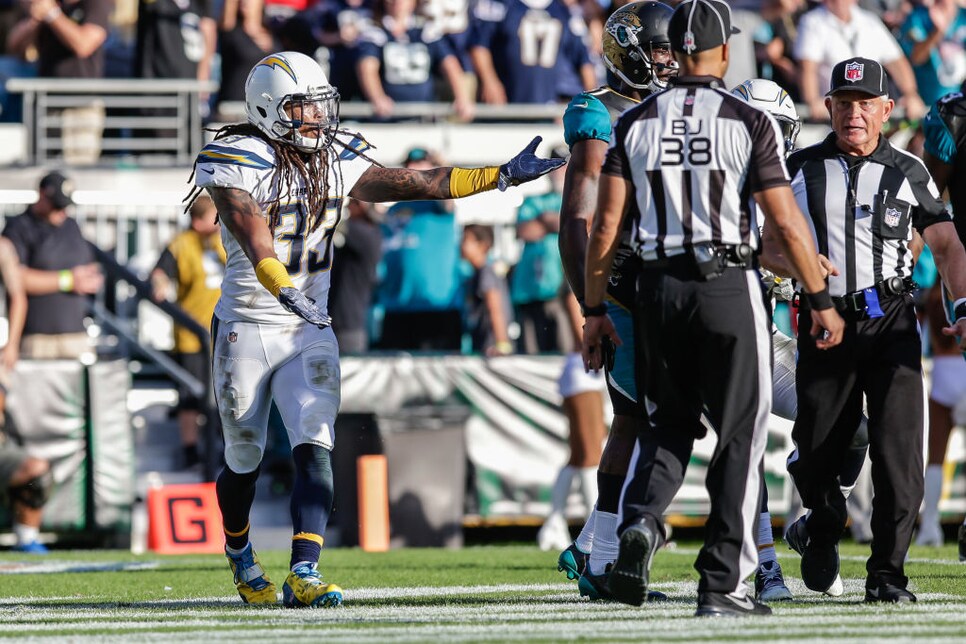 Got to feel for the poor bastards that suit up for the Los Angeles Chargers. Owner Dean Spanos held the team hostage against San Diego to extort a new stadium...only for the city to respond, "Go ahead; we don't want you anyway." So the club headed to Los Angeles, only to learn their promised ballpark had already been delayed, meaning home games would be held in a 30,000-seat soccer venue. Well, "home" on the score board, that is: the contests have been lightly attended (a turnout recently ripped by South Park), and those in the stands have been cheering for the other team. In short, the players are refugees, seeking asylum that does not exist.
Or arguably captives. I mean, how would you feel if your team couldn't even pull of a military salute without pissing people off? The Chargers' Twitter account posted the following message earlier this week:
At first glance, pretty innocuous, right? Except the photo doesn't tell the entire story...
In a related note, the Chargers are 3-6 in the worst division in the league. How they won three games surrounded by such rampant incompetence is beyond us.