The Loop
Only one fan was cheering for Eddie Pepperell, so Pepperell rewarded him mightily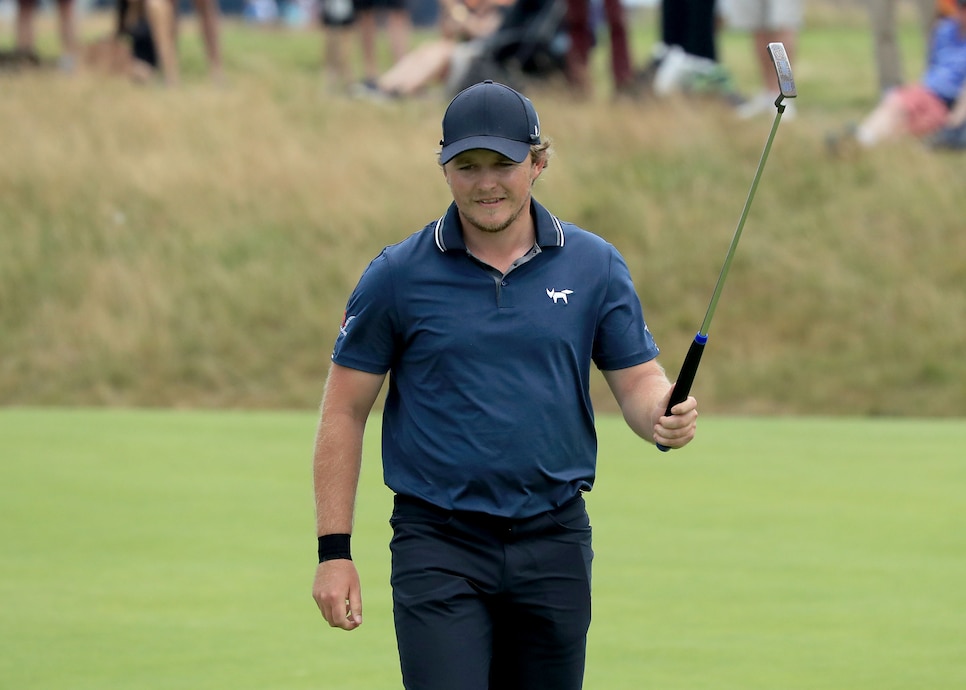 Eddie Pepperell, whom you probably remember as the guy who shot a final-round 67 at the 2018 British Open and then came clean to the press saying he did so hungover, is picking up even more fans. This time, he's taking his charm straight to the gallery. Or in this case, lack thereof. While at the Czech Masters, Pepperell gave one adoring fan his lob wedge. Here's the footage:
The 27-year-old Englishman said that the fan earned the wedge by being the only guy on the property out there actively rooting for Pepperell. Take note, golf fans, every cheer matters.
"If he's still around he can have the other 13 maybe," said Pepperell after his round. "He gave me a clap for my shot and he's the only one I heard clapping, so I said here you go, you can have my lob wedge."
This is a great move by Pepperell, so great we're guessing he'll have more people cheering for him in the future. As Pepperell's fanbase grows, he's probably going to want to switch to tossing golf balls to those who cheer for him.