The Loop
One way Tiger Woods hopes not to emulate Arnold Palmer
Fifty years ago this month, Arnold Palmer was 34 and very much The King. A six-shot win at the 1964 Masters gave Palmer arguably the most impressive win of his illustrious career and a seventh professional major championship.
And then? That was it. At least, as far as majors go. Despite 19 more PGA Tour titles and five runner-ups in majors, Palmer never captured another big one -- something that surprised him as much as anyone.
"Well, of course you never think you're going to be at your last stop," Palmer said during a conference call with reporters on Thursday.
That abrupt end to Palmer's major triumphs is easy to relate to Tiger Woods' current drought in golf's biggest events. Obviously, it's far too early to say if Woods is done winning majors, but certainly no one would have thought he'd still be stuck on 14 nearly six years after winning the 2008 U.S. Open.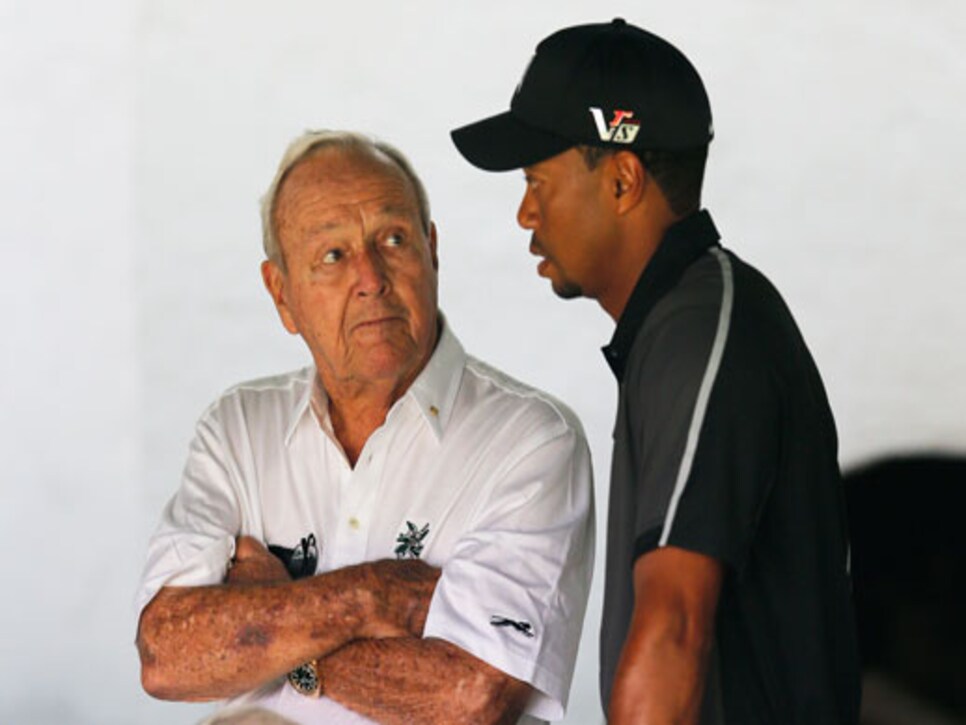 "I think the potential for him to win future major championships is still very real," Palmer said.
Without a Masters tee time to worry about, Woods will be able to enjoy Golf Channel's much-hyped upcoming documentary on Palmer. "Arnie" will premier April 13 at 10 p.m. (the Sunday night of the Masters) and Palmer admitted to having to "get out the Kleenex" while watching some excerpts. Here's the trailer:
But will Arnie be tuning in to watch that night?
"Well, that's probably the biggest question in the whole thing is if can I stay awake and watch it," Palmer joked.