The Loop
Wanna bet One Time for the money?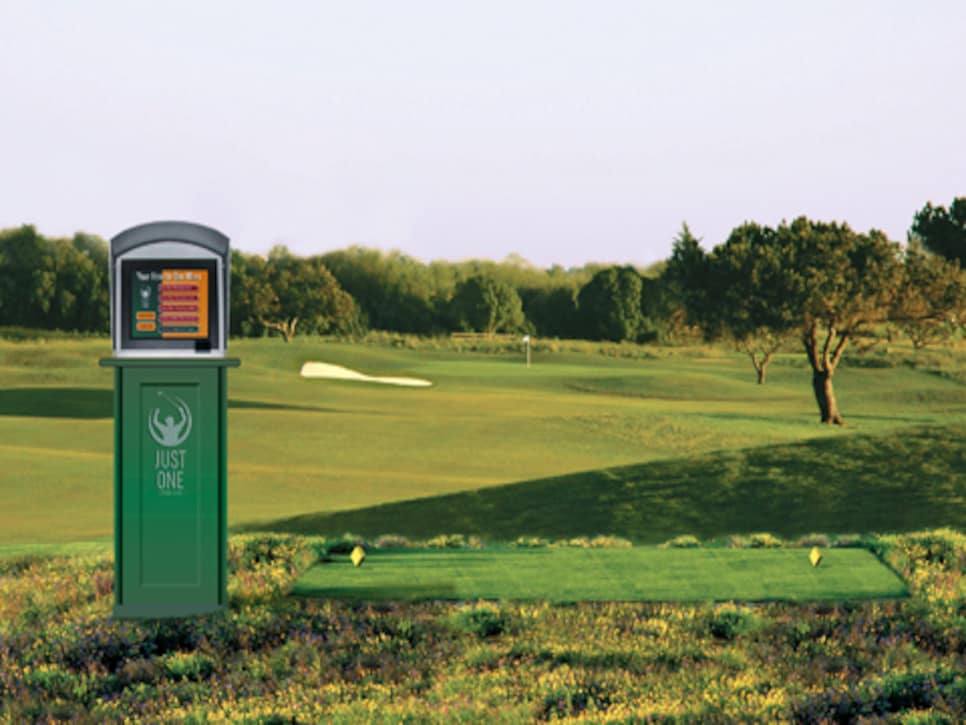 On the tee: How Just One Golf's "teeosk" might look.
This won't do much to help pace of play, though for a certain type of golfer it could make the round a lot more fun. Florida-based Just One Golf has a "teeosk" system that rewards holes-in-one and other good shots. So far the company has signed up 11 courses in seven states, from Georgia to New York to Nevada.
The courses typically pay Just One Golf about $1 a round. Its surveillance cameras record every tee shot on the selected par-3 hole. Just One Golf pays $500 for an ace and a free beer or glass of wine at the clubhouse for hitting within a flagstick's distance of the hole. Want to play for bigger stakes? Swipe your credit card before you tee off. A $5 wager pays $5,000 for a hole-in-one, and a $25 play (the maximum) pays $100,000.