The Loop
Once upon a time in Mexico, Phil Mickelson and Sergio Garcia shot the greatest golf promo ever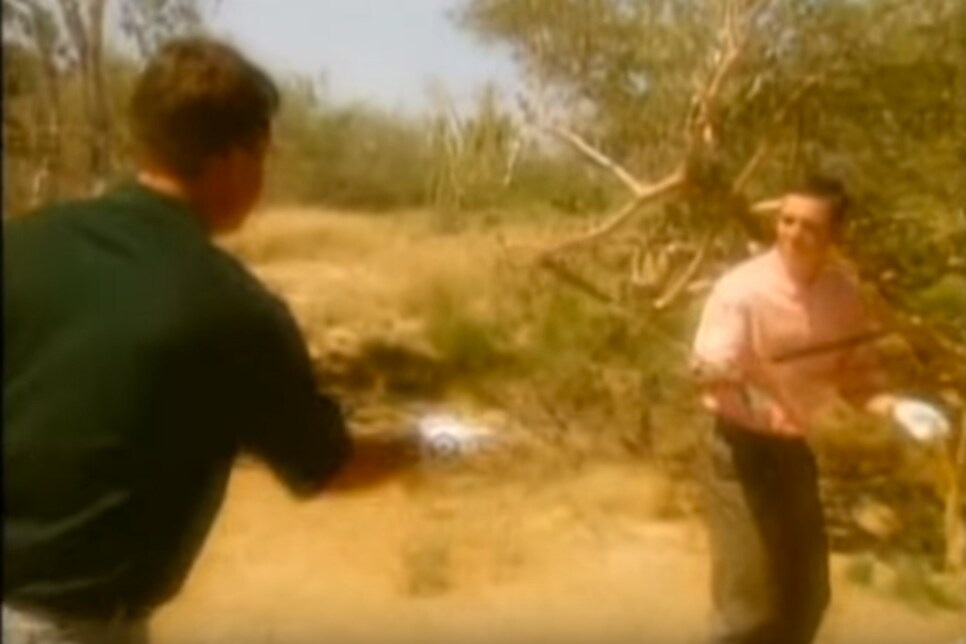 Long before Phil Mickelson and Sergio Garcia combined for 19 birdies in a Sunday singles match at the 2016 Ryder Cup, the two faced off in a 2001 episode of Shell's Wonderful World Of Golf. And when we say they "faced off," we mean they really did.
The result of that match in Los Cabos (Mickelson won by five shots) has been mostly forgotten, but thankfully, the promo for the event lives on. And in honor of these two players competing in the WGC-Mexico Championship -- the first time they've played in Mexico at the same time since then, Skratch TV dusted off this gem. Check it out:
The sombreros. The golf clubs being used as weapons. The "Wanted" posters being destroyed by the two gunslingers. Classic.
And here's a 56-minute video of the match: