The Loop
On Tiger Woods: 'Is it just a temporary setback or are these the sad, final death throes?'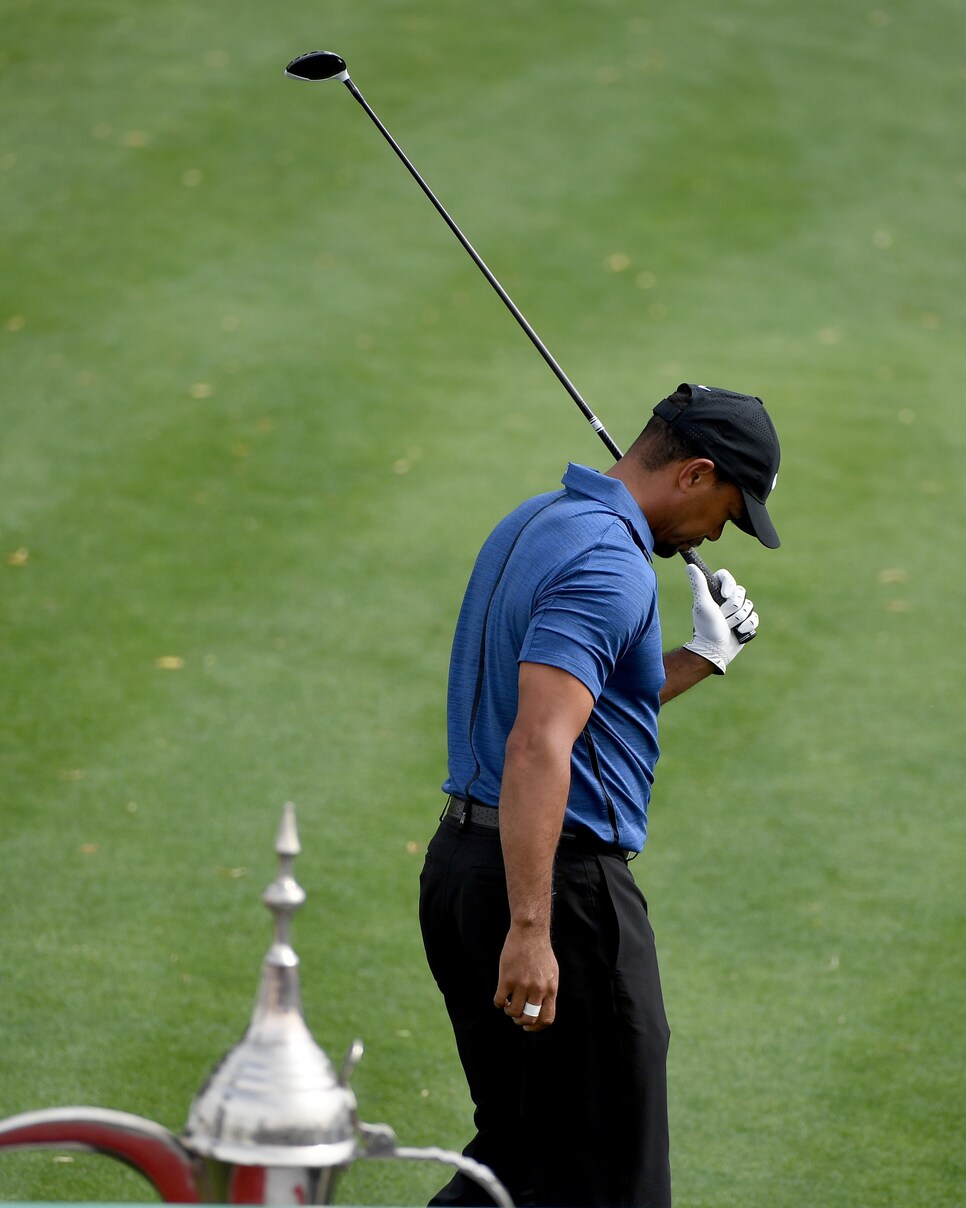 Stories of interest you might have missed…
"What is beyond dispute is [Tiger] Woods's trip to the Emirates was a shambles from start to finish. Tiger can insist all he likes that he was in no pain during his horrific first round 77 but it looked as plain as day that he was unfit for the purpose of playing tournament golf. Certainly, few would argue with the striking headline on the Golf Channel website proclaiming he looked like the oldest 41-year-old golfer in the world."
"Is it just a temporary setback or are these the sad, final death throes for perhaps the greatest golfer of all time?"
John Peterson: 'I have severely underachieved'
"It is hard to take your eyes off John Peterson's wedding video. The tuxedoed golfer performs a solo dance that is half Charleston, half magician trying to bust out of a straitjacket. He cradles a Whataburger bag, french fry dangling from his mouth.
"It is a portrait of a man who oozes confidence.
"It is what made his comments after shooting a 5-under 66 at the Waste Management Phoenix Open on Thursday a bit surprising.
"'In my opinion, I have severely underachieved, and I think a lot of people that are around the PGA Tour who have been here for a while would agree with me,' he said."