On The Tee
Comedian Sebastian Maniscalco explains the simple similarity between golf and comedy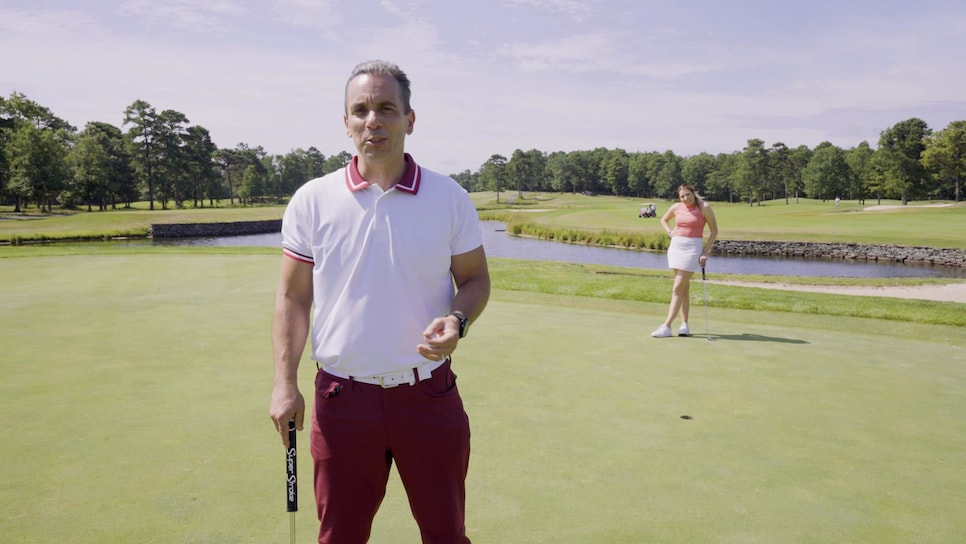 Sebastian Maniscalco's golf passion is a relatively new one, and it came by way of a practical reason. Although he said he tinkered around a 9-hole course near his home growing up, it was while traveling the country as a rising talent on the comedy circuit a few years ago that he realized he needed a diversion.
"It's so I don't rot in the hotel room on the road," he told Golf Digest's Hally Leadbetter.
Just as Maniscalco's comedy career has flourished with a series of specials, and now, a new series on Discovery+ that combines his love of food and comedy, Well Done With Sebastian Maniscalco, his golf game has made incremental progress. In the latest episode of On The Tee with Leadbetter, Maniscalco put his game on display for the cameras for the first time, and along the way, he explained one common thread between golf and comedy.
"It's a process, always learning just like probably golf," he tells Leadbetter. "Every time you come out maybe you learn something new. Every time I perform I'm like 'Huh, maybe I'll try that next time. Maybe I won't do that the other time.'"
As a comedian, Maniscalco has enough reps under his belt to know what works. And if his debut golf experience on camera is any indication, he has something to build on there as well.
You can watch the full episode here: