The Loop
On the PGA Tour, no two practice putting routines are the same
PONTE VEDRA BEACH, Fla. -- Want to putt like a PGA Tour pro? Maybe you should try copying their practice routines. There's just a slight problem. Which one?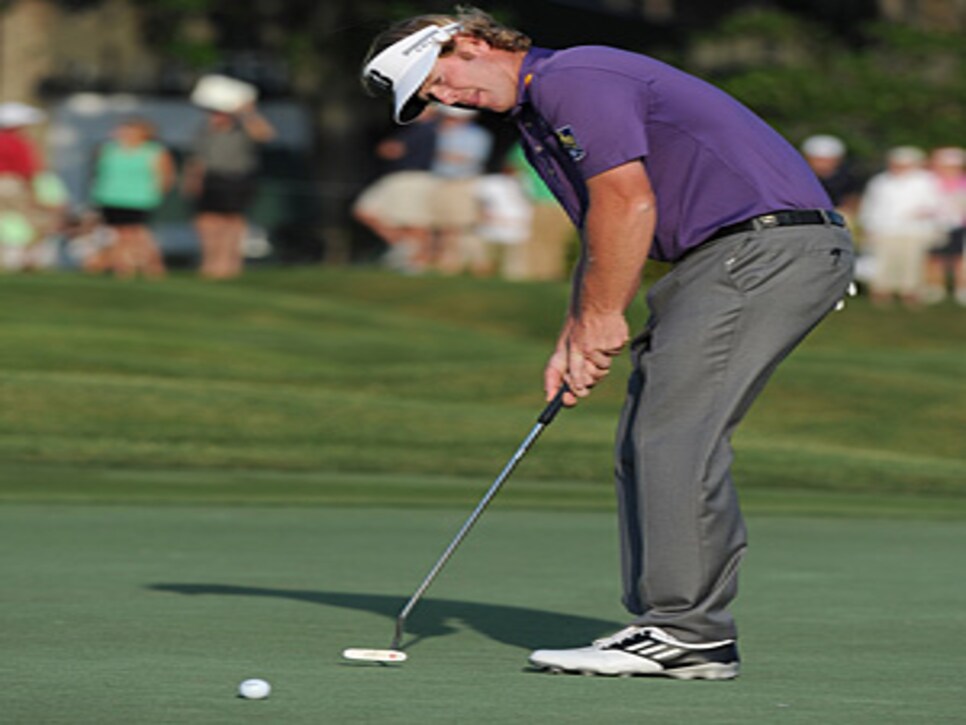 Watch the action at the practice round of a tour event for any amount of time and you'll quickly realize that no two routines are the same. Andres Romero spent most of his time putting six footers with an alignment aide. Despite missing one in about 10 minutes, he didn't move. In contrast, Bubba Watson was all over the practice green at TPC Sawgrass on Sunday, probably not a surprise to many considering his jittery tendencies on the golf course.
Even the way these guys start practicing is all over the place. Adam Scott begins by hitting a few with just his left side. Not surprisingly, he's not nearly as accurate anchoring that long putter without any help from his right hand. On the other, um, hand, Tiger Woods has long incorporated a drill where he only uses his right hand.
The list goes on. Steve Stricker steps onto the green and promptly starts rolling -- and holing -- 50-footers. Matt Kuchar puts a tee in the ground and attempts a bunch from close range and from different angles. Jason Dufner hits putts with a 5-wood before switching back to the club he'll actually use during his round. And Angel Cabrera? Well, he doesn't seem to have a routine.
Then there's Brandt Snedeker, who starts by trying putts in the 20 to 25-foot range. Perhaps that seems a little boring, but he also happened to lead the PGA Tour in strokes gained putting last year. Hey, if it works for him. . .