The Loop
On any given Sunday: Good for the NFL, less so for the PGA Tour
Parity, as the National Football views it, is a good thing. On any given Sunday, as its unofficial mantra says, the notion that anyone can win at any time. It fosters unpredictability. Boosts interest. Increases revenues. Or so the theory goes.
Parity does not work similarly for professional golf, an individual sport that thrives when elite players win with what qualifies as regularity, three or four victories in a season (the best player of this generation, Tiger Woods, won 50 percent or more of his starts in a full season only once, eight of 15 in 2006).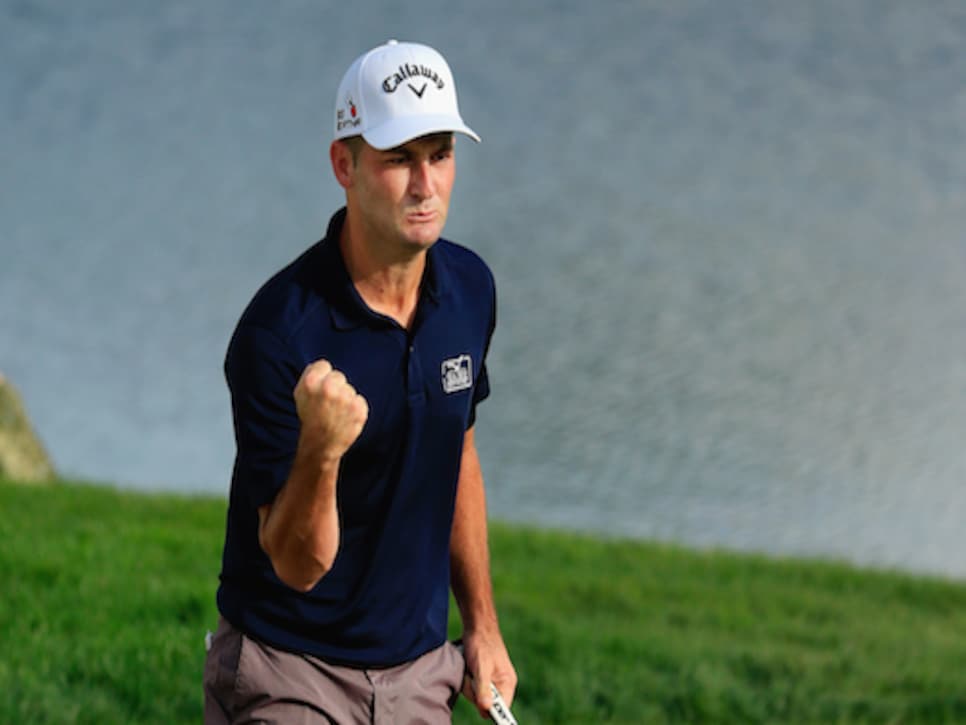 On any given Sunday, when applied to golf, is not an attractive prospect. It looks like this: Twenty tournaments into the PGA Tour's 2014-15 schedule has produced 20 different winners, Matt Every (shown above) the latest in the Arnold Palmer Invitational on Sunday.
Every holed a 17-foot birdie putt on the 18th hole at the Bay Hill Club in Orlando to beat the player golf needed to win in the interest of boosting attention. Henrik Stenson, third in the World Ranking, three-putted the 15th and 16th holes and missed a 23-foot birdie putt on the 18th hole to tie Every.
It's not that Every is not a worthy winner. He won the same event last year. But it doesn't further the cause when tournaments are won by those ranked 96th in the world, as Every was going into the Arnold Palmer Invitational. Or those ranked 297th, as James Hahn was when he won the Northern Trust Open last month and Padraig Harrington was when he won the Honda Classic a week later.
Among those who have not yet found the winner's circle on any tour since the PGA Tour season began in October are Stenson, Adam Scott (fourth), Jim Furyk (seventh), Sergio Garcia (eighth), Justin Rose (10th), Rickie Fowler (11th) and Martin Kaymer (12th).
So, has the PGA Tour become the NFL without the concussions, (notwithstanding Brooks Koepka's dislocated rib forcing his withdrawal on Sunday), that on any given Sunday anyone can win?
Not likely. The heart of the golf schedule is at hand, starting with a tournament that any given player can't win on any given second Sunday in April, the Masters. Last year, Rose, for instance, essentially narrowed the list of those who conceivably could win at Augusta National to 15. "I would say 15 guys separate themselves a lot from the field," he said. "Always you can have the unknowns that can happen, but I would say 15 guys are pretty strong favorites."
In the meantime, golf is a lottery, as the first 20 tournaments have shown us, parity in its purest form.
The NFL, for which every team going 8-8 would seem to be a dream season, should be so lucky.