News
Omar Uresti, unable to win in 356 PGA Tour starts, finally prevails in club pro's major championship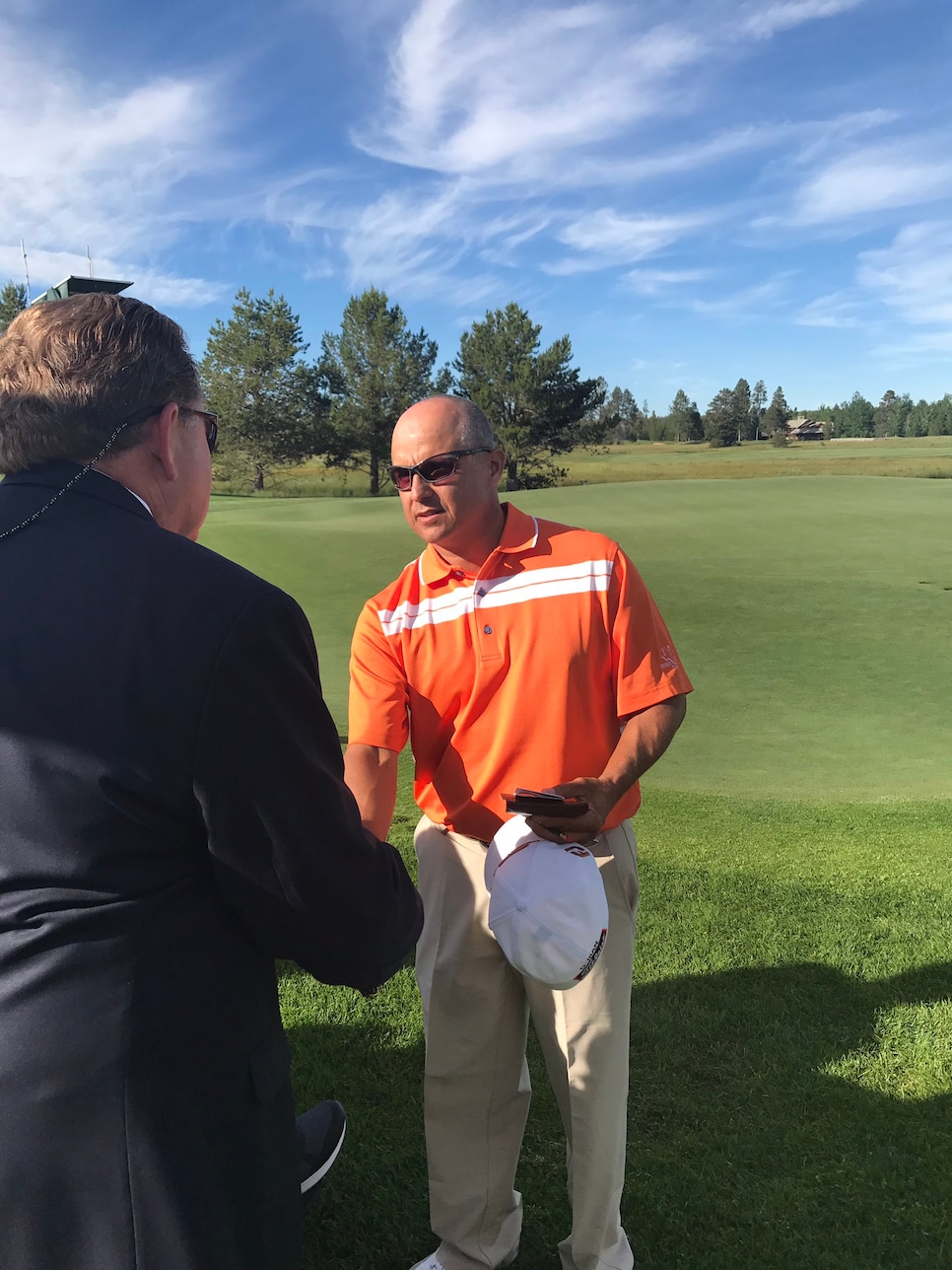 O-Man, it says on the back of Omar Uresti's hat, and a case could be made that the O stands for obscurity. Uresti never won in 356 PGA Tour starts and is remembered only for having been paired with Tiger Woods the day Woods made a hole-in-one at the raucous 16th hole in the 1997 Phoenix Open.
Uresti, 48, finally provided something else by which he can be remembered. He won the 50th PGA Professional Championship and its prestigious Walter Hagen Cup at the Crosswater Club in Sunriver, Ore., on Wednesday.
Uresti, a life member of the Southern Texas chapter of the PGA of America, defeated Dave McNabb, the head pro at Applebrook Golf Club in Malvern, Penn., on the second playoff hole to secure a victory worth $50,000, as well as a start in the PGA Championship at Quail Hollow Club in August.
It was his first victory in something other than a PGA sectional event since he won the Nationwide Tour's Livermore Valley Wine Country Championship 10 years ago.
"So many good players in this association and so many good people," he said. "It means a lot to come out on top. It's been 10 years. I'm very proud to represent the PGA of America.
Uresti, who was runner-up in this championship a year ago, shot a three-under par 69 in the final round to complete 72 holes in four-under par. McNabb, 51, also had a 69, but a 17th-hole bogey deprived him an opportunity to win in regulation.
The players halved the first playoff hole, the 18th, then went to the par-4 10th. Both missed the green, but McNabb was unable to save par from a bunker, while Uresti got up-and-down for par from behind the green, holing a three-foot putt for the victory.
Defending champion Rich Berberian Jr. cost himself an opportunity to win back-to-back titles when he made a quadruple-bogey seven at the par-3 eighth hole in the third round. Still he managed to tie for fifth, three shots back, and earned a second straight start in the PGA Championship.
The PGA Professional Championship is the major for the club professionals, 312 of whom qualified to compete in it. The championship is notable for having one champion, but 20 winners. The top 20 finishers all receive an invitation to play in the PGA Championship.
Uresti, incidentally, never qualified to play in the PGA Championship in his 11 years playing the PGA Tour full time. But he's qualified three times now via the PGA Professional Championship, having finished fifth, third and first in the last year years.