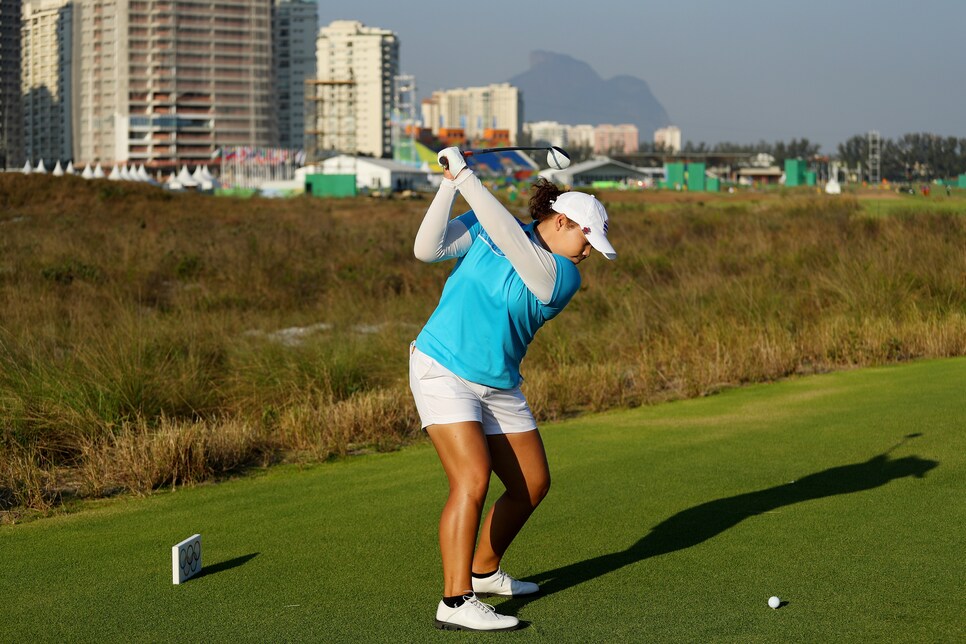 RIO DE JANEIRO — The opening round of Olympic women's golf did not get off to the most energizing start.
The final group  of Lydia Ko, Anna Nordqvist and Charley Hull took five hours, 35 minutes on a sunny, warm and breezy day. That's about 30 minutes longer than the males took a week ago.
In defense of the women, who averaged 71.8 in the first round compared to the men's opening day 70.7 one week ago, they are playing a course that was noticeably faster and firmer than when the men's competition started. The increased speed is not an intentional ploy, but instead a byproduct of daily tournament mowings and rollings of the greens. Couple that with fairways that are firming and speeding up thanks to daily cuttings during warm, dry days, and the course has more teeth.
Still, Stacy Lewis was left perplexed at the tepid pace.
"I don't know why it took so long," she said after an opening 70. "It's a lot of golf course to walk and takes some time, but I didn't expect it to be that slow."
"It affects me, because I like to play and I like to play in a rhythm and get going," Lewis said. "Just at times it felt like you were hitting the first tee shot of the day. You just stand there for so long. It's definitely frustrating, and all three of us play fast.  So that was the problem, too, was that we were going to wait even more because we are all fast players."
The pace affected the small crowd as well, putting a damper on what should have been a celebratory first day of the 2016 Olympic women's golf competition. Particularly one that has all of the top players positioned to contend for a medal.