The Loop
Olympic golf's successful return won't necessarily boost the game in Brazil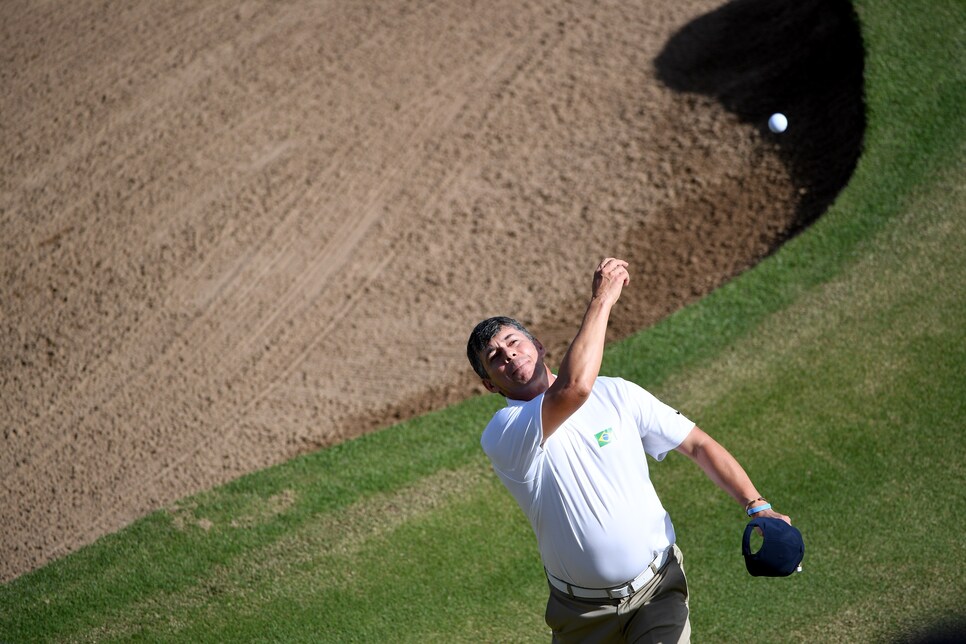 Stories of interest you might have missed…
"Brazilian fans say the main issue, though, will be cost. The green fees will be set at $80 for Brazilians and between $200 and $250 for tourists, with golfers charged $8-$10 to play a four-hole practice course, says the Brazilian Golf Confederation.
"In a country facing economic hardship and a minimum wage equal to $275 a month, even the practice course will be a stretch for many Brazilians. Then there is the pricy equipment.
"'Even $8-$10 for a local, that is a lot of money and they could spend that money somewhere else and go to beaches and have even more fun," said 16-year-old Taichi Fukai, a Sao Paulo resident who was roaming the course with his family on Sunday to see the gold medal winner, Justin Rose.'"
Bubba Watson in rio 'is his own best friend'
Bubba Watson at the Olympics was unlike the Bubba Watson we know. In Rio, ESPN's Bob Harig writes, "Bubba is his own best friend.
"Watson is like a kid in his Pensacola, Fla., candy store (Bubba's Sweet Spot), taking in the sights and sounds, watching the other athletes, getting to know who they are and appreciating what they have accomplished and what it means for them to be here."
Trick-shot artist turned PGA Tour member
Wesley Bryan was a novelty act, a trick-shot artist, whose best trick yet was earning PGA Tour membership by virtue of three web.com Tour victories this year.
"It's been a crazy ride for the 26-year-old former Gamecock golfer who this time last year was making a modest living playing minor tours and making trick-shot videos with his older brother, George," Scott Michaux of the Augusta Chronicle writes in this story on Bryan's meteoric rise.