The Loop
Olympic Golf officials feeling better about preparations for 2016. (Well sort of.)
During an International Golf Foundation panel discussion at the PGA Merchandise Show,  officials updated attendees on the progress of golf's return to the Olympics in 2016. Mid-way through the Q&A session, a member of the crowd asked whether the much-publicized course being  built for the event had yet been given a name or adopted a logo.
"We're just happy to have a golf course right now," joked Gil Hanse (below right), who along with Amy Alcott designed the course and participated with Peter Dawson of the R&A, Ty Votaw of the PGA Tour and tour pros Graeme McDowell and Suzann Pettersen in the discussion.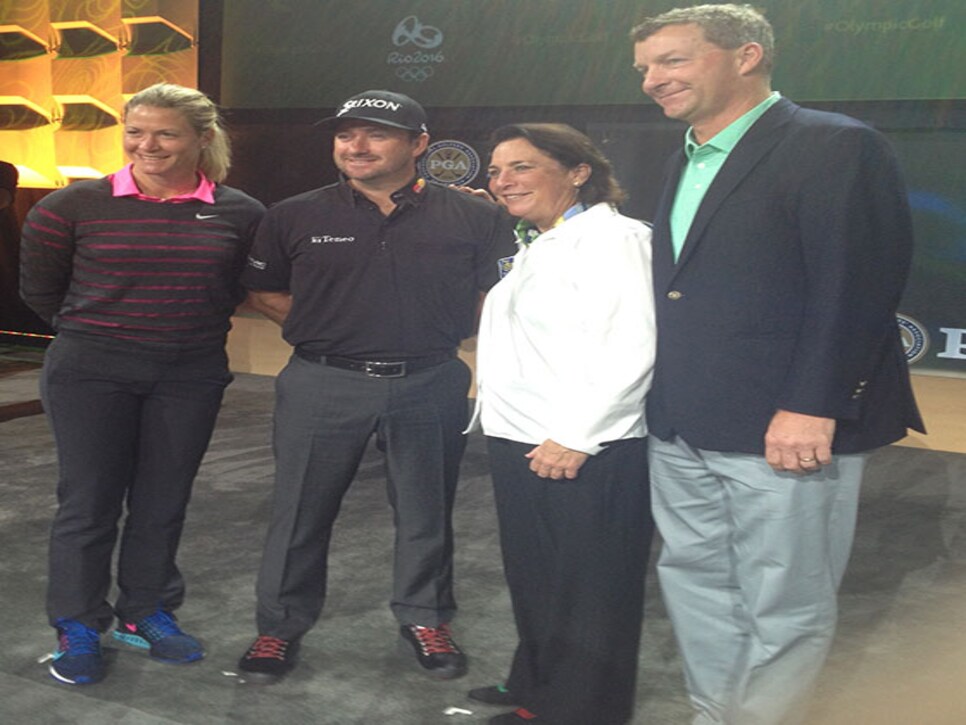 As everybody is breathing easier, however, the IGF isn't in the clear just yet. The grown-in of the course remains an issue that will have to play itself out and could impact the competition come July 2016. A recent drought hit the area of Rio where the course has been built, despite it being the rainy season there, creating new worries.
How quickly the course can grow-in will determine when an International Olympic Committee-mandated test event can be played. According to Dawson, the goal is to hold an event there in November, which not only lets officials evaluate the course itself but will also identify any logistical issues that come with conducting an event at the facility.
"A great deal depends on how the grow-in goes," Dawson said regarding whether the test event can be pulled off as scheduled.
Dawson said the specifics of the test event -- whether it will be a pro or amateur tournament, for instance -- have yet to be identified. The IGF will work with the Brazilian Golf Federation to identify a tournament that could be used to conduct the test.
"We're optimistic about how things are coming together," Dawson says as the Rio Olympics slowly but steadily approaches.