The Loop
Olympic golf gets huge TV viewership, draws Super Bowl-sized ratings in Sweden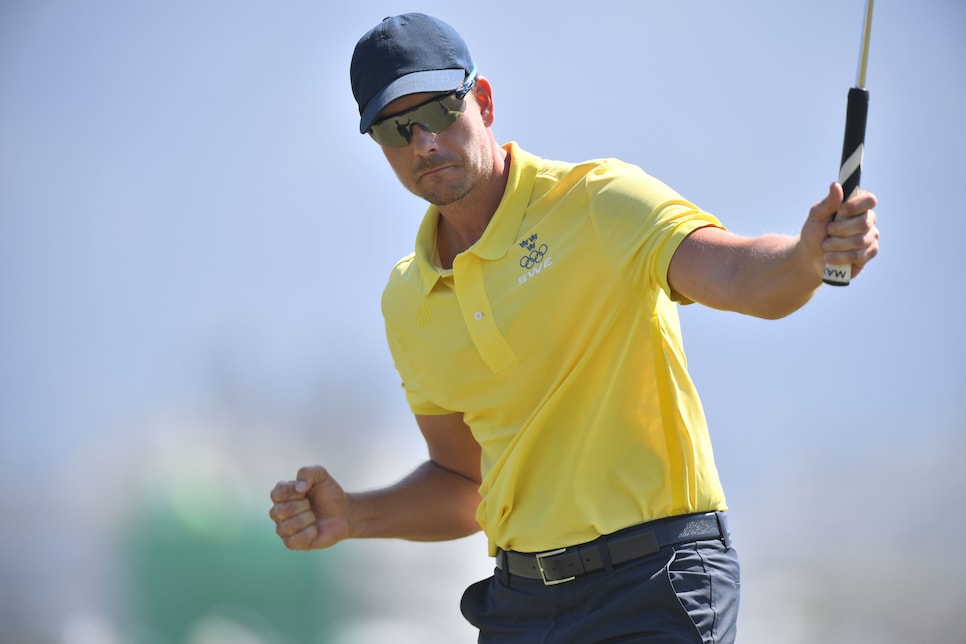 Proponents of golf being in the Olympics (and NBC/Golf Channel) earned another huge win when TV ratings were released earlier this week. The conclusion of the men's competition was shown on NBC on Sunday and pulled in an impressive 5.6 household rating and and 8.8 million average viewers. Even people like Rory McIlroy who said they weren't going to watch wound up watching.
How do those numbers stack up against other golf tournaments? Really, REALLY well.
Sunday's broadcast ranks second only to the Masters in ratings for a 90-minute broadcast window. Yes, that means more people were watching the final round in Rio than were watching the final round of the U.S. Open, British Open and PGA Championship. Who says no one cares about golf in the Olympics again?
And yes, Henrik Stenson contending for gold had a lot to do with those figures. But consider this: When Stenson was battling Phil Mickelson at the British Open yesterday to win his first major, that historic final round was only watched by an average of 65,000 viewers in the country.
It will take time to see what the exact effects golf's inclusion in the Olympics will have on growing the game. But judging from these eye-popping numbers, it certainly isn't going to hurt.