The Loop
Olympic Gold Medalist Red Gerard On His Latest Obsession: Golf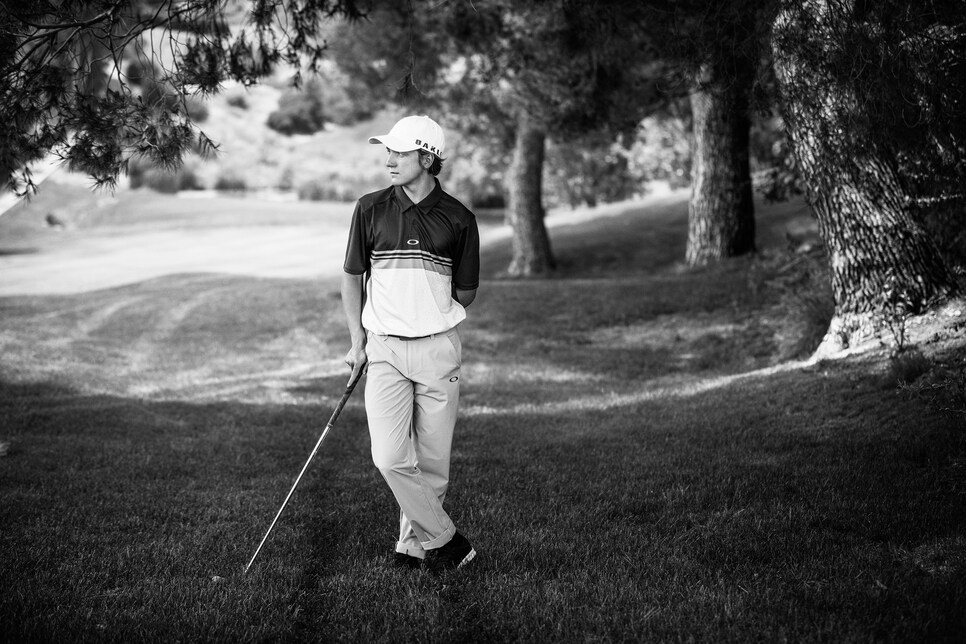 There's a laid-back quality to Red Gerard. He's thoughtful and funny, never rushing. It suggests an unforced confidence, the kind of self-assuredness most teens would love to have.
But then, Gerard is far from a normal teen. He won the first gold medal for Team USA in the 2018 PyeongChang Olympics. The event was Slopestyle, where snowboarders fly down the course, riding on rails and hitting jumps, hurling their bodies through the air. At 17, he was the youngest U.S. snowboarding gold medalist ever.
Gerard and two of his brothers recently moved from Colorado to Carlsbad, Calif. While there, he's been playing a lot of golf—a game his dad, Conrad, introduced him to as a 10-year-old.
"I'm kind of obsessed," says Gerard, who began teeing it up regularly a couple of years ago. "I've been playing every day lately. It's very different from snowboarding. It helps me with my patience."
He describes golf as "harder than snowboarding." There are no real similarities, other than "if you can grind it out on the bad days, you end up learning something and getting a bit better."
Even when he's traveling for training, he and his snowboarding coach, Dave Reynolds, will find places to play. "In the summer, we'll go to New Zealand and Australia, because it's winter there. My coach and I will find par-3 courses and bring a few clubs. He's really good, but it's pretty casual."
That's a good description of Gerard's attitude toward golf. He doesn't keep score, so he's not sure what his handicap is. He likes to take a cart—though his dad, whom he calls "the king of driving the ball far"—prefers to walk. Music is always playing in Gerard's group, everything from rap to rock.
"We're putting the cart in reverse when one of the guys is hitting; we're playing music," Gerard says. "If you take it seriously, you don't want to be in our group."
Though Gerard's game is casual, he got to see how the pros do it at the Players Championship this year as a guest of the PGA Tour. One of his biggest takeaways, perhaps not surprising for a Winter Olympian: He couldn't believe how hot it was. He and his dad were constantly looking for shade.
"I LIKE WATCHING THE BALL GO UP IN THE AIR, SEEING THE BALL FLY."
"I like Tiger and Rory," Gerard says. "Tiger's my favorite. I didn't know much about him going into this year, and he's amazing. His comeback from his injury—getting back into his zone—is amazing to watch."
Gerard's game is a work in progress. "Nothing is the strongest part of my game," he says with a laugh. "Actually, I made a birdie chipping with a 7-iron. I'm pretty good at that kind of shot."
You won't find him spending a lot of time on the practice green. Putting is not his favorite part of the game. But hitting balls? That's a different matter.
"I like the range," Gerard says. "I like watching the ball go up in the air, seeing the ball fly."