Back in the Archives
How Olympia Fields—once the world's largest country club—remains important today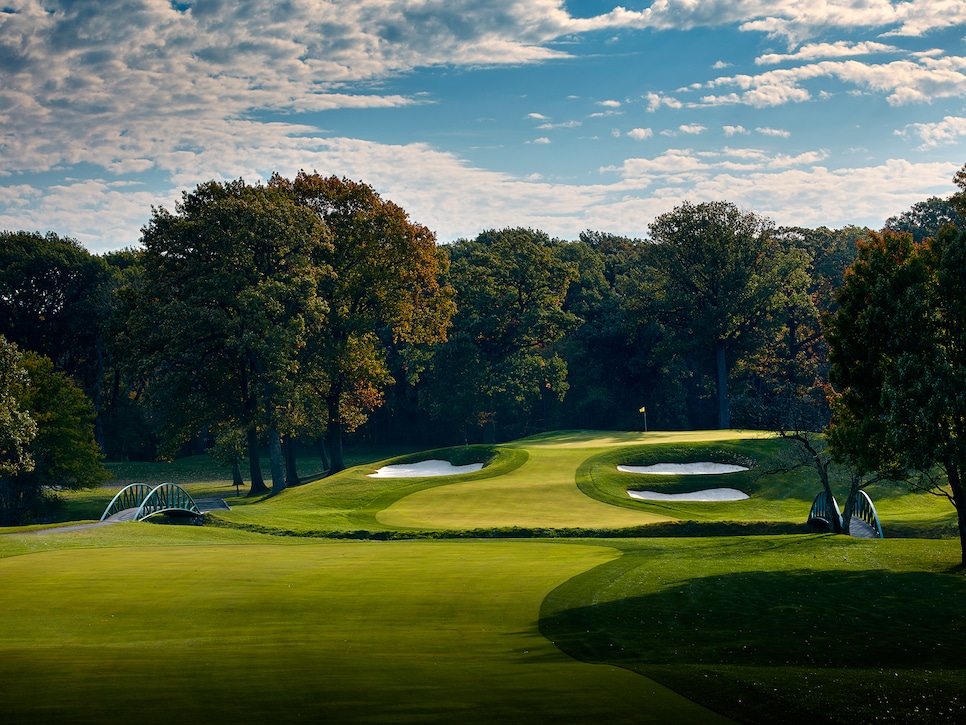 This week's BMW Championship is a return to one of our nation's original golf enclaves. Olympia Fields Country Club was the largest country club in the world when its North Course opened in 1923, giving the club its fourth 18-hole course. Two-time British Open champion Willie Park Jr. immodestly called his creation, "the equal of any golf course I have ever seen. I know of none that is superior, either in beauty or natural terrain."
The history extends beyond the scale of the place. Bobby Jones lost a 36-hole playoff by one stroke to Johnny Farrell in the 1928 U.S. Open, Walter Hagen won the second of his fourth consecutive PGA Championships here in 1925, and it's where Jack Nicklaus won the 1968 Western Open. Plaques for these legends of the game sit off to the right of the first tee, right behind the practice putting green.
Jim Furyk won the most recent major championship at Olympia Fields at the 2003 U.S. Open, when before that, the USGA mandated that 350 yards be added to Park's parkland layout. This created some awkward walks from green to tee, but these were required distance additions that still make the venerable layout challenge the best players in the world. For the 2020 BMW Championship during COVID, Jon Rahm and Dustin Johnson tied at 4-under par—an exceptionally high score for a regular PGA Tour event.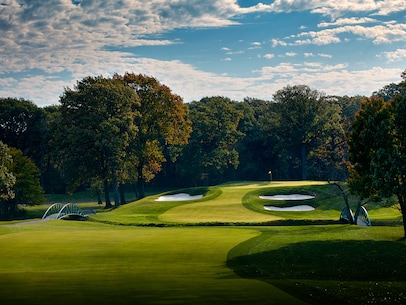 Private
Olympia Fields, IL
To prepare Olympia Fields North for the 1961 PGA Championship (won by Jerry Barber in a playoff over Don January), the club didn't hire a golf architect. Instead, superintendent Warren Bidwell relocated 32 greenside and 13 fairway bunkers and added new tees to lengthen the course by 320 yards. Forty years later, golf architect Mark Mungeam supervised extensive changes before the North hosted the 2003 U.S. Open and made more changes again before Olympia Fields North and newly remodeled South (redone by architect Steve Smyers) co-hosted the 2015 U.S. Amateur. In 2017, Olympia Fields North was the site of the KPMG Women's PGA Championship, and the course hosted the 2020 and 2023 BMW Championship.
Explore our full review