The Loop
Old man's game: Putting Vijay Singh's age into perspective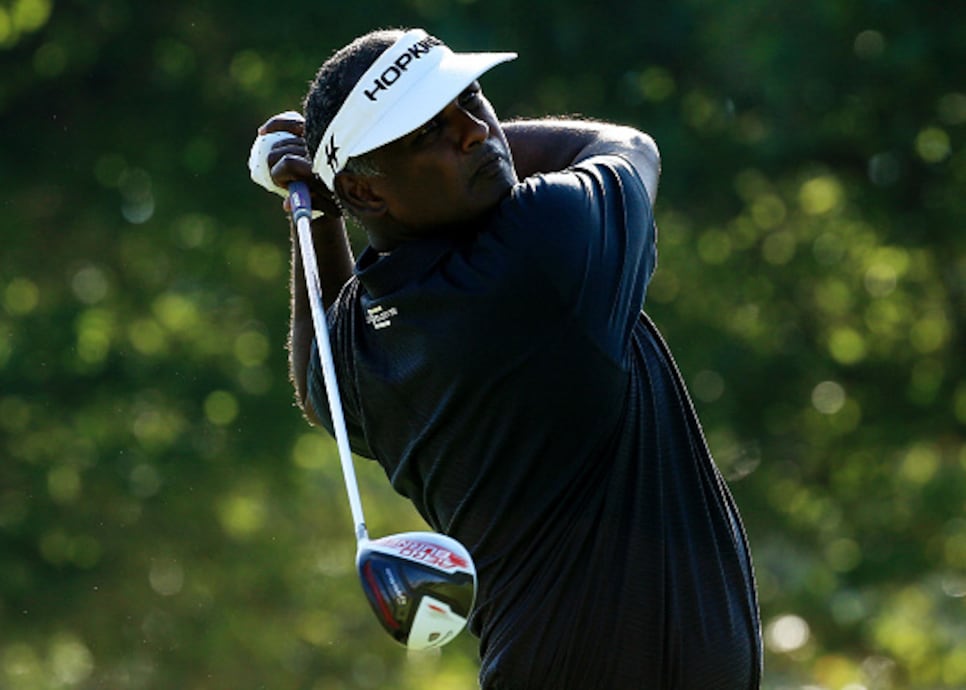 As of late, Vijay Singh has made more waves off the course than on it, which isn't necessarily surprising: A month away from his 53rd birthday, the three-time major winner is hitting an age where, historically, golfers fade into the sunset.
Yet, Singh's name is atop the Sony Open leaderboard after Day 1. If he holds on to win, he would best Sam Snead's record as the oldest victor in PGA Tour history. Given that golf is in the midst of a youth revolution, nothing to sneer at.
To give this accomplishment the gravitas is deserves, here are some age-centric notes on Singh:
But perhaps no stat illustrates Vijay's age than this: his last win came in 2008, the same summer Tiger Woods won the U.S. Open on one leg.
That, my friends, is a long, long time ago.