The Loop
Old Macdonald: A Tour Of The Front 9
On Wednesday night I went to a dinner at Bandon Dunes, sponsored by the Western Golf Association. (Yes, I was back at Bandon Dunes.) In attendance: Bandon owner, Mike Keiser, Pacific Dunes designer and Old Mac co-designer, Tom Doak, Bandon Trails co-designer Bill Coore and Ron Whitten, the Golf Digest architecture editor.
After dinner Whitten lead a discussion with Doak and Coore and then they answered questions from members of the WGA, who, oh by the way, raised $200,000 that week for the Evans Scholarship Foundation. (That's the foundation that awards hundreds of scholarships to caddies every year.)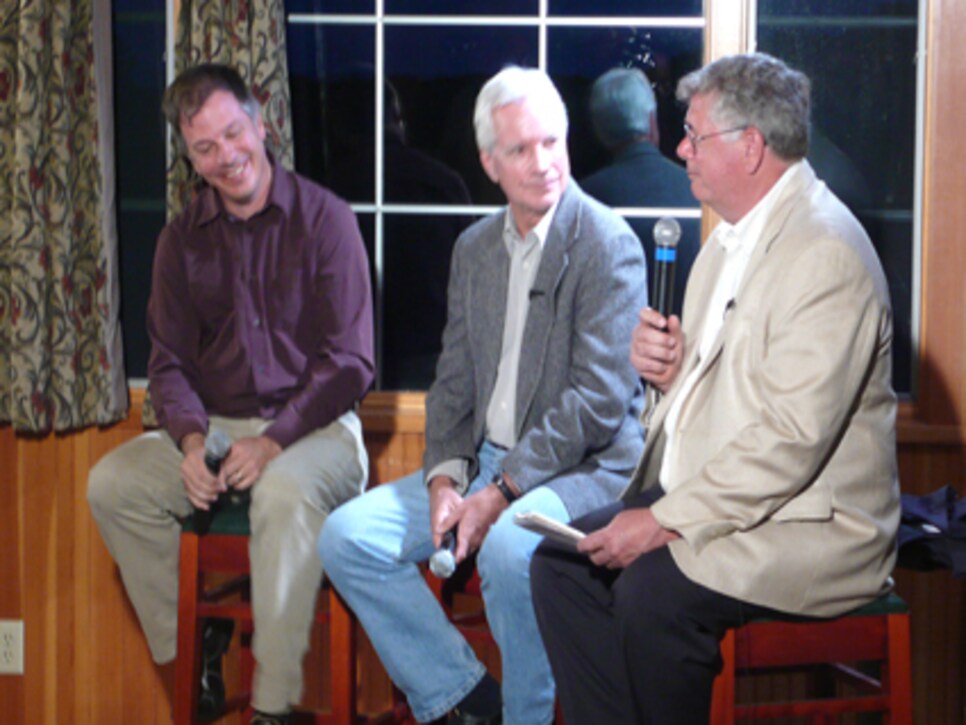 As much as I've been to Bandon lately (three times since September), I've never played all 18 at Old Mac. On Thursday I tweeted a live hole-by-hole tour via my cell phone (twitter.com/wheresmattyg), but I also promised some pictures.
Under a blue sky in the face of a three- to four-club wind, with nothing but Danny V the caddie and a camera, I played one of the few new courses in this country for a long time. Here's a visual tour of the front nine of Bandon's fourth course, scheduled to officially open on June 1. (The back nine tour and some final thoughts will post on Monday.)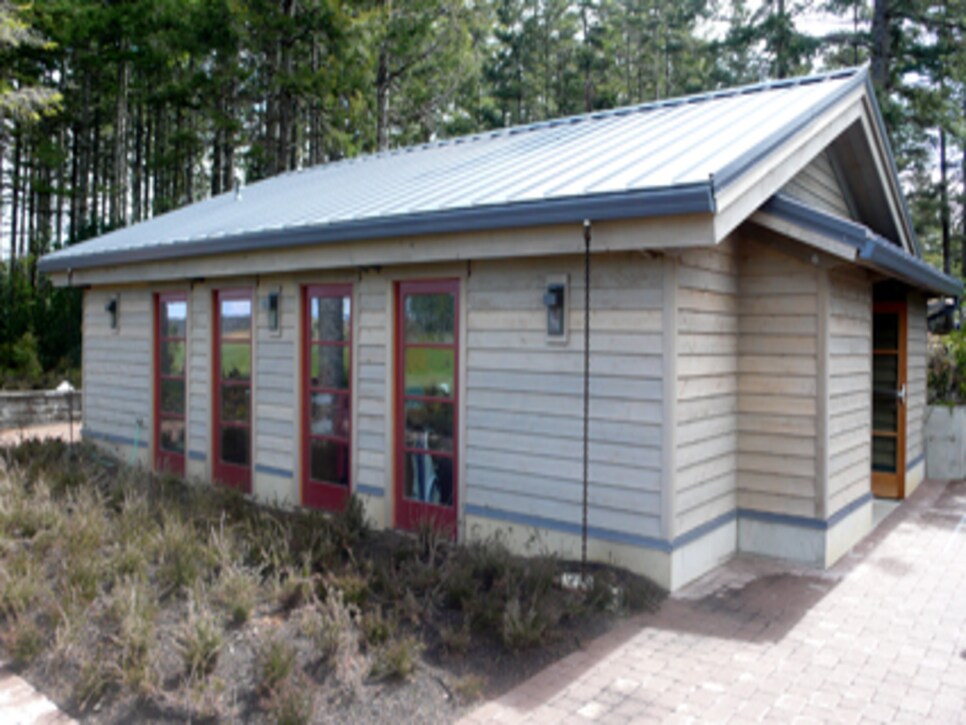 This is the first hole (pictured above). Double Plateau is only 304 yards but it generally plays directly into the wind.
It's obvious Doak and co-designer, Jim Urbina, took great care to factor in the prevailing wind when they laid this course out. All short holes played into the wind -- all long holes played directly downwind. (What a concept.) [#image: /photos/55ad724cadd713143b423b92]|||Mac_2.jpg|||Sorry, the flat holes don't photograph so well. It didn't help that the sun was so high, that I was using my little Leica camera and that I'm not a great photographer. This is No. 2 (pictured above): The Eden, 162 yards.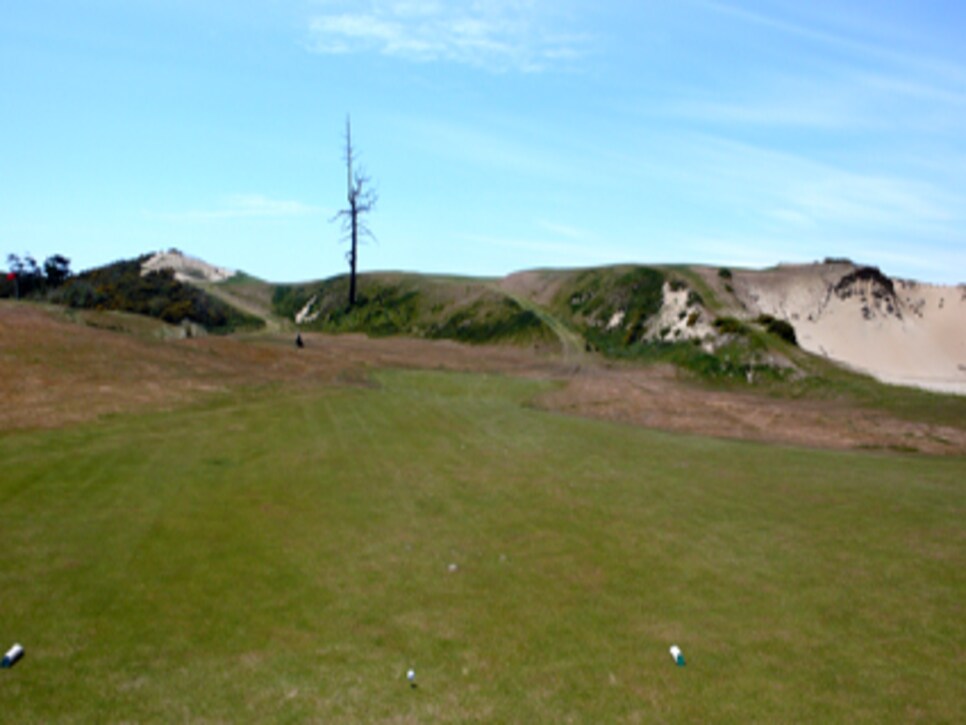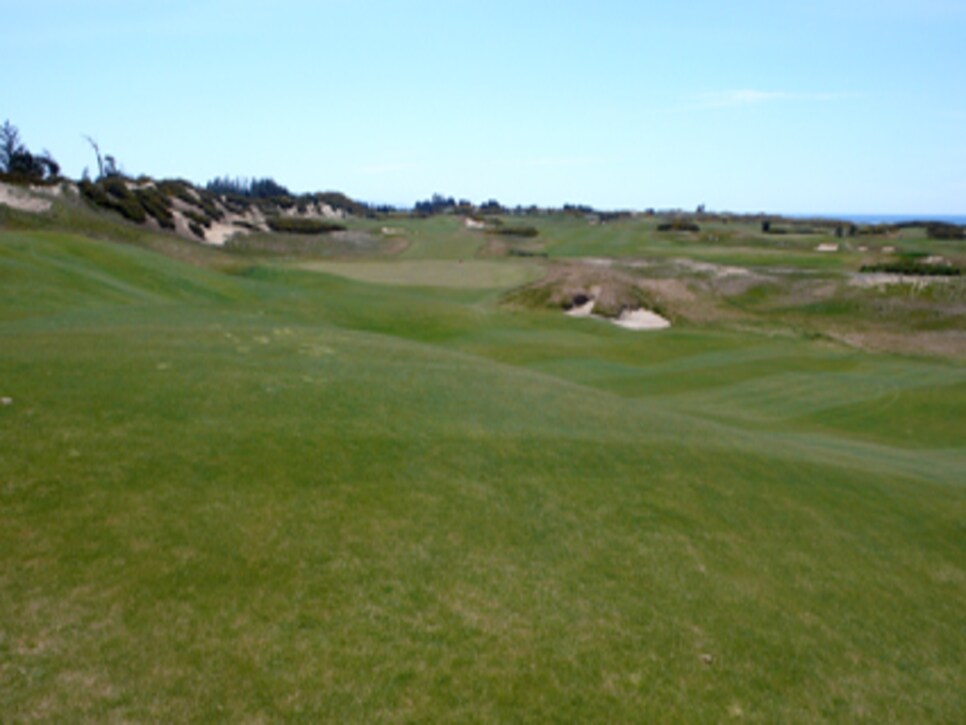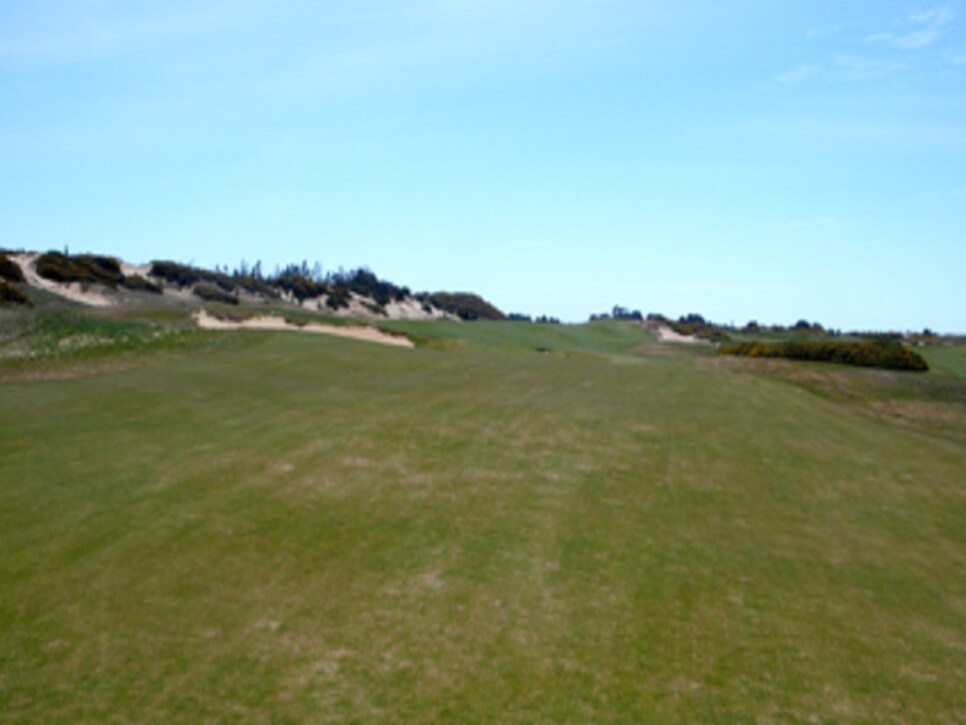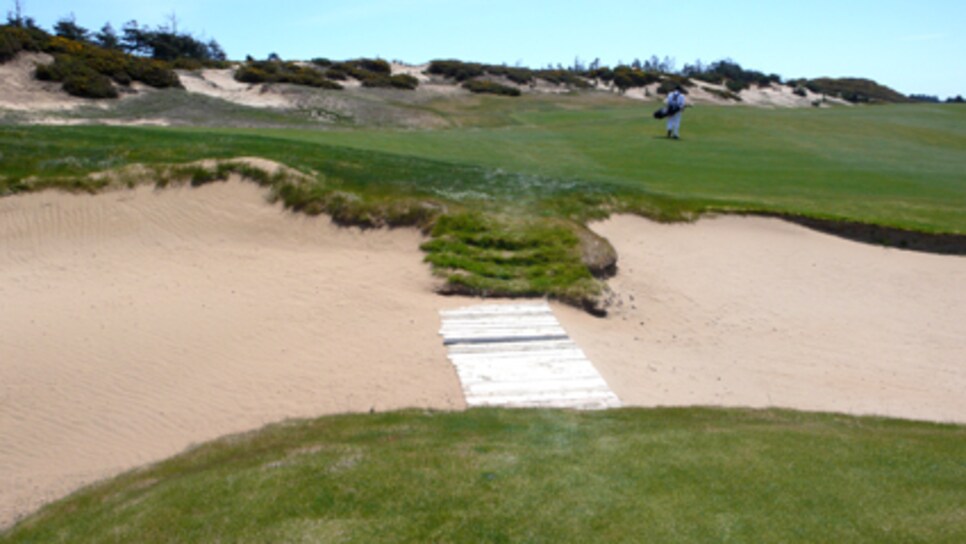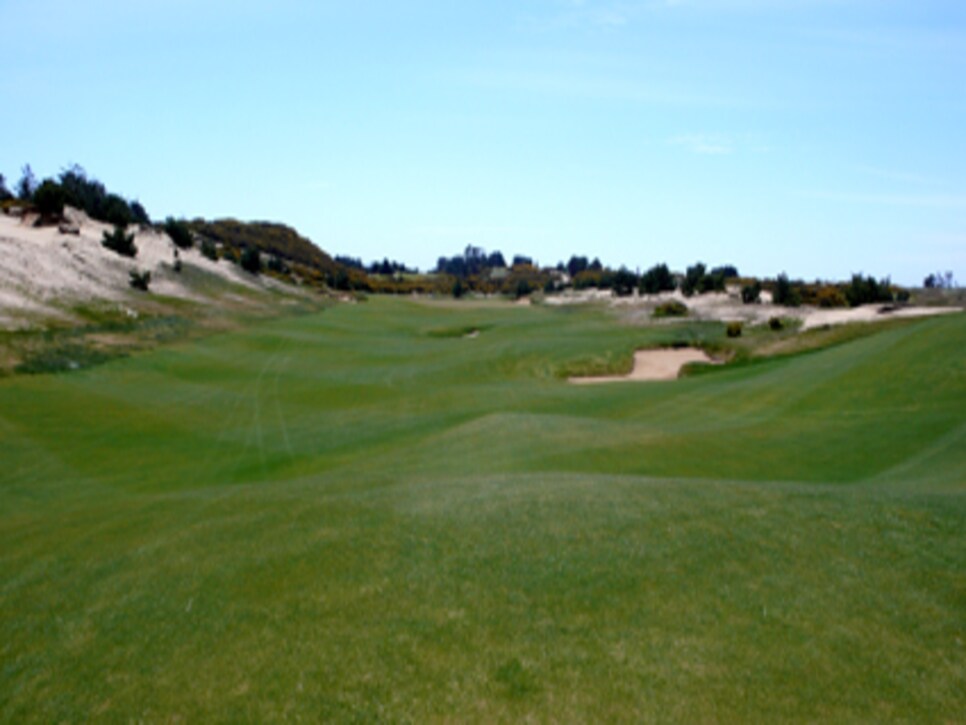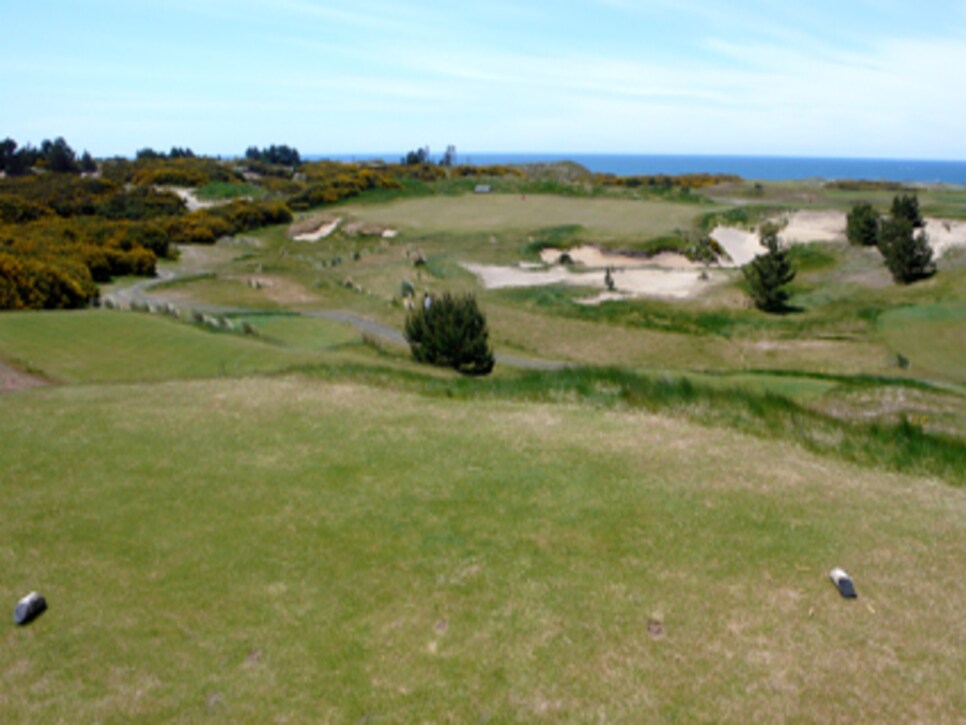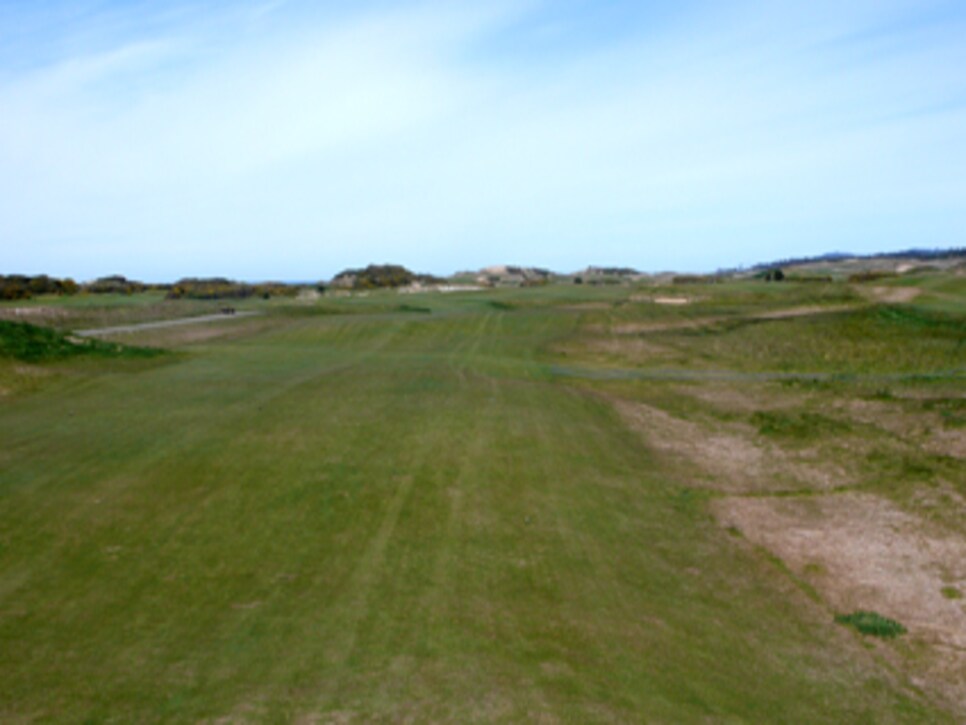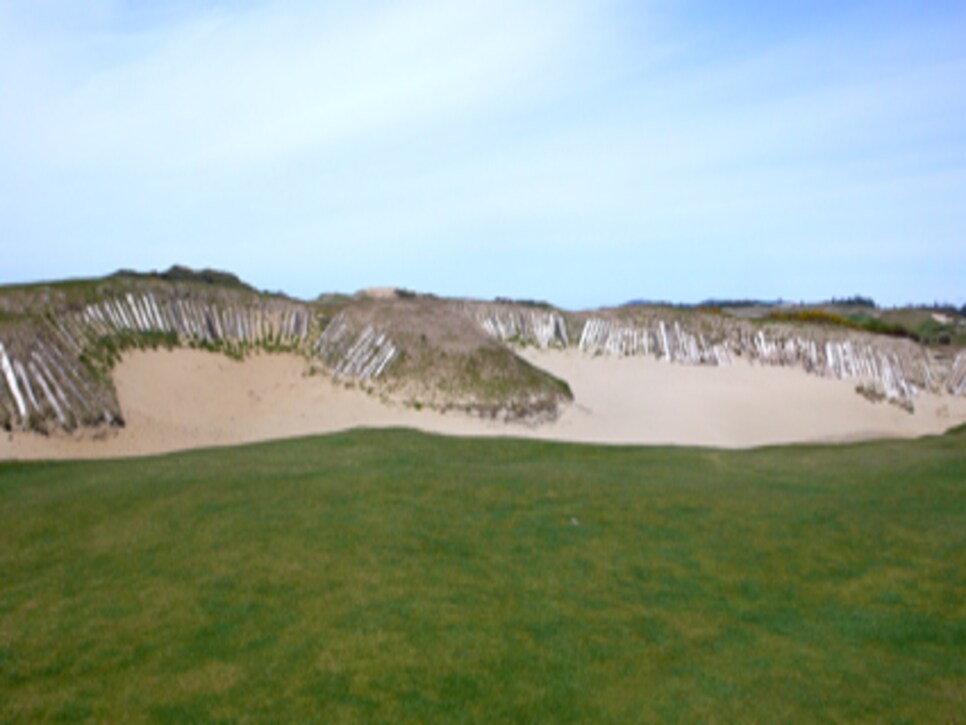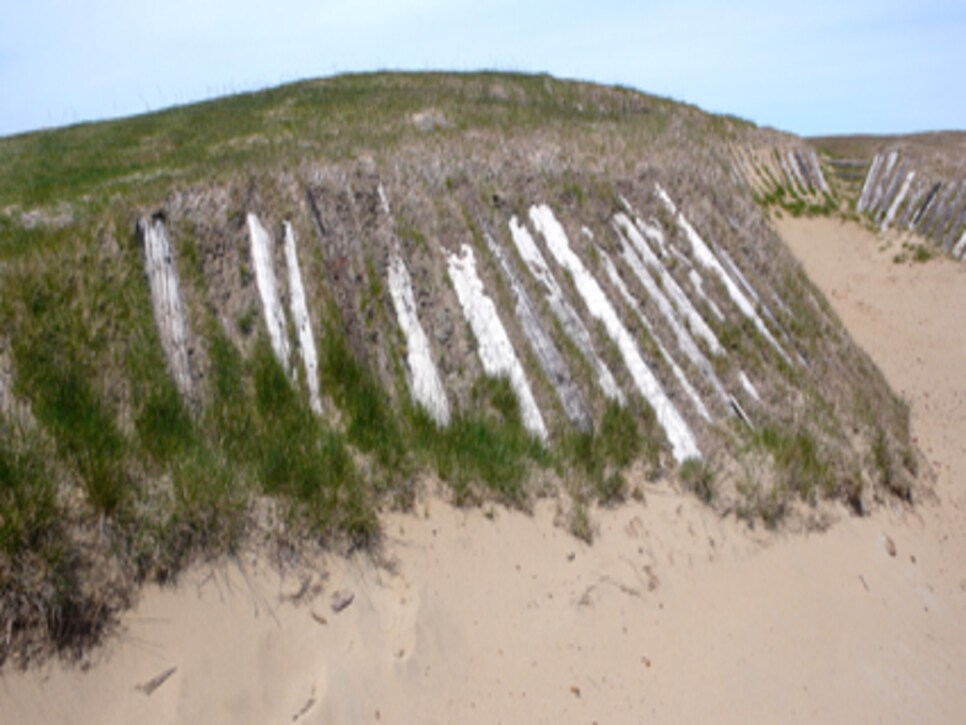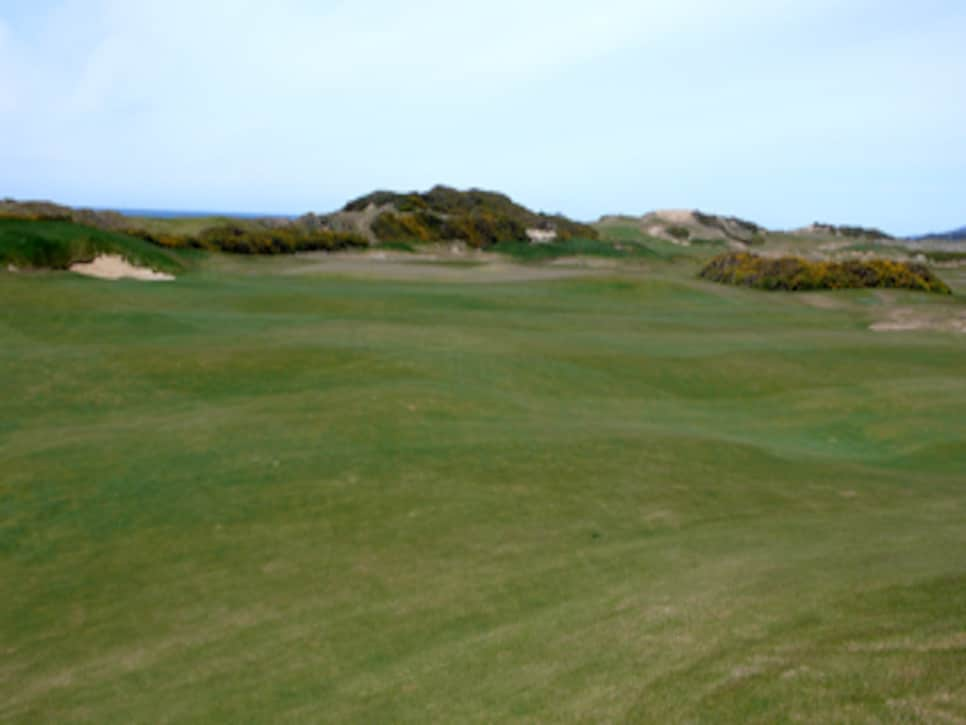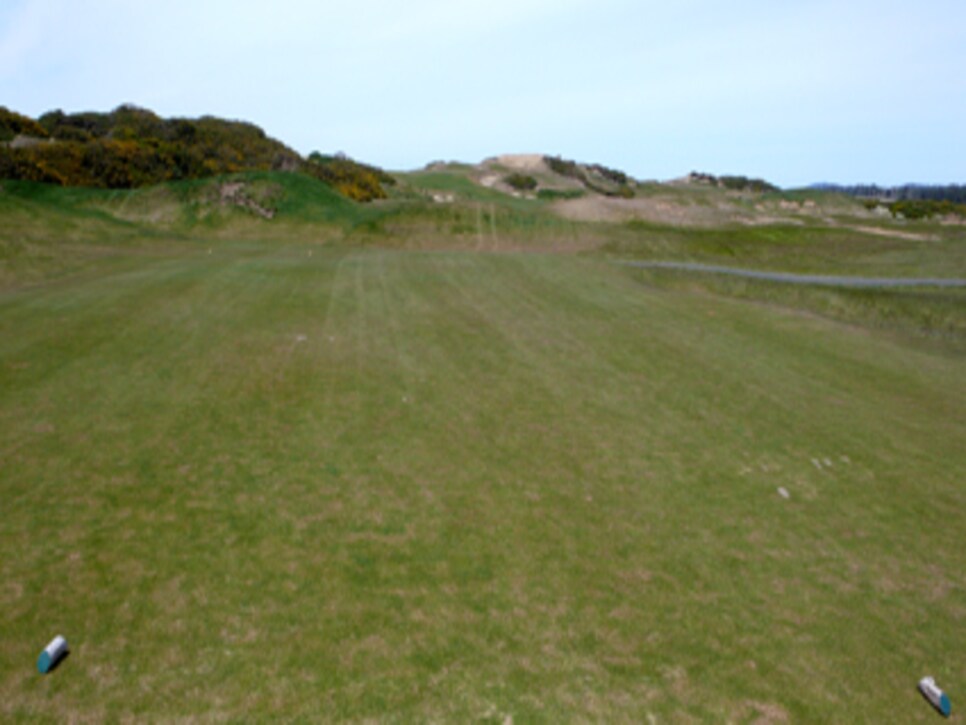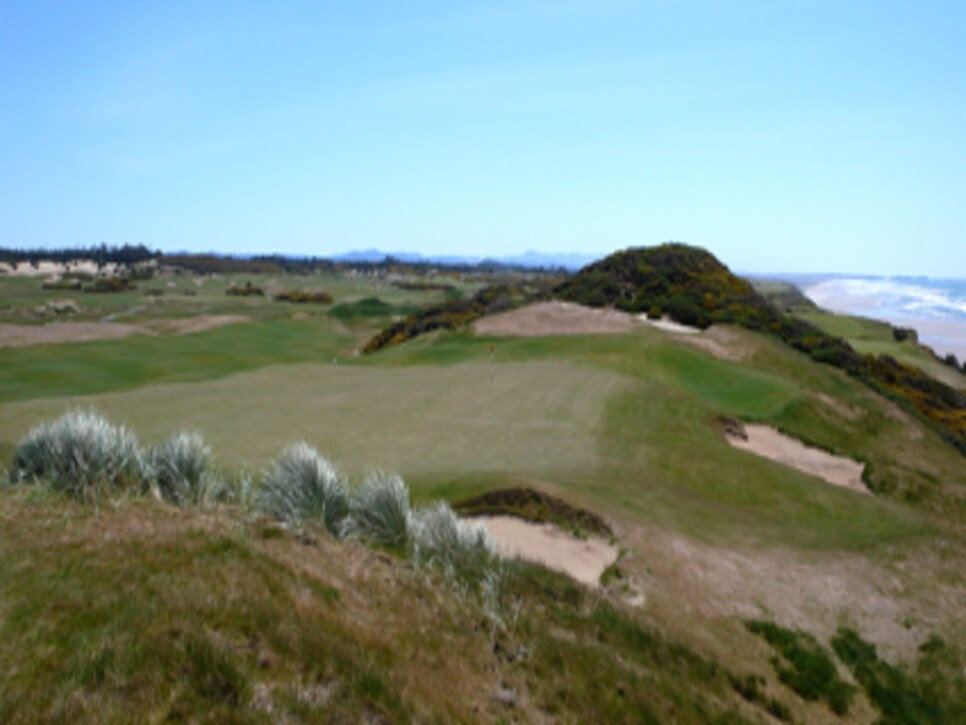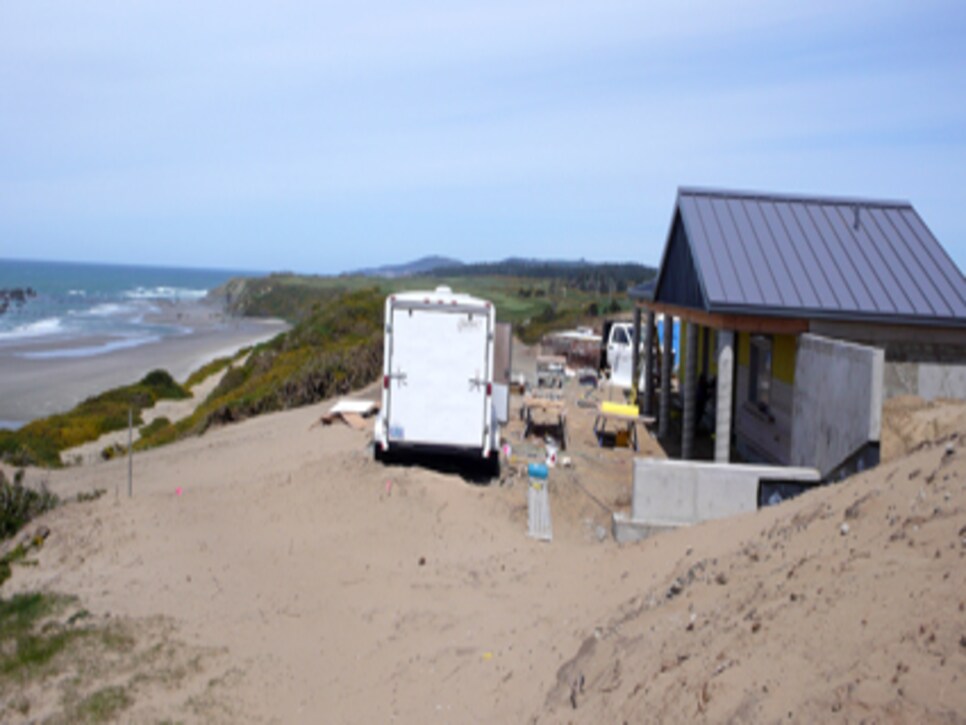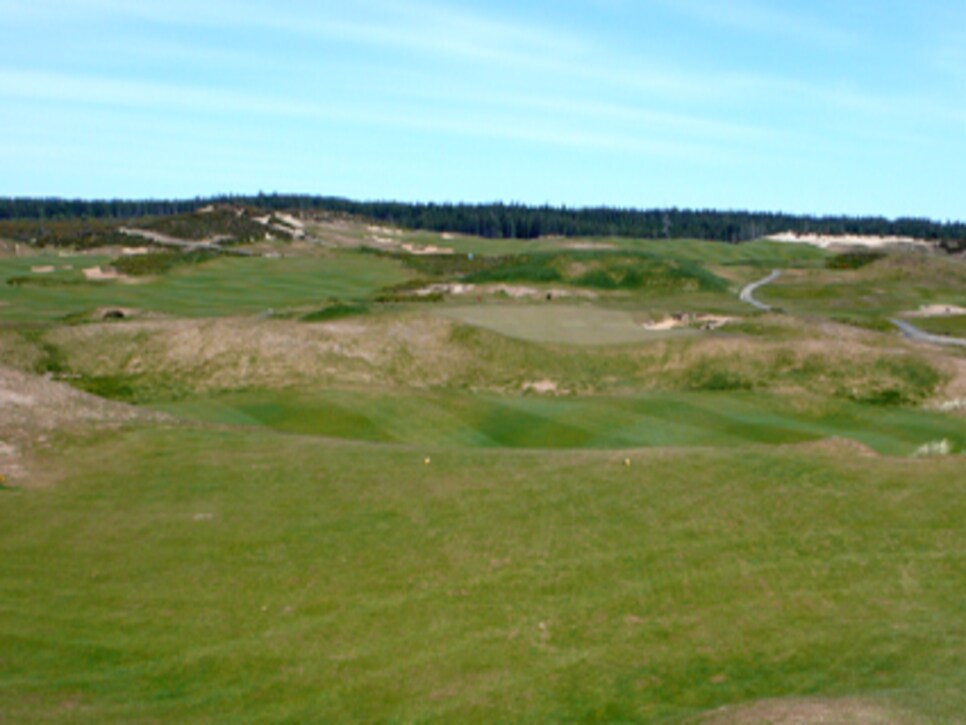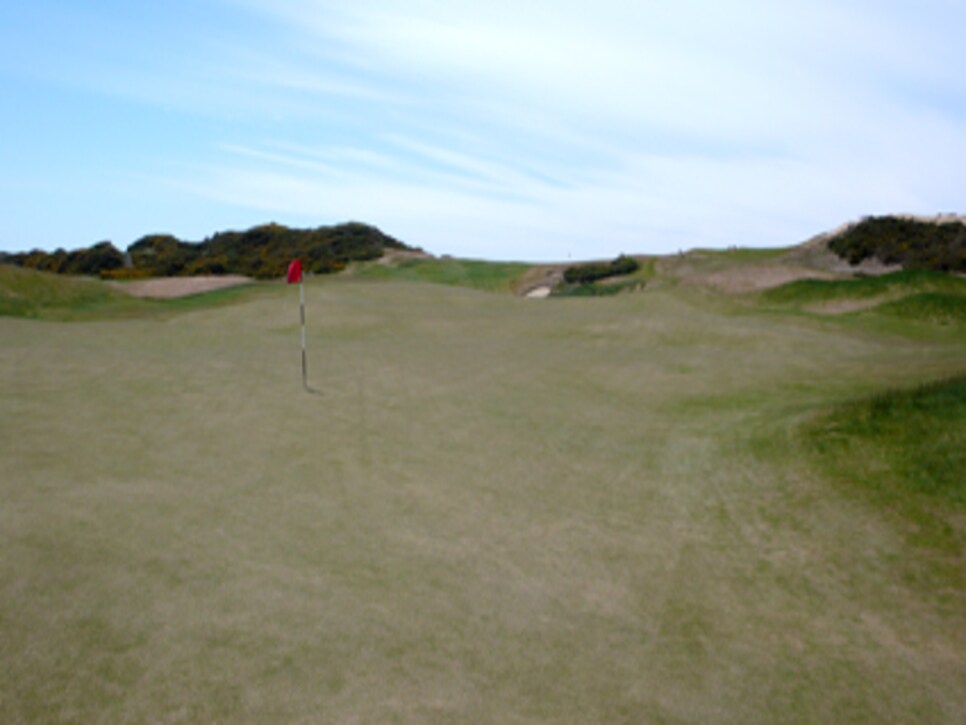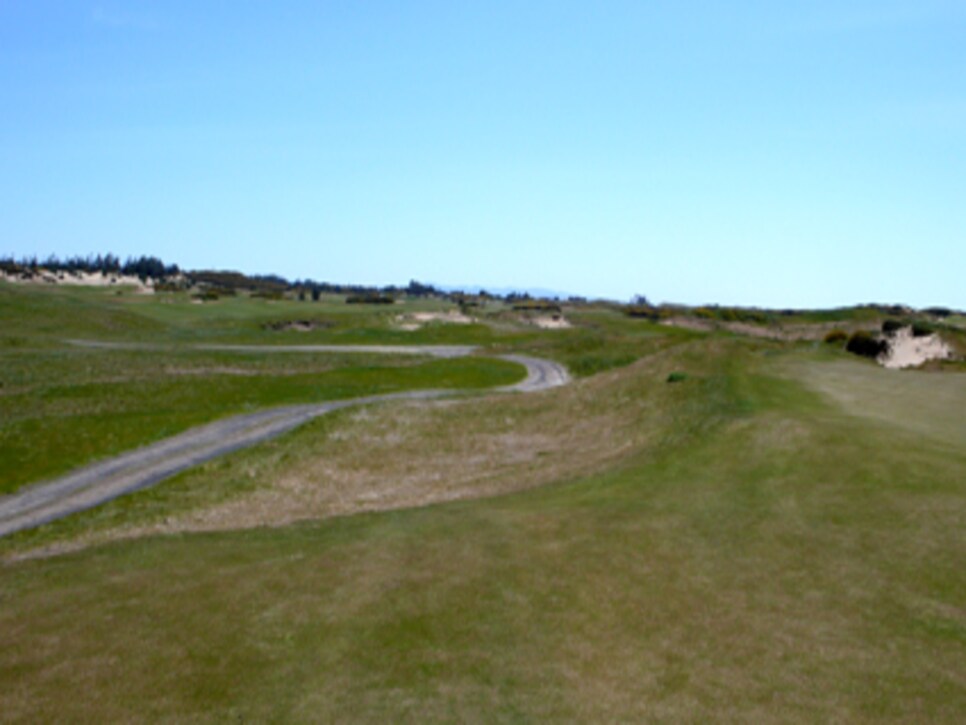 So that's the front nine of Old Mac. The par is 34, I shot a very sloppy 42. As I tweeted, "I'm scratch at mediocrity." Again, I'll post the back nine and some overall thoughts on Old Mac on Monday. Have a great weekend.