Saving For A Rainy Day
The Oklahoma City Thunder compiled an absurd number of draft picks on NBA trade deadline day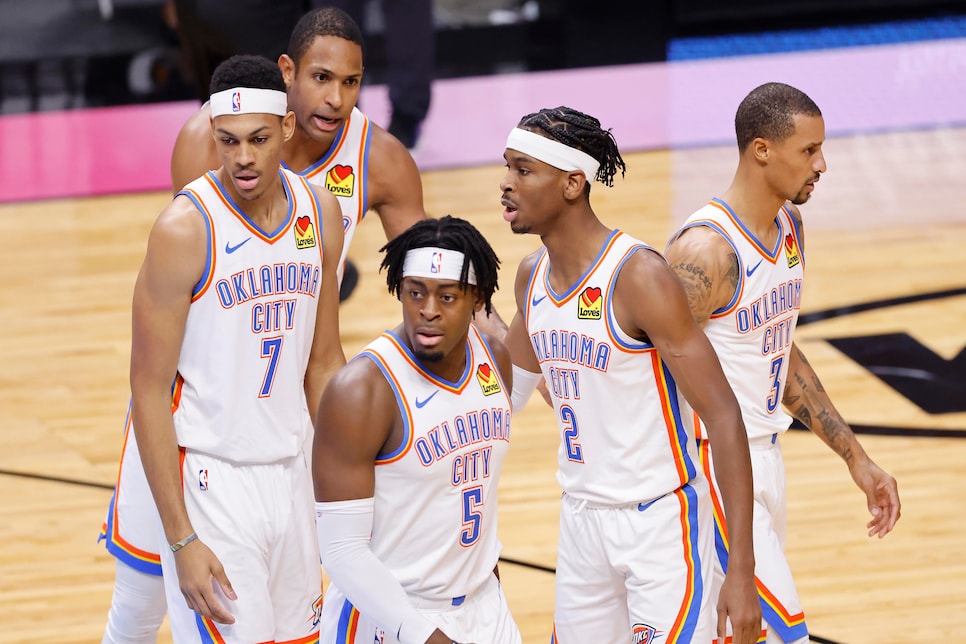 Thursday was NBA trade deadline day Woj Bomb Day and the action was heavy, with the Chicago Bulls making one of the day's more notable moves by swiping All-Star center Nikola Vucevic and forward Al-Farouq Aminu from the Orlando Magic for Wendell Carter Jr., Otto Porter Jr. and two first-round picks in a move that's verifiable proof that the organization is trying to, you know, win games. It's, at the very least, a strategy.
Then there's the Oklahoma City Thunder.
They traded George Hill to the Philadelphia 76ers in exchange for second-round picks in 2025 and 2026. For the 76ers, Hill is a good fit—terrific catch-and-shoot player, good defender, all-around type that any playoff team would want. The Thunder, of course, won't be a playoff team. They have a different strategy.
With its latest deal, the Thunder have now racked up 34 (!) draft picks over the next seven years, as noted by ESPN's Bobby Marks.
How does GM Sam Presti even navigate that number of picks? The possibilities in some ways are endless.
But the Thunder have also been bounced in the first round of the playoffs each of the last four years. They haven't been a threat in five years when they lost to the Golden State Warriors in the Western Conference Finals.
The move should at least help the Thunder, with the eighth-worst record in the league, in their efforts to tank—sitting Al Horford in consecutive games right after the All-Star break helped and so will sending a true pro in Hill packing.
Whether all those draft picks pay off for OKC the way, say, they did for the 1990s Dallas Cowboys? We'll see.