The Loop
O.J. Simpson, golf and the unfunniest (and most tasteless) anecdote you'll hear today
Presumably, tasteless prevails over tasteful in most of O.J. Simpson's circles, so maybe we shouldn't be surprised by an odious anecdote involving Simpson and his old golf partners that was described as "really funny."
It appeared in Josh Peter's story in USA Today on Tuesday regarding Simpson's plans in the event he is granted parole following a parole hearing on Thursday. Simpson is serving a minimum nine-year jail sentence with a maximum of 33 years for an armed robbery conviction in 2008.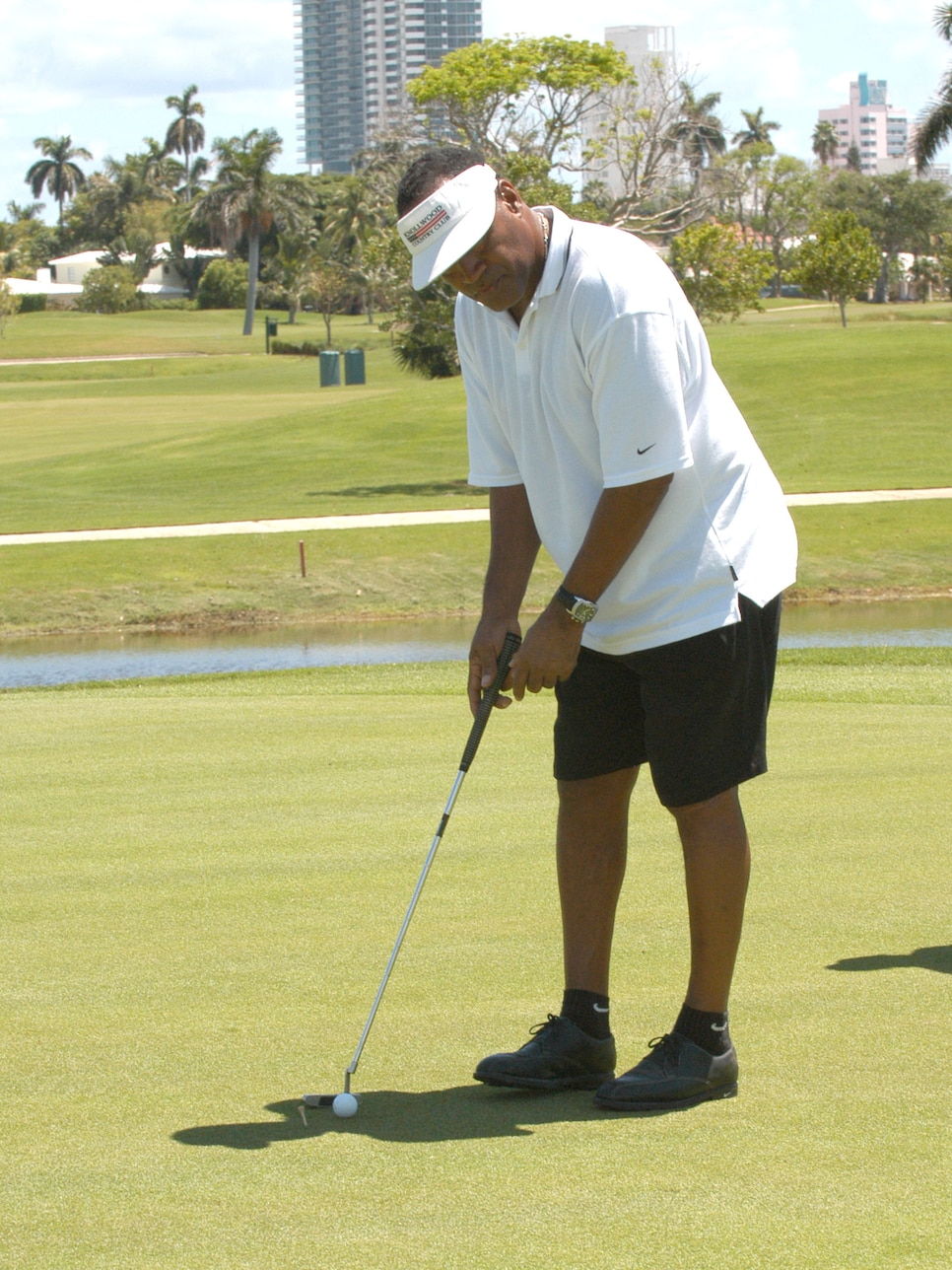 Peter interviewed one of Simpson's closest friends, Tom Scotto, who told him that an optimistic O.J. planned to return to Florida and resume playing golf.
"We played every day in Miami, even if it was 100 degrees," Scotto said. "We'd travel to West Palm Beach to play. We'd play once a week with Lawrence Taylor and Michael Jordan.
"I'll tell you something really funny. You know you wear a [golf] glove on the course. And all of his friends anytime he drops the glove they say, 'Oops, you did it again.'"
For those unfamiliar with the details of Simpson's past, the dropped glove is in reference to a bloody glove found at the scene of the murders of Simpson's ex-wife Nicole Brown Simpson and Ron Goldman in 1994. Simpson was acquitted of murder charges, but in a later civil suit filed by Goldman's family, a jury unanimously found Simpson liable for the wrongful death of and battery against Goldman, and battery against Brown.
No, it's not "really funny." Really macabre, maybe. But not funny.
Simpson was an avid golfer, who at the time of the murders was a member of the Riviera Country Club, playing to a handicap index of 12.4.