The Loop
Ohio State coach makes an inspired, and spectacularly bananas, pitch for Buckeyes to be in the College Football Playoff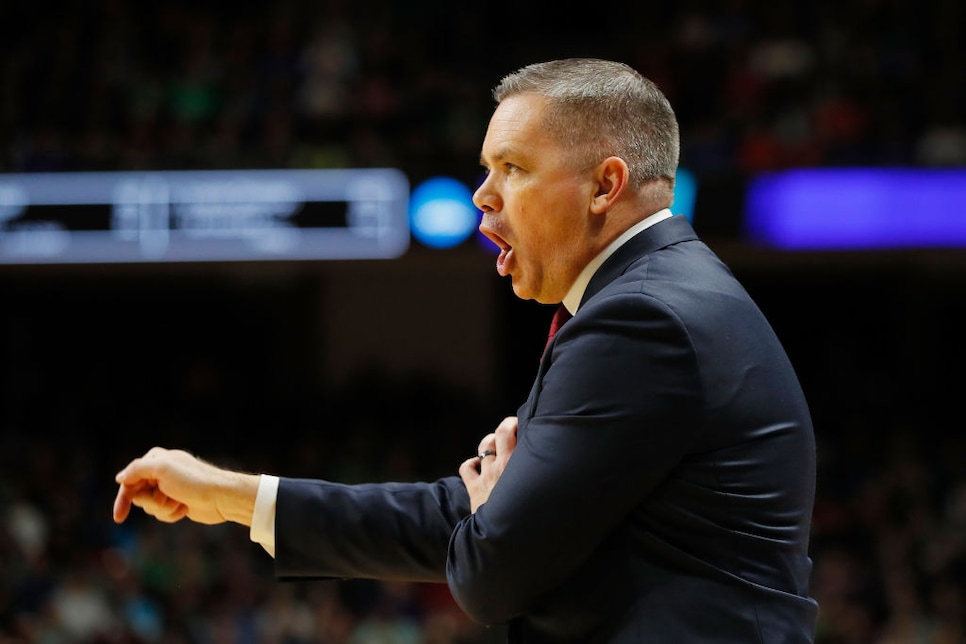 Got to feel for Buckeyes basketball coach Chris Holtmann. The man is a rising star in the college ranks, but—despite working for one of the biggest schools in America—the man toils in relatively anonymity thanks to the behemoth that is Ohio State football. No matter how solid the Columbus cagers are, they are forever second fiddle to whatever's transpiring, good or bad, on the gridiron.
Of course, being a snake oil salesman is part of being a successful college coach nowadays, and Holtmann clearly knows how to play to his constituents. That's the only explanation for this inspired—and, frankly, bananas—support for the Buckeyes' football program after Urban Meyer and his boys missed out on the College Football Playoffs:
Forget Rocky III; that sounds like the extended "I believe there ought to be a constitutional amendment outlawing AstroTurf and the designated hitter..." speech from Bull Durham. Also not hard to squint into the future and see Holtmann as a politician. "Folks, call me old fashioned, but I'm just a guy who likes his beer cold and his steak medium rare. That's why I'm voting for no more taxes!"
Now, couple issues with said proclamation. While Rocky was nominated for 10 Oscars, if we're looking for a "Rocky" installment that was robbed by the Academy, that conversation begins and ends with Rocky IV. (There were two training montages and Stallone single-handedly ended the Cold War. Look it up.) Furthermore, is Holtmann implying the Buckeyes should have been ranked over Georgia and Oklahoma? In which case, it's clear the entire state of Ohio has been a victim of those mind-eraser gadgets from Men in Black. Only way to explain how he and Buckeye Nation are forgetting about that beatdown from Purdue or disaster against Maryland.
Although, perhaps Holtmann is saying, with said performances against the Boilermakers and Terrapins in mind, there's no way the Buckeyes should be ranked in the top 10. In that scenario, God Bless Holtmann for speaking the truth. And better call in the National Guard for his safety.