The Loop
Ohio high school kicker makes game-saving tackle on absolutely insane final play
Being a kicker is the most thankless job in football, at any level. Make the clutch game-winning kick and you did your job, miss it and you're thrown to the wolves. No one expects anything else from you other than those two options.
On Friday night in an Ohio high school football game between the Lima Senior Spartans and the Toledo St. Francis de Sales Knights, Lima Senior kicker Cole Mericle did his job late in the game, drilling what his team thought would be the game winning kick, giving the Spartans a 25-24 lead with three seconds remaining on the clock. But Mericle had to kick it off to the Knights one more time, leaving them just one option: start lateraling the ball a la Cal vs. Stanford. St. Francis de Sales did just that, and a Knights ball carrier found open field with just Mericle left between him and the endzone. What happened next is nothing short of a m(e)iracle:
Despite getting nearly juked out of his shoes, Mericle recovered, and took an angle that would make a top NFL safety's jaw drop. Seriously, how did he make this play!?!?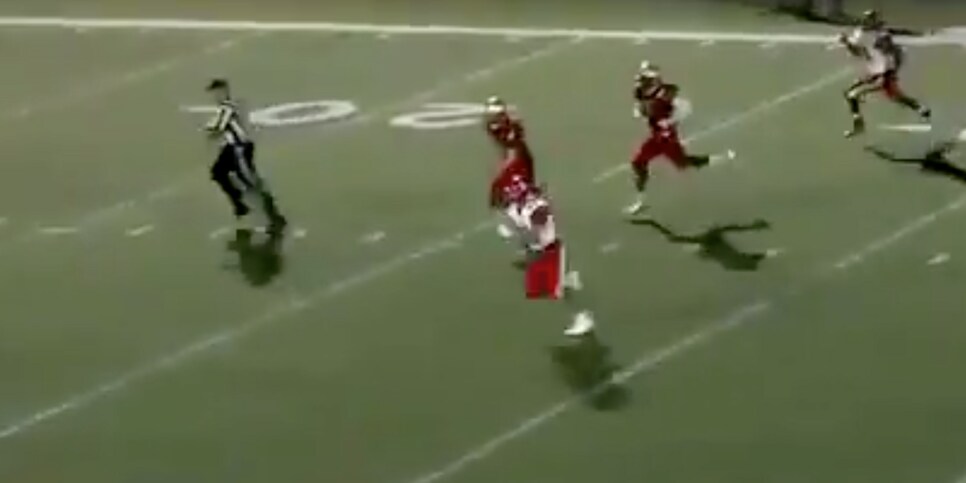 A lesser man is beat. Dead. Toasted. Game over. Not Cole Mericle, who proved to the world on Friday night that kickers are athletes too. His game-saving tackle at the two yard line improved his team to 3-4 on the season, and most likely marks the first time in high school football history that a kicker is king of the campus for at least one week.