O'Hair to play new TaylorMade iron in Las Vegas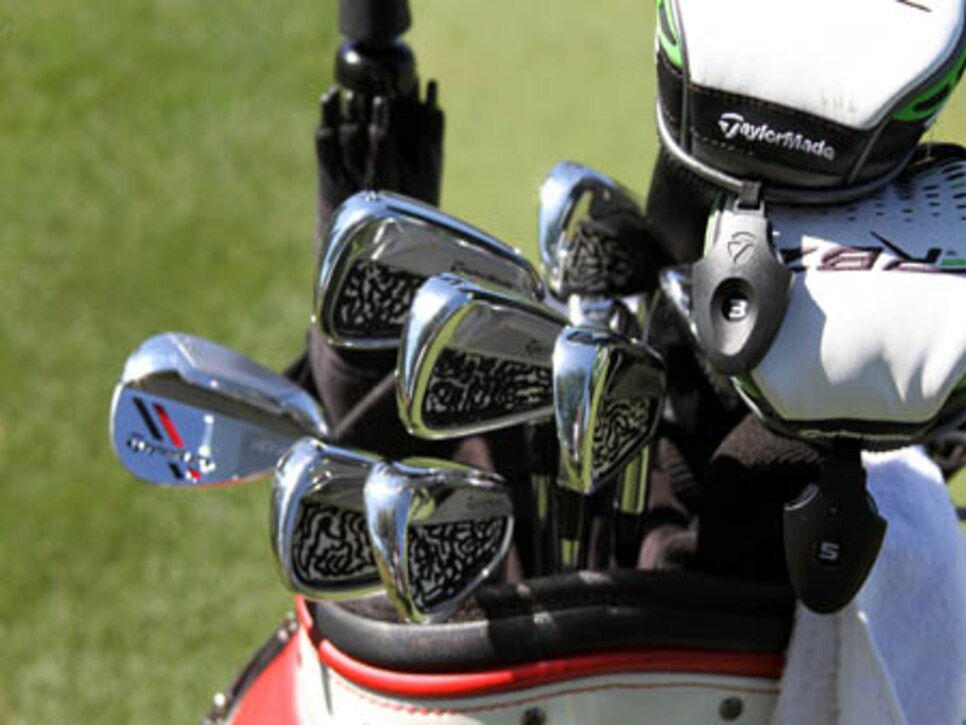 For the past few weeks there has been talk and speculation about a new iron coming from TaylorMade. Although details have been scant, Sean O'Hair may have provided a sneak peek today at TPC Summerlin in Las [#image: /photos/55ad7564add713143b42674f]|||RBZX2.jpg|||Vegas while practicing for the Justin Timberlake Shriners Hospitals for Children Open.O'Hair was spotted using cavity-back irons with a camouflage badge in the cavity area.
Normally such a badge is used during the prototype stage when a manufacturer is attempting to keep secret the name and intended graphics for the club. The head of the club is clearly a perimeter-weighted cavity-back, but has the shape of a players iron. Most noticeable, however, is that there is a slot in the sole section that appears to be filled with a polymer. Given the company's success with its RocketBallz line of woods featuring a slot to enhance distance, it is entirely possible this iron may be designed with enhanced distance in mind.