The Loop
O'Hair and Jordan: A Presidents Cup odd couple
SAN FRANCISCO -- Part of what makes an event like this so intriguing is to see the forging of unlikely bonds. Tiger Woods and Phil Mickelson have already had another epic ping-pong clash, complete with the requisite trash talk -- not all of it suitable for publication. Geoff Ogilvy has already willingly taken 18-year-old Ryo Ishikawa under his wing, agreeing to partner with the Japanese phenom through his first Presidents Cup round on Thursday.
And then there is the curious alliance developing between the greatest basketball player of all time and 27-year-old Sean O'Hair.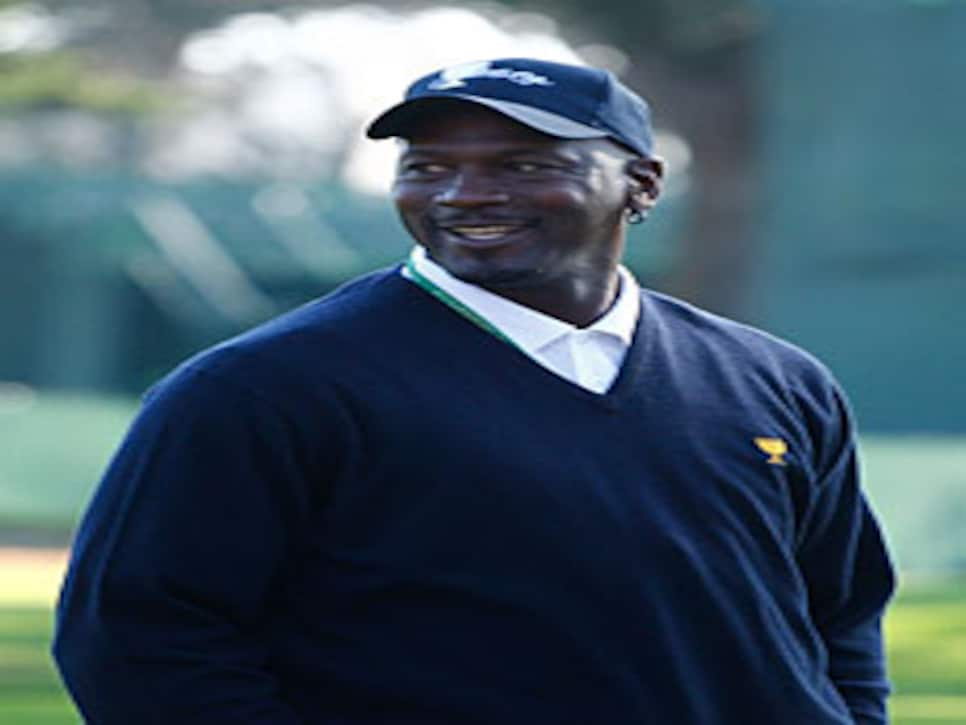 "I have no idea," O'Hair said when asked why he was singled out. "You know, I don't know if he feels that I need the most help out of anybody out here or what. I don't know.  He just came up and we started talking a little bit, and you know, he's got a lot of good insight."
So Jordan has been in O'Hair's ear, encouraging him, occasionally needling him, and of course, taking his money. The practice round on Monday had O'Hair giving Jordan six strokes a side. As the golfer said later, he knew from the first hole he had made a mistake.
"I'm probably the only player in the history of golf that has actually cost money to play in this event," he said.
"It's different than a psychologist," O'Hair said. "I would take him over any psychologist any day. You know, a guy who is sitting there telling you, hey, this is what you should be doing, and if he's basically sat behind a desk his whole entire life, that's all well and good. But if you have an athlete who performed at the highest level...you're going to take his word for it."