The Loop
Oh, to be a celebrity: Country music star Thomas Rhett on playing Augusta National
Yes, celebrity opens doors closed to the rest of us, or in the case of rising country music star Thomas Rhett, it opens guarded gates closed to the rest of us.
Rhett, 25, is an avid golfer, who had an opportunity to play Augusta National Golf Club earlier this week. A native of Valdosta, Ga., Rhett shot 99.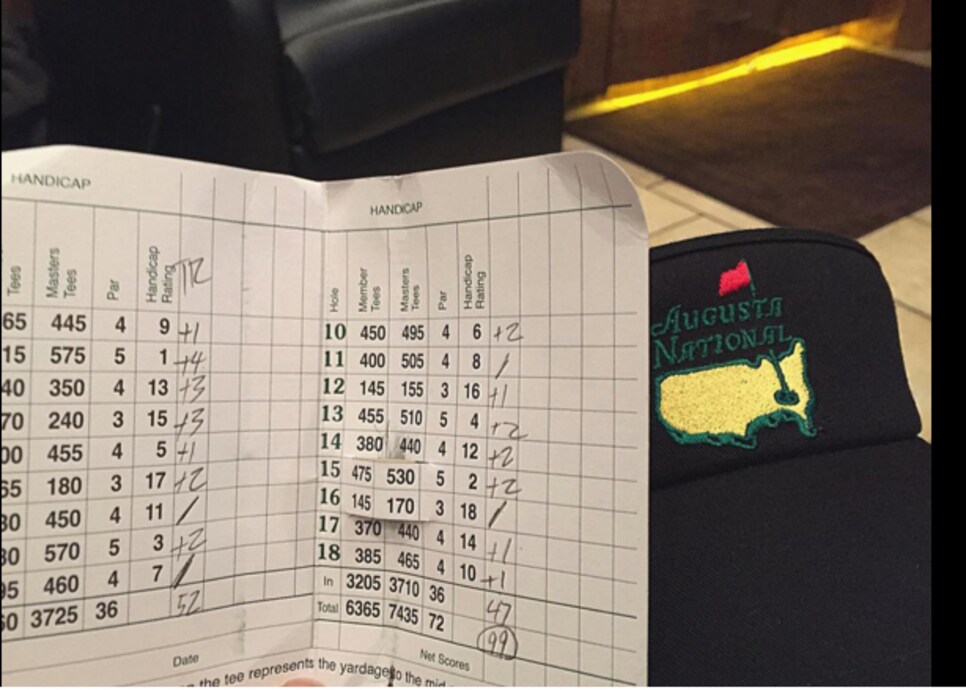 "Today I broke 100 at Augusta National. Not pumped w my awful score but the experience was incredible. #bucketlist," he Tweeted.
Rhett did not say who his playing partners were or who invited him to play there, but he does have friends with connections. As the following Youtube video (part of a series of them he calls "TRue Life: I want to be a golf pro) reveals, he's playing golf with Chris Haack, the University of Georgia golf coach. A number of Haack's former players are on the PGA Tour, including Bubba Watson, twice the winner of the Masters.
"Thomas Rhett's song, 'Somethin' to Do With My Hands' has a line in it that says, 'And I'm as bad at pool as I am at throwin' darts, and golf, not a fan, but I need something to do with my hands.' Thomas says he actually does play golf, but the reason he's not a fan is because he's not that great at it and he has been known to throw a fit on the course. 'Well, not cussing,' he says with a laugh, 'but just, I keep my anger inside, which results in throwing of clubs or picking up my golf ball and throwing it into the woods or something like that.'"
That was three years ago. He's gotten better since then, and clearly has become a fan of the game.