Office Space: Our Little Patch Of Green Above The City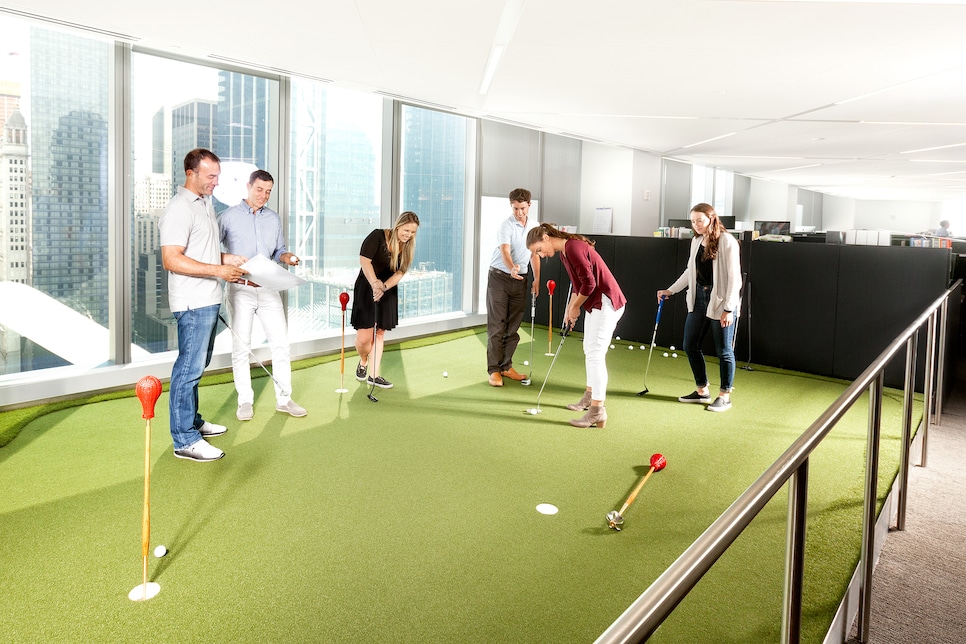 How do Golf Digest editors satisfy their golf fix from the 27th floor of New York City's tallest building? The answer is One World Links, the 450-square-foot putting green in the heart of our Freedom Tower office that is either an opportunity to refine one's putting stroke or destroy one's ego—all depending on the day. There are no straight putts on our 12-hole layout. The cups aren't kind.
Whenever you miss a three-footer during our afternoon money games ($1 a head), the temptation is to curse the man who designed the course—even if that man happens to be the greatest who ever played the game. By one theory, the reason 18-time major champion and longtime Golf Digest playing editor Jack Nicklaus (and his senior design associate David Savic) made our custom putting green so confounding is to ensure empathy from those of us who marinate in the game on a daily basis. If you need another reminder that golf is hard, Nicklaus seemed to be saying, here's one down the hall from the copier, across from the coffee machine.