The Loop
Of course Woody Austin's first senior victory can't come in normal fashion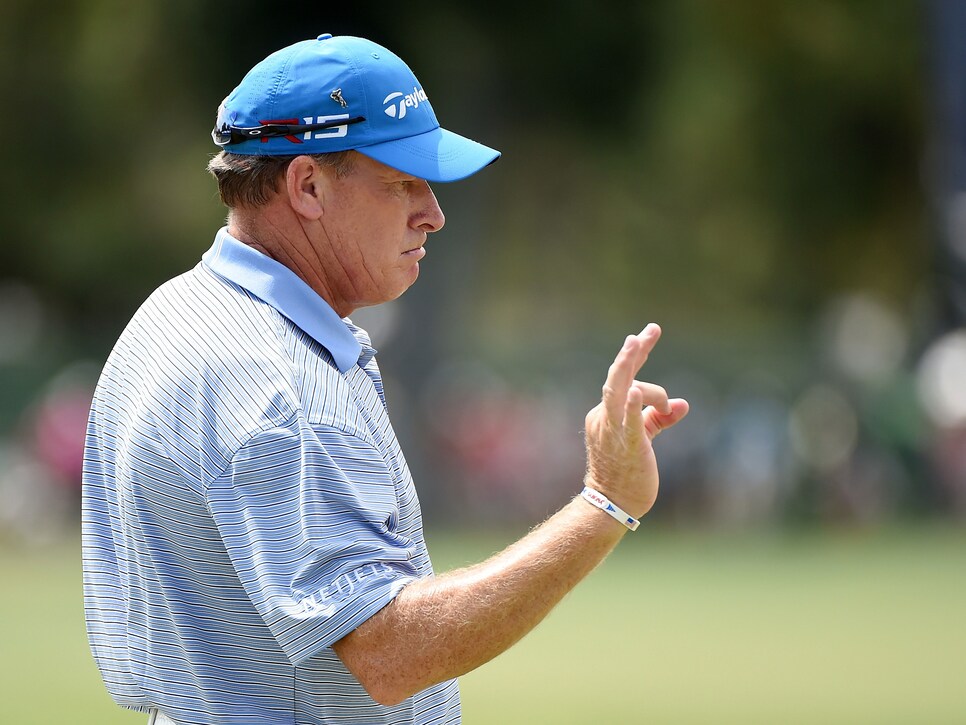 Winning seldom is formulaic, and neither is Woody Austin, which made his victory in the Tucson Conquistadors Classic on Sunday fitting.
Austin stood on the 18th tee on the Catalina Course at Omni Tucson National Resort leading Bernhard Langer by two shots. So what did Austin do? He hit his tee shot into the water, a man seeking his first PGA Tour Champions win providing an opening for another in pursuit of his 27th.
Langer then did the unimaginable for the Hall of Famer. He also hit his tee shot into the water, handing an unconventional tour pro an unconventional victory.
Austin, 52, is probably better known for his bizarre moments—once bending a putter shaft over his head and another time falling into a pond at the Presidents Cup—than for winning four times in his two decades on the PGA Tour. But this victory reaffirmed there is considerable talent there, notwithstanding the follies.
This one was special, too; he had his younger son, Peyton, caddieing for him.
"I couldn't have drawn it up any better," Austin said. "This is two straight weeks where I'm probably the happiest dad around. I got to watch my son [Parker] play one of the best basketball games, his last basketball game in high school in the state tournament. Now I get my first W with my younger one."
He also had taken his sons on a golf excursion to the Monterey Peninsula, playing Pebble Beach, Spyglass Hill and Spanish Bay before heading to Tucson.
Winning ugly never looked better.