Equipment
Odyssey's New Highway 101 Models Offer Substance With Looks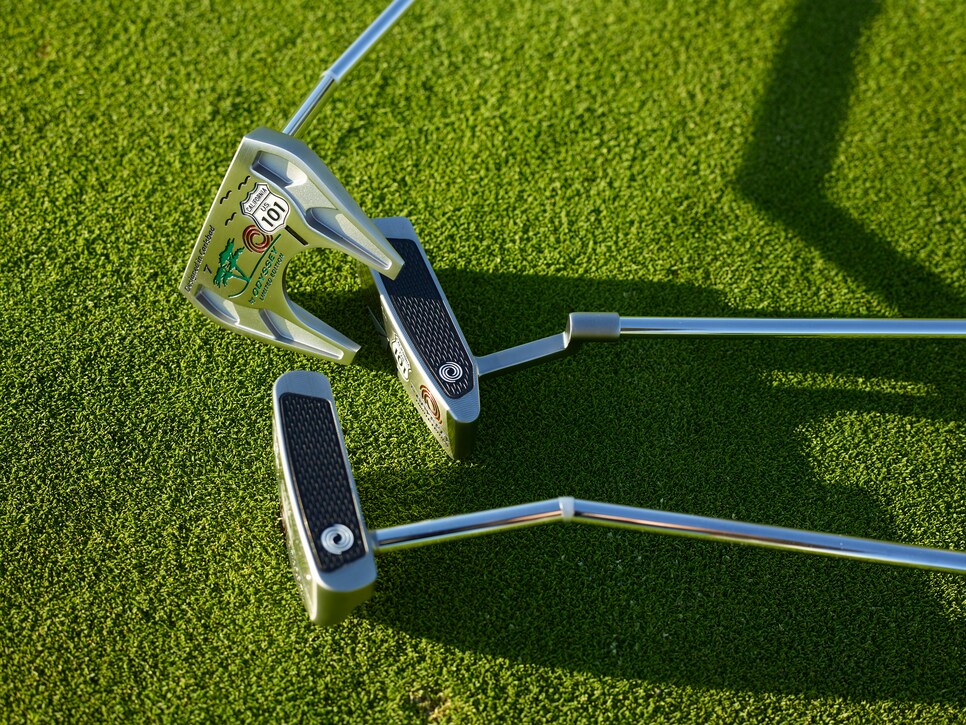 When you hear the phrase limited edition applied to putters, you naturally heavily lean toward the idea of unique materials, accent features and most definitely cosmetic enhancements. Rarely is it about a technology story.
But that's not the case with Odyssey's new limited run of Highway 101 putters, which feature the company's latest insert designed to produce a distinctly crisp sound compared to the typical polymer inserts found on most Odyssey putters. The firmer feel grew from the marketplace trend of balls getting softer both on the covers and overall compression. It's designed for players who desire more sound and feedback at impact.
The key component of the head is the 17-4 face insert surrounded by a 1020 carbon steel body. An internal cavity milled behind the insert, what Odyssey calls the "sound chamber," helps produce the preferred feedback and tone at impact.
The face insert also features the milled "metal-x" pattern of ovals in the face designed to enhance initial roll.
The three models include the classic heel-toe crank hosel #2, the half-mallet #5 that is a popular model in Japan and the new classic #7 that is now one of the most played shapes on tour. Because the insert is metal, the design of the three classic Odyssey shapes was tweaked to manage the head's total weight of 350 grams. That included saving weight by carving out material in the sole of the No. 7.
Of course, the limited edition run also includes a number of cosmetic enhancements, too. The putters variously feature surfer, sea gull, highway and cypress tee graphics, as well as California's iconic Highway 101 road sign. In addition, the grip is a red cabretta leather, baseball-stitched Master Grip model. Only available in right-handed, the putter comes in a stock length of 35 inches with 3 degrees of loft. There will only be 1,000 units sold (400 of #2 and #7 and 200 of #5). Orders will be taken starting May 20 ($400).