News
Odyssey adds one of its popular models to Triple Track lineup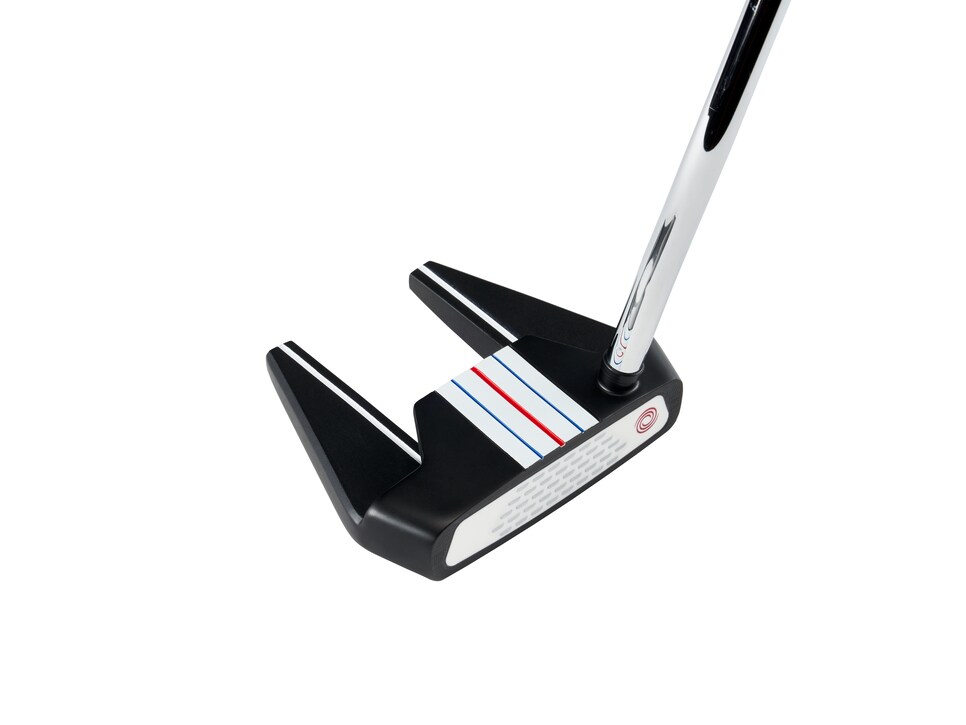 Earlier this year Odyssey introduced its Triple Track putters with the goal of helping golfers take better aim on the greens. While generally regarded as a fine idea, one of Odyssey's most-popular models, the winged #7, was missing from the lineup. That omission has now been corrected with the introduction of the Triple Track #7 to the line.
The Triple Track #7 incorporates a number of hallmark putter technologies from Odyssey. Most notable is the alignment system borrowed from the company's aiming line on its Chrome Soft and ERC Soft golf balls where a a pair of blue lines bookend a red line in the middle. The goal: improve consistency in alignment using Vernier Hyper Acuity, the same visual technology used to land planes on aircraft carriers.
According to Odyssey player testing for the original Triple Track lineup, golfers were lining up as much as 5 degrees offline on putts as short of 10 feet and often were inconsistent as to whether they were aimed too far right or too far left of the target. "Average golfers don't aim well, and they are wildly inconsistent," says Sean Toulon, Odyssey's general manager in January. "It really has nothing to do with a golfer's ability level," he said. "Almost nobody is a good aimer."
Additionally, the Triple Track #7 will employ two other core Odyssey technologies. The Stroke Lab shaft is a combination graphite and steel putter shaft that redistributes 40 grams of the putter's overall weight to raise the balance point closer to the hands to provide the golfer with more control of today's head-heavier designs.
There's also the Microhinge Star insert, which maintains the roll-enhancing hinges on the face, but with a firmer feel compared to the original White Hot Microhinge insert.
Along with the introduction of the Triple Track #7, the company is extending its Stroke Lab line of putters with a new women's line with a blue finish.
Both the new Triple Track #7 and Stroke Lab women's putters will retail $250.