The Loop
What Odell Beckham Jr.'s circus catch has to do with a Ben Hogan golf tip
Social media exploded on Sunday night thanks to Odell Beckham Jr.'s circus catch in the second quarter of the Giants-Cowboys game. The NFL rookie hauled in a leaping one-handed grab for a touchdown (while drawing a pass interference call on his defender) that had many quickly labeling it as the greatest catch of all time. Just look at it!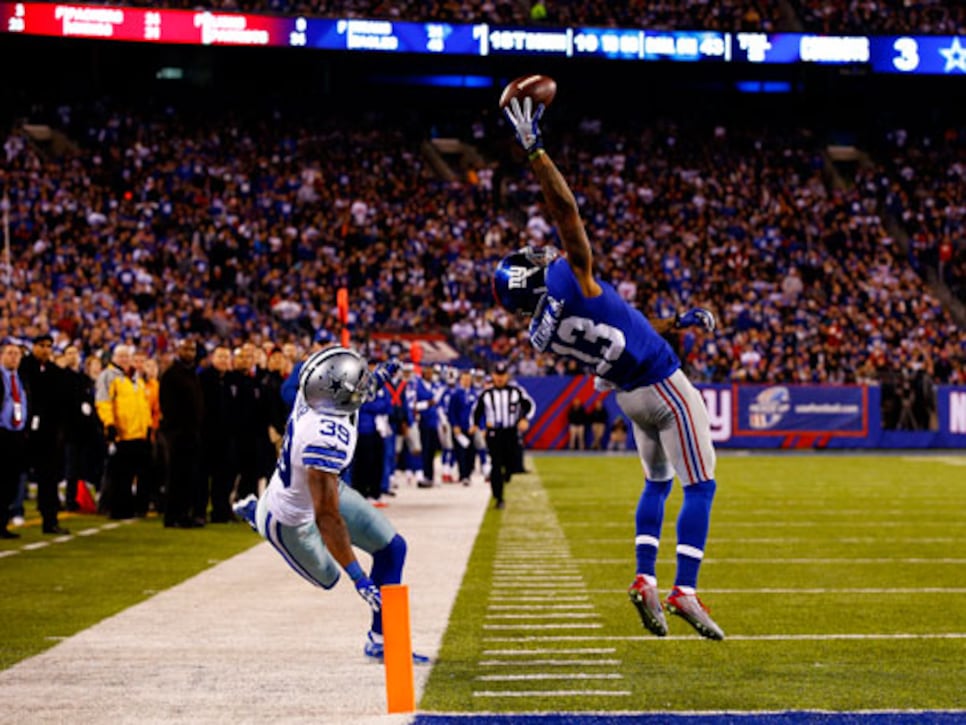 But as Deadspin pointed out, Beckham really only used three of his right fingers to make his one-handed highlight. So why are we mentioning it on a golf blog?
Well, Ben Hogan advocated practicing with just a three-finger grip in the right hand in his iconic instruction book, "Five Lessons." Hogan suggested taking the thumb and forefinger -- "potential swing-wreckers" -- off the club and taking practice swings to give a golfer "a wonderful sense of having just one corporate hand on the club." Here are the drawings on page 31 of what it should look like: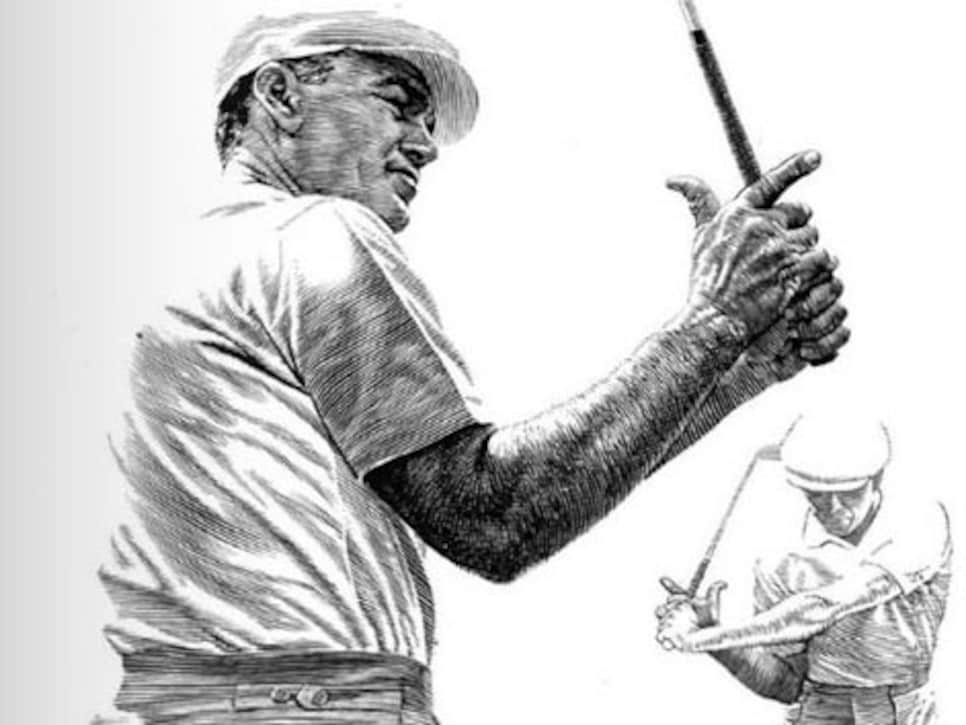 So go ahead and try Hogan's drill while you're stuck indoors this winter to get that correct feeling of having your hands work together in the golf swing. If you're playing football this Thanksgiving, though, it's probably best to leave the back-bending, gravity-defying, full-extending, one-handed catch attempts to the pros.