The Loop
Oakmont's replica 18th green is a U.S. Open fan favorite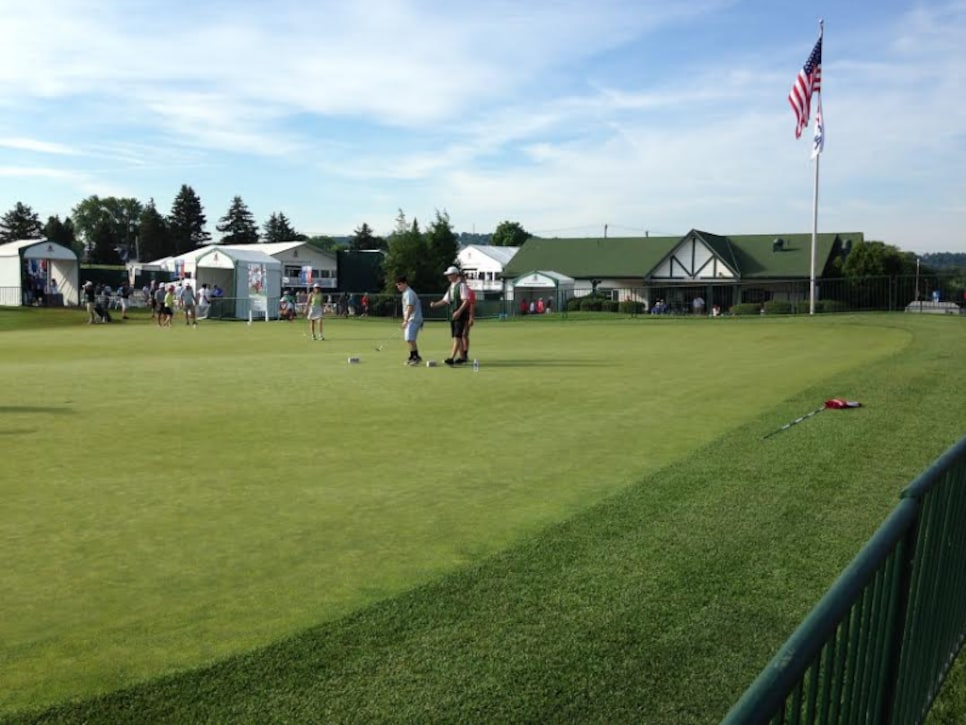 OAKMONT, Pa. -- The Church Pew bunkers are the trademark of Oakmont, but the main attraction at the 2016 U.S. Open resides 200 yards away at Spectators Square.
The USGA's fan zone has plenty of attractions, from concessions such as Pittsburgh's famous Primanti Bros. sandwiches to a merchandise tent the size of a department store. The highlight, however, is a replica of Oakmont's 18th green that sits in the center of the square. and which Oakmont and the USGA have opened to the public as part of their "Epic Putt Challenge."
The opportunity to putt on U.S. Open-like greens is too good to pass up for fans, which is why the line to enter looked like this Sunday morning: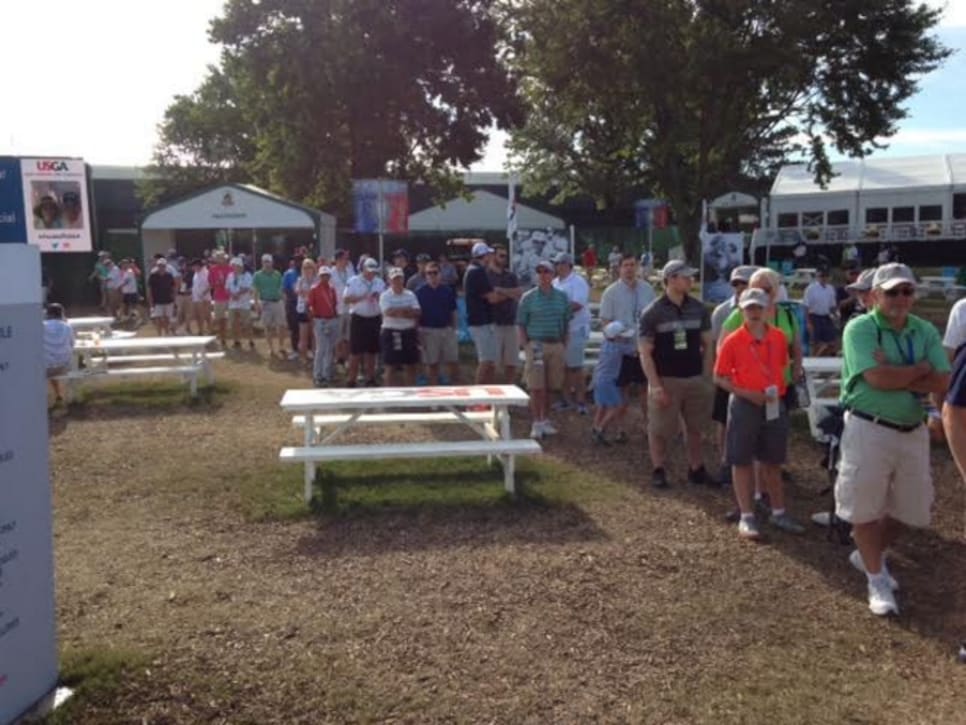 Once on the model green, fans can attempt a series of putts from various angles and lines to different hole locations. Because Oakmont's contours and nuances can be a nightmare to traverse, there are a handful of caddies scattered around the green to give fans guidance on where to aim their strokes.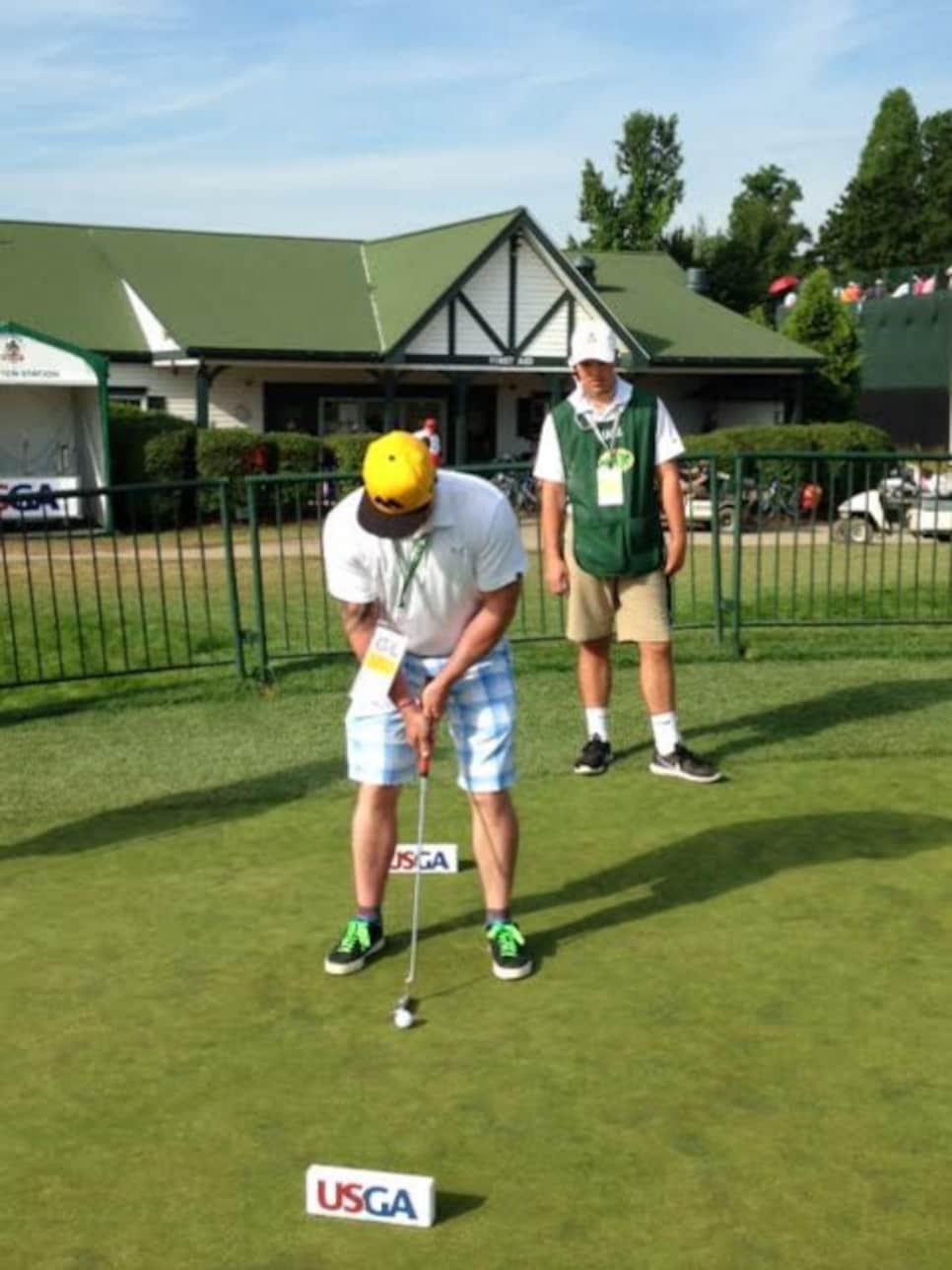 USGA officials noted the green is slightly slower than the conditions the U.S. Open field is facing. Still, no one was leaving their putts short.
"I barely touched it, and it went 'VOOOOM,'" said Anthony Zhou, his arm indicating the motions of Road Runner. "My greens back home are the length of fringe versus this."
There was also a universal appreciation for what the pros are up against at one of the world's toughest courses.
"I wasn't even that far from the hole, and I couldn't get it within five feet," noted Mark Anderson, who was with his two boys. "I'm never giving crap to a player for three-putting again."

It was an experience not lost on those lucky enough to grace Oakmont's 18th imitation.
"I am not good enough to try and qualify for the U.S. Open, but I can say I 'played' on one of its courses," said Zhou with a smile. "How fun is that?"