The Loop
Oakmont's first casualty: Chris Crawford's caddie breaks ankle in bunker at U.S. Open
It's only Tuesday, but you're forgiven if you're already tired of hearing about how difficult Oakmont will play for this week's U.S. Open. The narrative will continue to play out through the weekend.
Nobody, though, could've envisioned that the caddies were in danger.
Ben Everill of the Australian Associated Press reported the sequence of events in which the caddie for Chris Crawford, a 22-year-old Drexel graduate and a U.S. Open qualifier, broke his ankle while raking a bunker in a Tuesday practice round.
Even Jason Day, who Crawford was playing the practice round with, stopped mid-swing to lend a hand to Crawford. Here's a photo of Day helping Crawford in the bunker.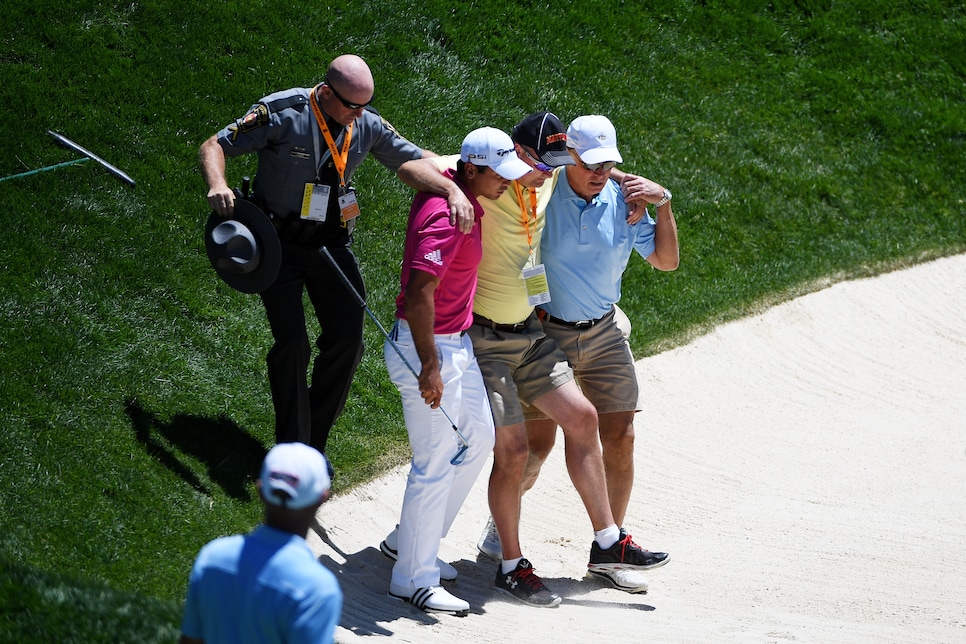 Here's a photo of Crawford's caddie on the ground:
Nobody's safe. Oakmont's showing its teeth, and it's only Tuesday.