The Loop
Oakmont Country Club members (and their pro) rooting for course in U.S. Open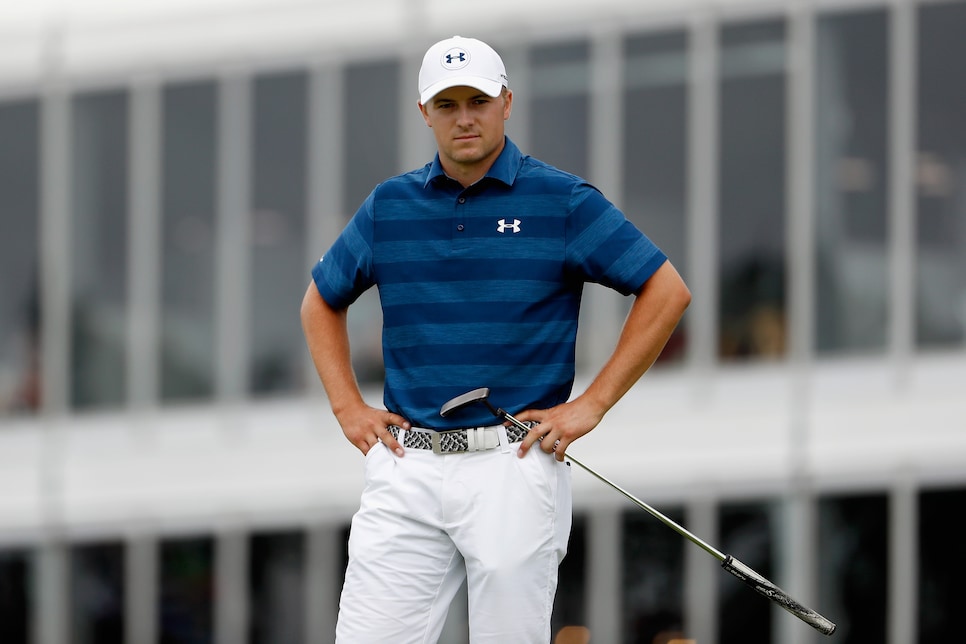 Yes, the members, even the head professional, at Oakmont Country Club, are rooting for the course in a U.S. Open.
Note this exchange between Mark Brooks and Oakmont's long-time head professional Bob Ford on the FS1 telecast Friday morning:
"Bob, they mentioned that they might do a little more rolling [of the greens] this evening before the second round starts," Brooks said. "They'll pick up a little pace, won't they?"
"I hope so, Mark," Ford replied. "I like seeing that flag blowing, I promise you." Wind, of course, helps dry out the greens.
"Bob's getting a little pressure and text messages from his members asking them to be sped up," Brooks said.
Legend holds that the USGA slows the greens down for the U.S. Open, that the members play them faster day in and day out. They are, at any rate, as treacherous as any in golf.