Breaking down the numbers ahead of the first round of the U.S. Open at Oakmont.
0: Players who expect to go bogey-free this week.
2: Birdies at the par-3 eighth hole in the final round in 2007, when it played at 300 yards. Trivia bonus points: The birdies were by winner Angel Cabrera and Anthony Kim.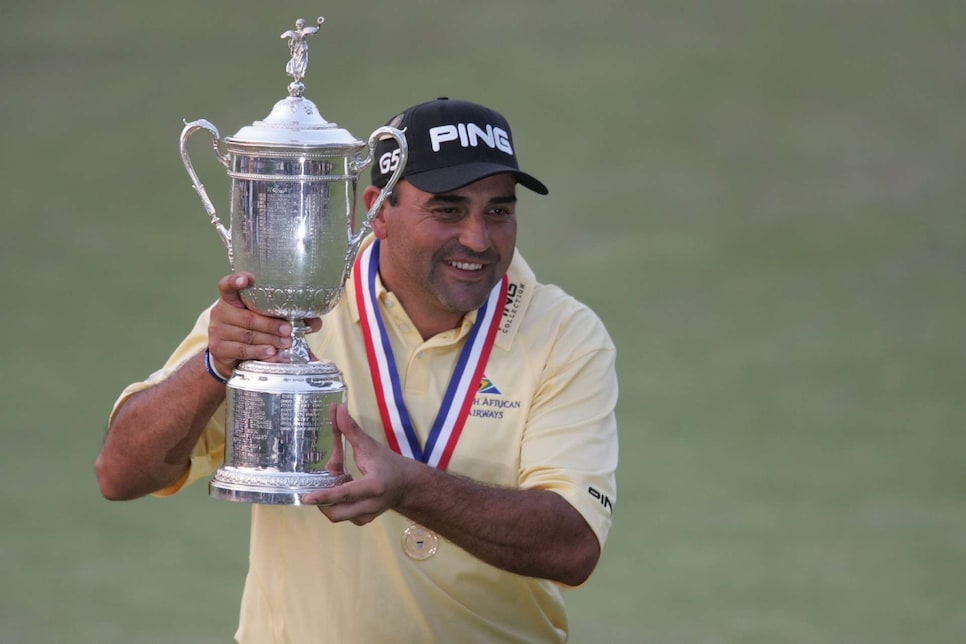 Sports Illustrated/Getty Images
4.5: Length of the primary rough, in inches, according to the USGA's Mike Davis after the course got a half-inch haircut.
5: Missed cuts by Bubba Watson in nine U.S. Opens, though he was T-5 in 2007 at Oakmont with rounds of 70-71-74-74.
12: Past champions in the field, including Cabrera, who won at Oakmont in 2007 at five over par after rounds of 69-71-76-69--285.
13-2: Odds for betting favorite Jason Day, followed by Rory McIlroy and Jordan Spieth at 15-2.
17: U.S. Opens played in Pennsylvania (Oakmont, 9; Merion, 5; Philadelphia Cricket, 2; Philadelphia C.C., 1).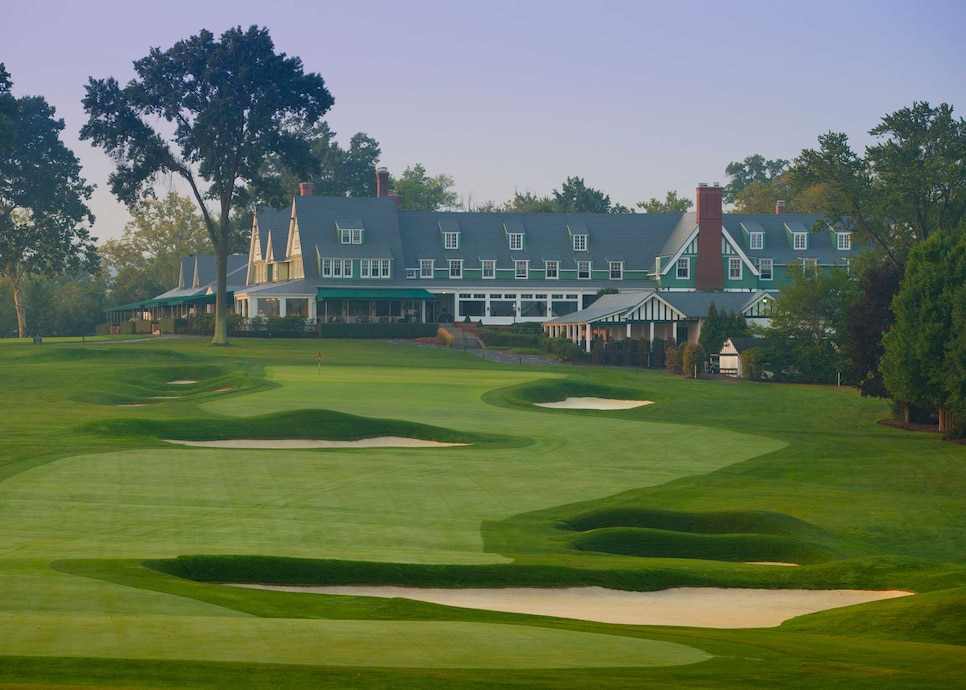 18: Rounds in the 60s by Phil Mickelson in 96 previous U.S. Open rounds. His scoring average of 72.17 includes 20 rounds under par, 20 rounds at par and 56 rounds over par, with a low of 66 (Shinnecock Hills in 2004 and Pebble Beach in 2010) and a high of 81 (Pebble in 1992, when he started 68-81).
18: Number of holes that played over par in the 2007 Open at Oakmont. As in, all of 'em.
27: Number of players who advanced past local and sectional qualifying to qualify for the Open.
46: Span of days to complete the next three majors: U.S. Open June 16-19, the Open Championship July 14-17 at Troon, and the PGA Championship July 28-31 at Baltusrol. And after that, the Olympics are in Rio (Aug. 11-14 for the men and Aug. 17-20 for the women).
60: Rounds in the 80s in the 2007 Open at Oakmont, including a final-round 80 by Aaron Baddeley, who led by two after 54 holes before triple-bogeying the first hole on Sunday.
70: Oakmont's par for the U.S. Open. (It's 71 for members, who play the ninth hole as a par 5.) Says Mickelson of the ninth: "They just slapped a 4 on the card."
72: Countries represented among the 9,877 Open entries.
75.72: Field scoring average in the 2007 Open at Oakmont.
80: Percent chance of precipitation in the forecast for the first round.
92: Holes it took Ernie Els to win the 1994 Open at Oakmont. Els had rounds of 72-67-72-70--281 to tie Loren Roberts and Colin Montgomerie. In the 18-hole playoff, 74s by Els and Roberts eliminated Monty (78), and then Els went 4-4 in sudden death to beat Roberts (4-5).
156: Players who will feel anxiety over the next few days (in a field of 156).