The Loop
Number of golf rounds played in 2016 are through the roof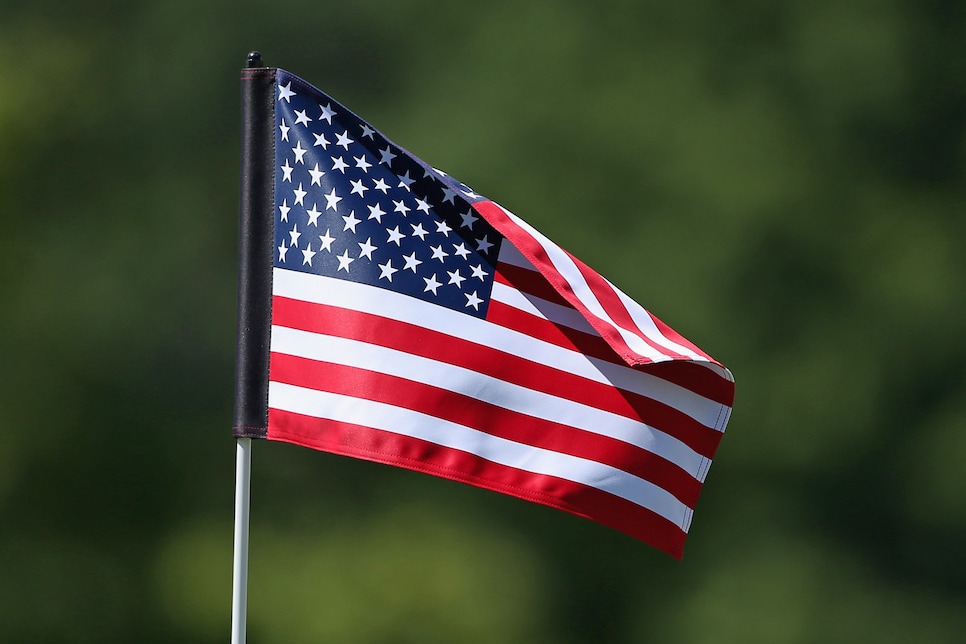 Earlier this year the National Golf Foundation reported, for the first time since 2012, the number of golf rounds played in the United States were up. This week, the foundation revealed the uptick was not a digression, as participation in 2016 continues to trend upwards.
Through three months, golf rounds played are up 5.5 percent, according to Golf Datatech. This number is incited by a strong March, as the month experienced a 13.2 percent boom.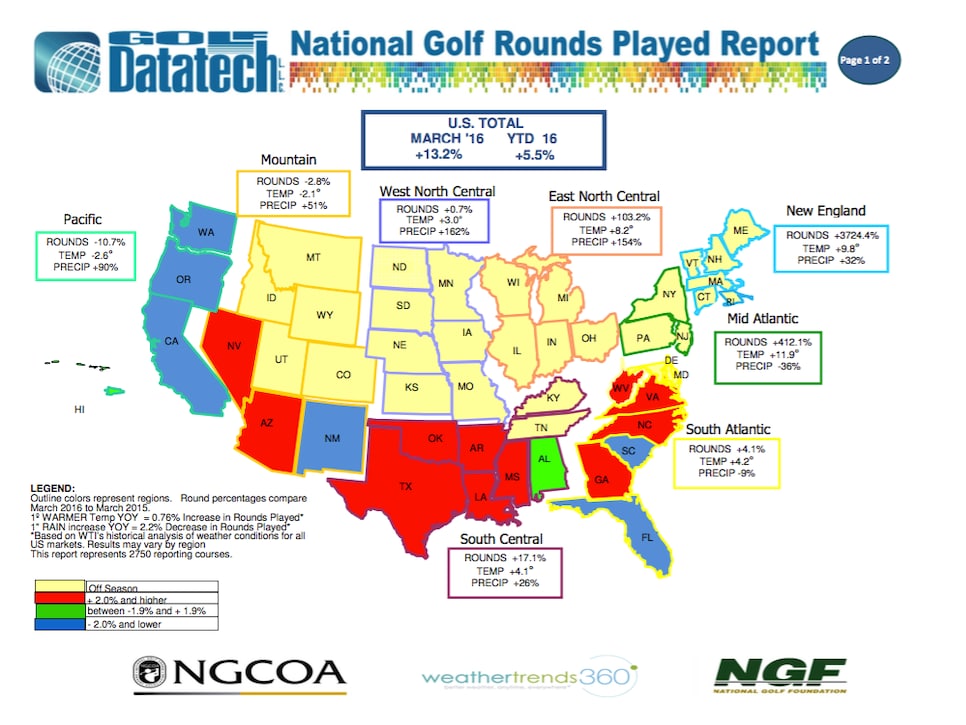 Amazingly, this is despite a rise in precipitation across the country. While increased temperatures during this time span have helped, the NGF historical data shows rain has a stronger effect on rounds played, and the shaky weather would seemingly forecast less-than-desired numbers for golf rounds.
Breaking it down by region, a calm winter and spring have rounds played in the New England and Mid Atlantic areas exponentially up. Unfortunately, their input is slightly hampered by a downturn in the sport's hotbeds of Florida and California.