The Loop
Now that Tiger Woods is out of Bay Hill, we see his Masters playing out five different ways
Tiger Woods withdrew from the Arnold Palmer Invitational because of back pain on Tuesday, which is a shame for fans, NBC executives and the 84-year-old host. Still, the real question is how this impacts Woods' chances three weeks from now at the Masters -- or if he even plays the Masters at all.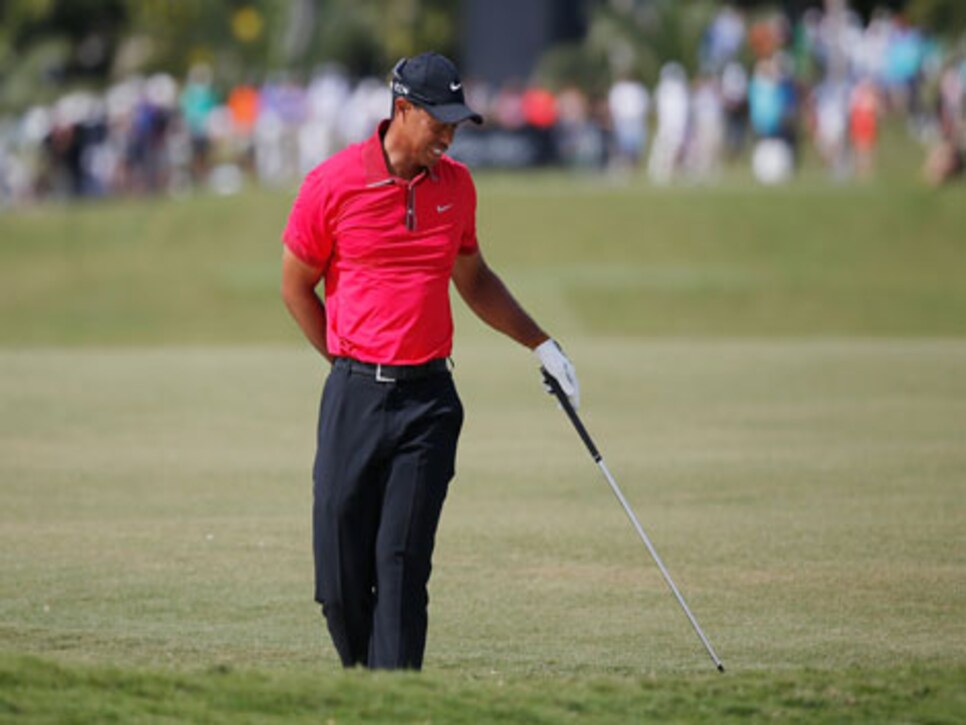 The way we see it, there are five realistic scenarios that could play out for Woods at Augusta National. Starting with . . .
1. Woods returns at the Masters and plays great. Sorry, but this seems the most unlikely forecast thanks to Woods' questionable health, his poor form to start the season and his recent tendency to lose ground at crucial moments at Augusta National. Sure, he has won four green jackets for a reason, and there's always a chance the month-plus of rest between starts allows him the opportunity to heal properly and get in some practice. Plus, there's a precedent. When Woods stepped away from golf for more than four months in 2010 because of his personal scandal, he returned at Augusta National and posted rounds of 69-70-70-69 to finish T-4. That was still five shots behind winner Phil Mickelson, but it proved Woods can summon inspired golf after a long layoff.
3. Woods adds an event to his schedule before the Masters. This would seem like a logical option as a way to get in some more competitive reps before the biggest tournament of the year. The most likely event would be the Shell Houston Open the week before Augusta.  Woods, however, tends to be resistant to other people's logic. Again using the 2006 U.S. Open and the 2010 Masters as references, pundits also encouraged Woods to play a tournament before both majors. Both times, Woods said he wasn't ready. Now factor in the day-to-day precariousness of his back and that he prefers not to play the week before a major (the PGA has been the exception), and this seems like a long shot.
4. Woods skips the Masters. In his statement announcing his withdrawal from Bay Hill, Woods said in typical hedgy fashion, "It's too early to know about the Masters," but one would think his reasoning for not playing this week is to ensure he is healthy for Augusta, the only major he has not missed since first playing as an amateur in 1995. But as Woods said, "bad backs are no joke," which is another way of saying he has no idea what to expect from it. His missing the Masters would be a devastating blow to his season, but not as bad as . . .
5. Woods returns at the Masters, but re-injures his back. This would be the worst scenario on a number of levels. Woods would invest so much energy into his return. Media and fans would spend countless hours speculating on it. And then with one swing, the Masters, and perhaps even the rest of the major season, would slip from his reach. And for a 38-year-old golfer with an assortment of nagging injuries and wavering confidence, it might spell the end of his pursuit of Jack Nickalus' 18 majors. All highly speculative, of course, and perhaps a bit doomsdayish, but not out of the question, either.