The Loop
Notes & Best of Booth Babes from the PGA Show
Back from my second PGA Show in Orlando, it's not unlike most conventions: meetings, meals and martinis. There were no beverage cart girls, but I did make a few minutes for the best of the booth babes.
My notebook (and iPhone) dump:
Enjoyed conversations with the owners and operators of Streamsong, the new 36-hole resort in Central Florida, which opens later this year. The two courses were built by Tom Doak and Bill Coore/Ben Crenshaw. I asked Tom Sunnarborg, VP of Mosaic, which design team got the better piece of property. "They worked it out themselves," Sunnarborg said. "I told them, 'You come back and tell me how this is going to work.' "
Here's the map of the resort: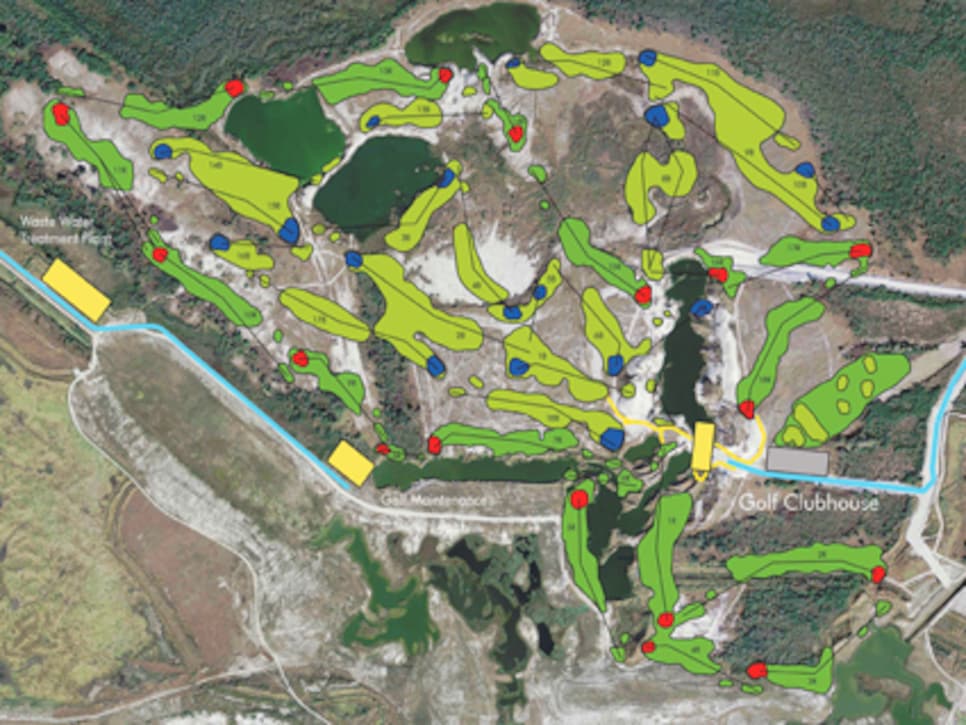 The simultaneous and unprecedented build-off between popular design teams was described as a "friendly competition." So friendly, they've designed holes for each other. Competition breeds excellence. And given the talent level of the guys involved -- and after seeing pictures of the 600 acres they worked with -- it's safe to raise expectations.
I met with the good people of the French Lick Resort. They told me they acquired Sultan's Run, which is a course 25 minutes from town, and gives them four playing options to include in their golf packages. The current promotion worth noting:
For $749 per person, based on double occupancy, you get:
--Two nights in the West Baden Springs Hotel.
--Three days of unlimited golf: one day at the Pete Dye Course, one day at the Donald Ross Course and one day at Sultan's Run.
--Includes carts, but you'll pay a mandatory $30 forecaddie per player at the Dye.
And Whitten will be pleased to know, that in addition to building The Preserve, the 13-hole par-3 course which opens in May, that Coore/Crenshaw have also increased the size of Bandon Trails' 14th green, as well as eliminated some of the fairway bunkers on the 18th hole.
I bumped into Colin Sheehan and Will Smith, two "Principals" of an invitation-only, National Golf Society.
Per their website: The OC offers extraordinary golfing experiences at private clubs throughout the United States. Our mission is to cultivate a thriving golfing society that signifies the very best of private club golf -- where the golf course design is compelling, the camaraderie is always genuine and the experience is always memorable. Above all else, The Outpost Club is intended to provide its members and guests the opportunity to relax and spend quality time with one another.
Sheehan, Smith and I enjoyed beer, banter, and safe to say, a healthy bromance.
Sheehan is also the head coach of the men's golf team at Yale. Looking forward to teeing it up with these guys in the spring. I'm certain I'll learn more about architecture, but there's no way they'll convince me Yale's 18th hole is a gem.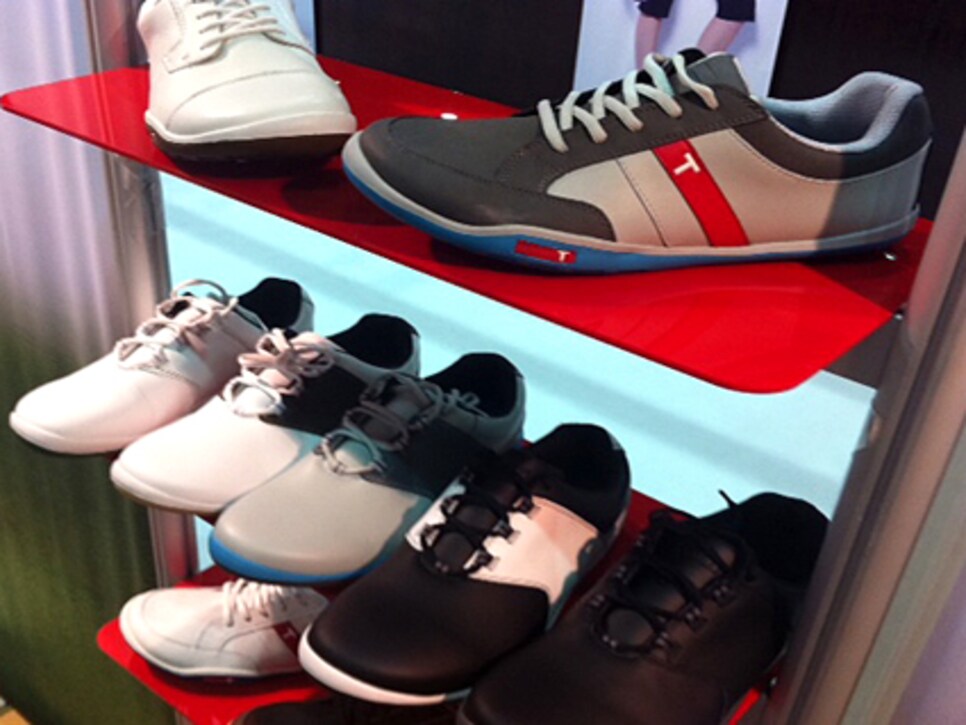 Golf Digest/GolfLogix/GolfNow
On Thursday afternoon Golf Digest's Chairman and Editor-in-Chief Jerry Tarde announced two new partnerships that will impact avid golfers. Here's the press release.
Oh sure, the small city that was TaylorMade's "booth" is a bit of a chest-banging sign of their success. So was the 75 minutes and $100,000 worth of George Thorogood and the Destroyers on Thursday night.
And for the two years I've been to The Show, they get a significant slice of buzz pie.
But the whispered reality of the Orlando Convention Center had some to do with Rocketballz, and a lot to do with the scenery . . .
This is who I saw going into the TaylorMade village: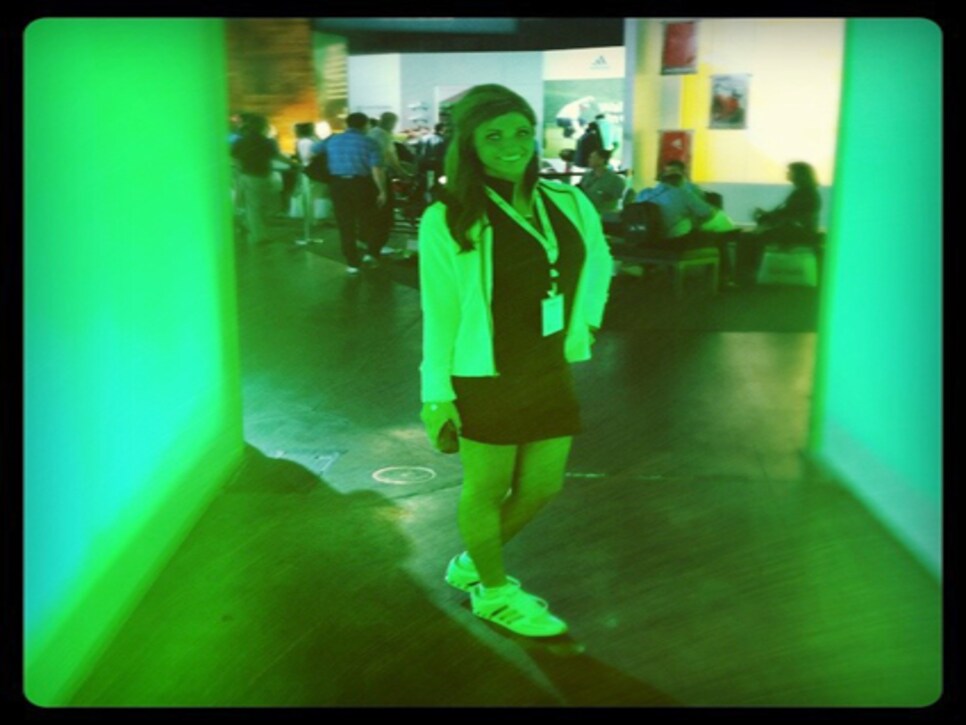 Lots of people were checking out the hot product at Travis Matthew. Which is to say, their clothes are very cool. And being from California, I happen to appreciate their surfer-comes-to-golf style. I also appreciated their "security."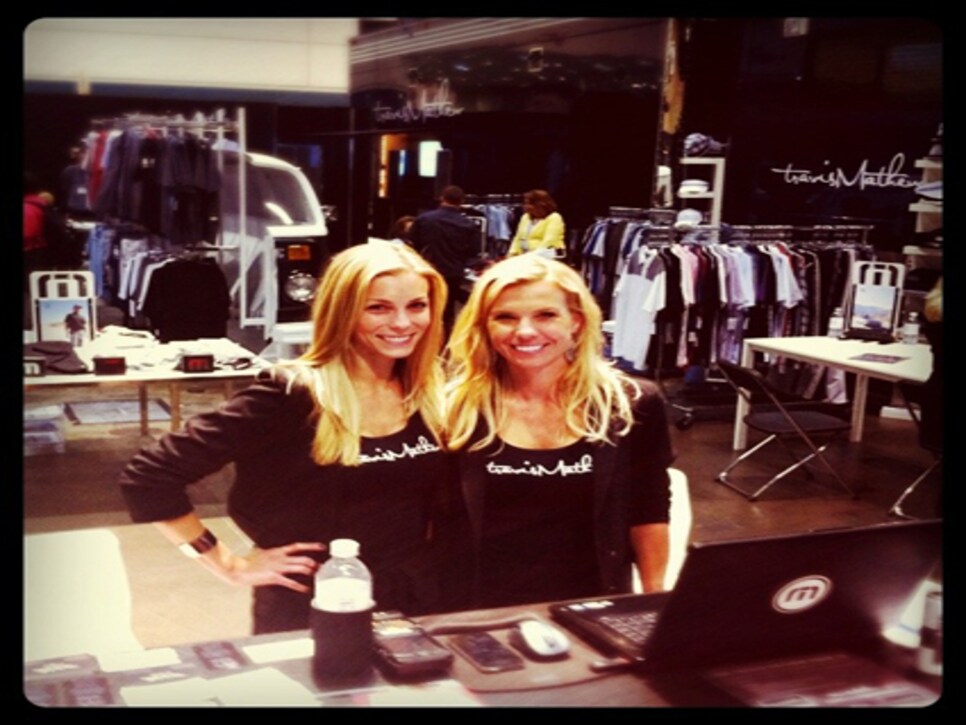 One option, a Mountain Dew. Or two: