Not surprisingly, Adam Scott won't be scoreboard watching Sunday as he pursues the No. 1 ranking
More entertaining all week has been the obvious lack of any real concern about ascending to the top of the Official World Golf Ranking. Scott seemed genuinely surprised Wednesday when it was mentioned to him that he could have skipped the week and ascended to the top spot. Nor did the chance to surpass Tiger Woods seem to get his juices flowing either.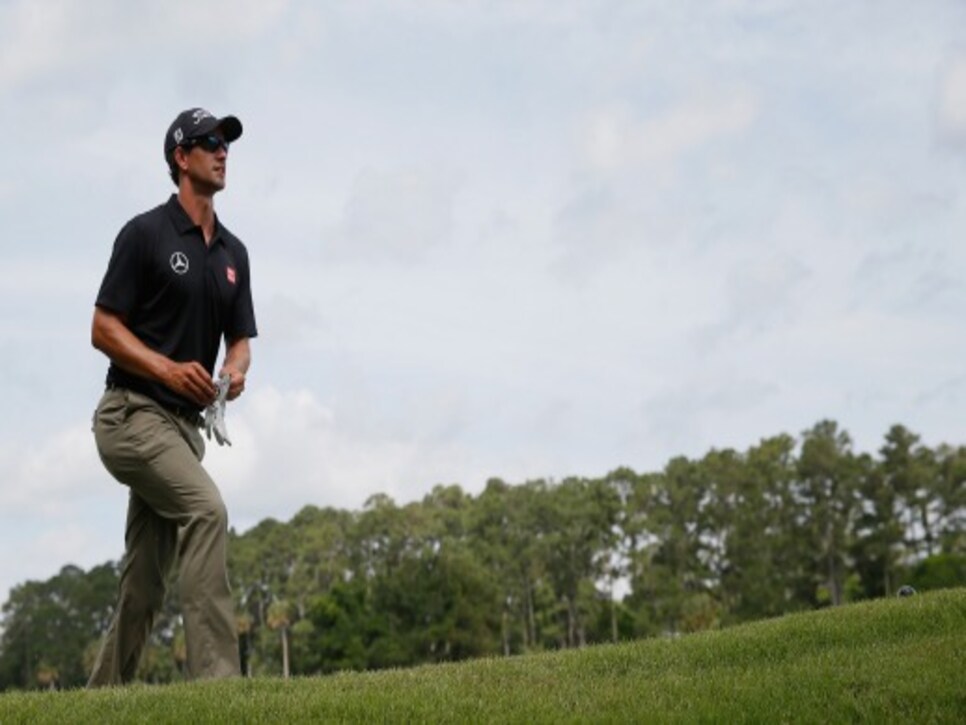 "No," he replied, "because like I said I ... know there are other guys who could threaten it, so I'm not going to study leader boards just to do some math on rankings. I'm just going to play and see what happens."