Equipment
Not just Tiger's color anymore: Callaway launches Epic Red driver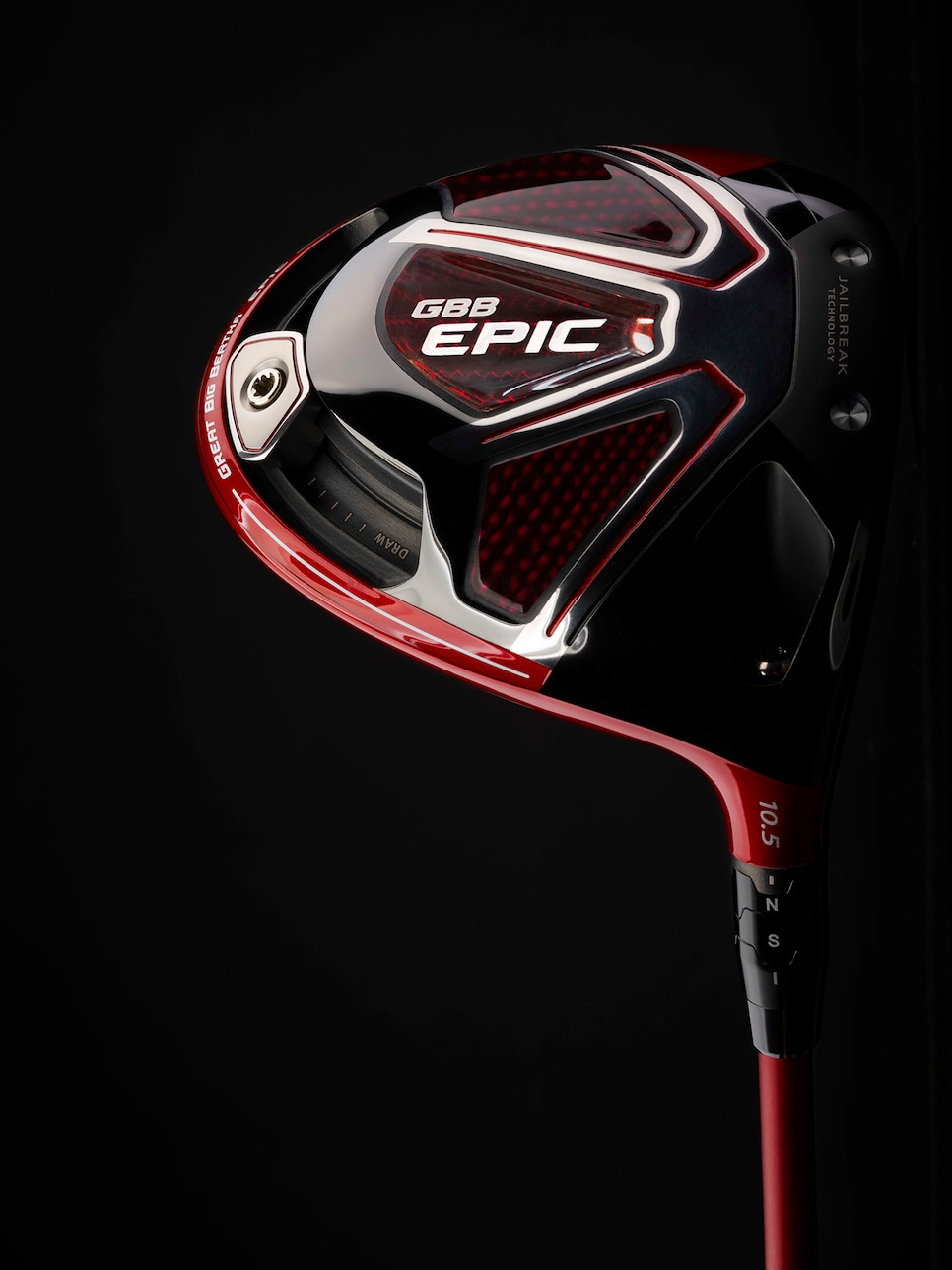 Remember when red was Tiger Woods' color? Well, now it's become the hottest color in golf equipment (see all those red putters from TaylorMade and Odyssey). Now add today's announcement that Callaway will be offering a limited edition red version of its top-selling Epic driver.
The Callaway Customs Tour Limited Epic Red driver features a red-dye triaxial carbon crown. It is the first driver offered through the Callaway Customs-Tour limited program.
The new club, which according to industry sources will be limited to just 400 heads worldwide, will be the same as the current Epic driver, which includes Callaway's internal supporting bars that stretch from crown to sole. Known as "Jailbreak," the titanium bars connect crown to sole to better concentrate the flexing of the head at impact to a wider area of the face rather than releasing it back along the crown and sole. Like the original Epic, it will feature a sliding 17-gram weight in a track in the rear perimeter, as well as an adjustable hosel that tweaks loft and lie angle independently.
The Callaway GBB Epic has been the company's most successful new driver since the original Great Big Bertha titanium drivers of two decades ago.
The Epic Red driver will be offered with a red Project X HZRDUS shaft in both 9- and 10.5-degree models ($600, through selected retailers and fitters, as well as callawaygolf.com).