The Loop
Not even a gold medal could heal Inbee Park as she WDs from season's final major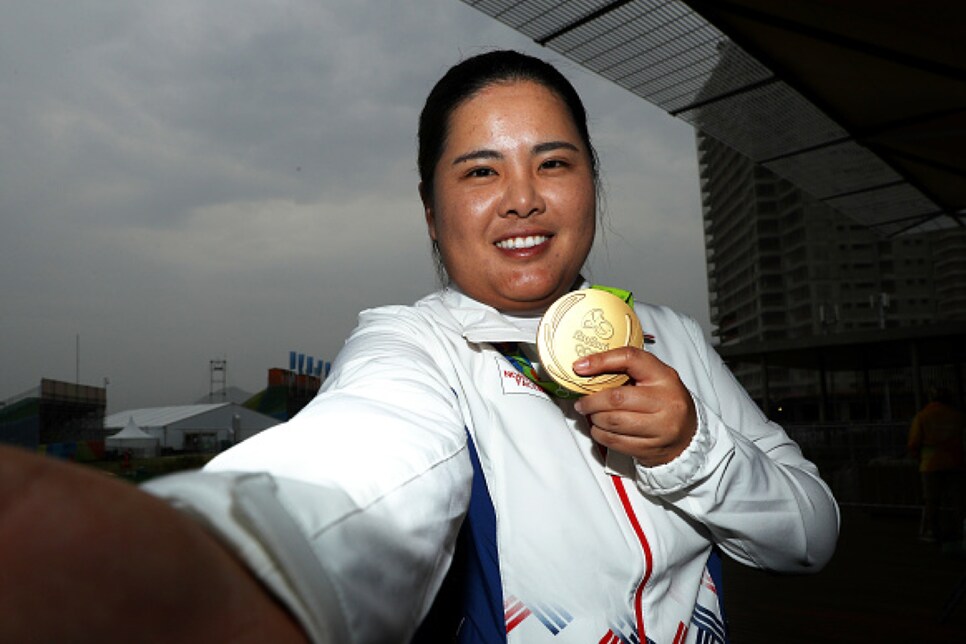 You can question the impact of golf's inclusion in the Olympics, just don't question the Olympic spirit of the sport's first two gold medalists in more than a century. Long before Justin Rose won in Rio, he declared he was gearing his 2016 schedule around the Summer Games. And after Inbee Park's victory, it's even more clear she did the same thing.
On Wednesday, the seven-time major champ withdrew from the LPGA's final major of the season, next week's Evian Championship. The reason? A lingering left thumb injury that made her a question mark for the Olympics in the first place. Apparently, Park's pain-filled five-shot romp was even more impressive than we thought. And apparently, winning gold doesn't heal all wounds.
"Unfortunately, my left thumb injury needs more rehabilitation than I wished for," Park said in a statement. "Last week, I had to put on a cast to immobilize my left thumb and the recovery is potentially expected longer than the Evian Championship week. Therefore, I will be unable to commit to this year's championship, and I will focus on getting fully recovered from the injury and put all efforts to being back on the golf course as soon as possible."
The injury had forced Park to miss the previous two majors -- the U.S. Open and British Open -- as well as the International Crown. It even had many questioning if she should take one of South Korea's four spots at the Olympics.
"I had a lot of attention coming into this week," Park said following her victory. "There was a little bit of confusion for me whether I can perform well this week because of injury. I've worked really hard for this week."
All that hard work might be costing Park now, but for gold and what she said, "could be the highlight of my career," it appears well worth it.