The Loop
Northern Trust moving title sponsorship could create domino effect on PGA Tour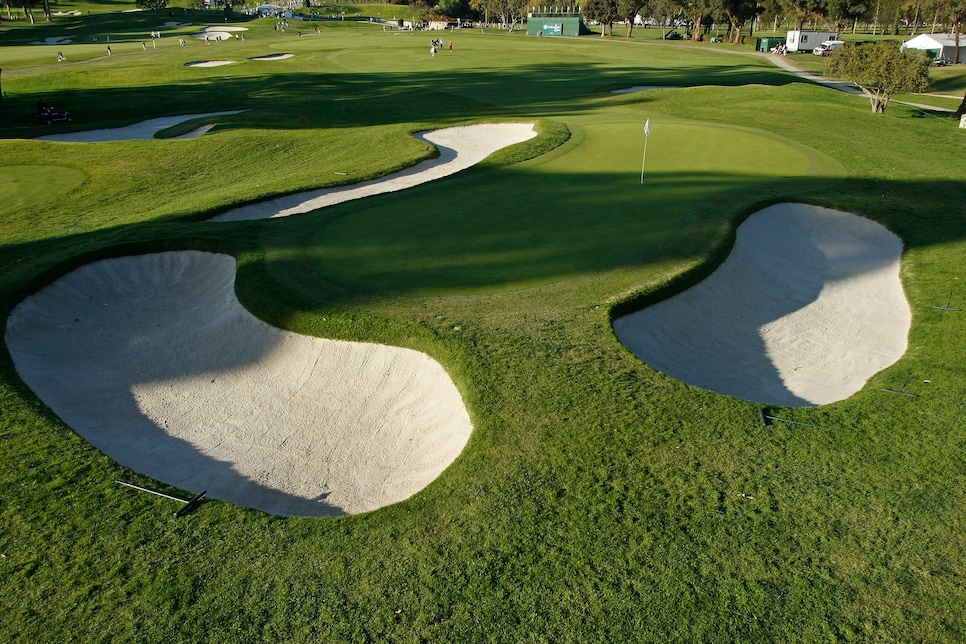 Northern Trust, the underwriter of the Los Angeles PGA Tour stop since 2008, is moving its title sponsorship to New York starting in 2017.
A decade ago the company helped rejuvenate the Los Angeles event, held at Riviera Country Club. In a Golf.com survey, players voted Riviera as the best course on tour.
However as Barclays ends its 12-year agreement with the PGA Tour after 2016, Northern Trust will slide in to sponsor the FedEx Cup kickoff event, which will now be called "The Northern Trust," starting next year. The previously set rotation of courses for the event—Glen Oaks Club in 2017, Ridgewood C.C. in 2018, Liberty National in 2019 and 2022, Plainfield C.C. in 2020 and Bethpage Black in 2021—will remain.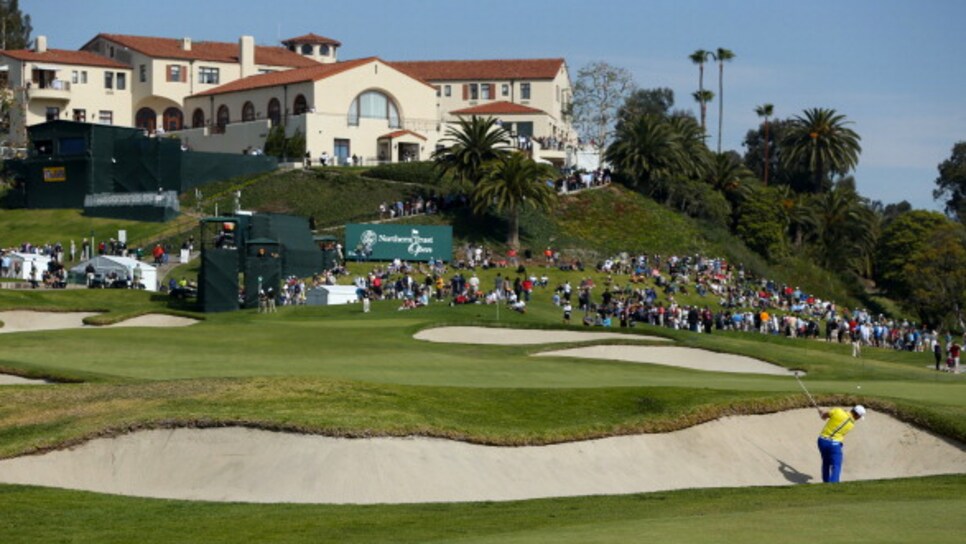 This could spur a domino effect on the PGA Tour, with a new title sponsor now needed for the Los Angeles event. According to the Los Angeles Daily News, Hyundai Motor America is in talks to take over the Riviera tournament. From a logistics standpoint, the move makes sense, as Hyundai's American headquarters are based in Orange County.
That would mean the Tournament of Champions at Kapalua would need a new title sponsor, but it doesn't appear the event would be entirely stranded. Korean broadcast company SBS signed a 10-year agreement with the Maui-based tournament in 2010 and allowed the event to take on Hyundai as title host in 2011. (The PGA Tour, however, would still be expected to bring on another sponsor if Hyundai would leave.)
These are far from the only endorsement questions facing the tour.
Crowne Plaza is no longer connected with the Colonial, leaving the Fort Worth event without a sponsor for 2016. Deutsche Bank is in the final year of its FedEx Cup agreement and is not expected to renew. According to the Associated Press, if the tour does not find another sponsor, the playoffs could be slimmed from four tournaments to three.
And then there is the matter of the World Golf Championship at Doral. Cadillac is also not envisioned to re-up with the PGA Tour, with the event's host, Donald Trump, allegedly factoring into the decision. Though the PGA Tour has a long-term pact with Trump National Doral, a title sponsor could have ultimate say in the tournament's location. If a company decides the Trump name is too controversial, the Miami area could be without a PGA Tour stop for the first time since 1962.